The New Hell's Kitchen Restaurant Will Be The Biggest One Yet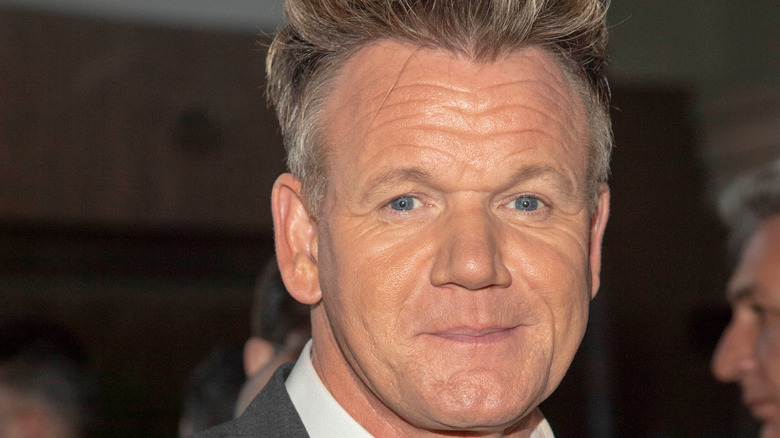 Eugene Powers/Shutterstock
British chef Gordon Ramsay has certainly left his mark on the United States. He's hosted numerous television shows based in the U.S., including "Kitchen Nightmares," "MasterChef," and "Hell's Kitchen." Ramsay also owns plenty of restaurants around the country, with new locations popping up regularly.
Ramsay opened his first-ever U.S. establishment back in 2006; it was called Gordon Ramsay at the London, and it lived in Midtown's London NYC Hotel, per TODAY. Though the restaurant has since closed, Ramsay hasn't slowed down when it comes to opening new locations. According to his website, he currently owns 13 establishments from coast to coast, including multiple restaurants in New Jersey and Las Vegas.
Ramsay has started to expand his line of "Hell's Kitchen"-inspired restaurants, too. The eponymous eateries are currently open in Las Vegas and Lake Tahoe, Nevada, with another one set to open in Atlantic City. Now, Ramsay has just announced that the fourth Hell's Kitchen restaurant is planned for San Diego — and it's going to be the biggest one yet.
Gordon Ramsay's newest Hell's Kitchen restaurant will live in San Diego County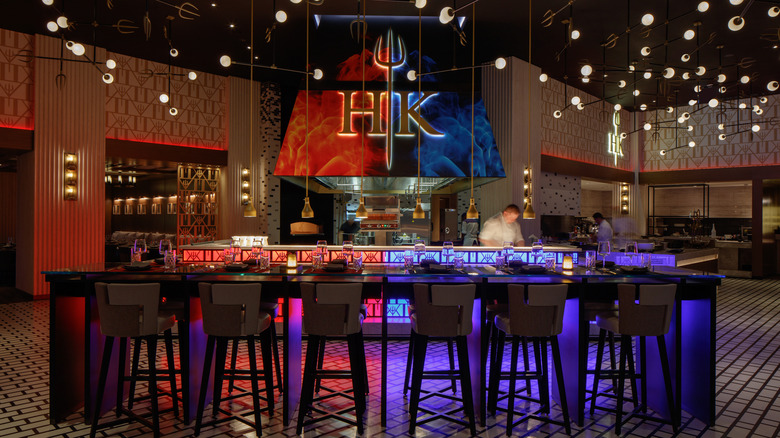 sbcreat0rs/Shutterstock
Ramsay's hit show Hell's Kitchen takes chefs through a competition where they perform various challenges and eventually cook for real people leading up to the elimination round. Ramsay has started launching a branch of restaurants that are inspired by the show, with the iconic red and blue color scheme and an open kitchen. NBC San Diego reports that the Harrah's Resort, which sits on the Rincon Indian Reservation, will be the next spot to get a Hell's Kitchen. Plus, it will be the largest Hell's Kitchen in operation, though it's unclear how many diners it can seat.
Ramsay has made a big push with his Hell's Kitchen restaurants in recent years, opening his Las Vegas location in 2018 and his Lake Tahoe location in 2019. Ramsay's Atlantic City spot should open in the summer of 2022, and while San Diego doesn't yet have an opening date, it appears the restaurant is nearly at completion; it's even hosting hiring events for those who want a chance to work for the Michelin-Starred chef.