The US's 'Most-Loved' Restaurants, According To DoorDash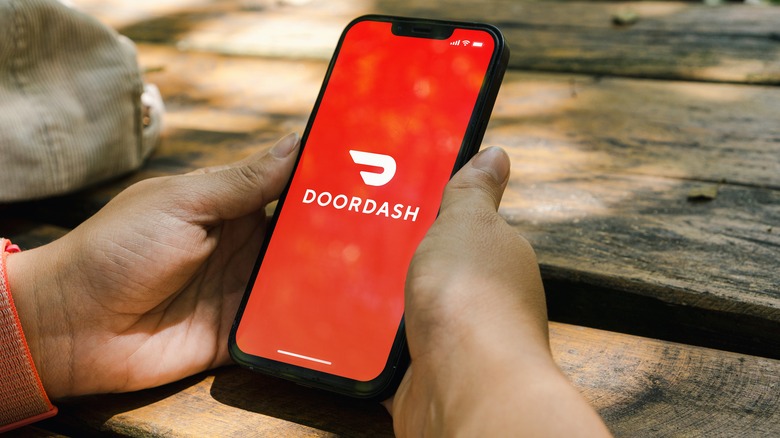 Diego Thomazini/Shutterstock
American psychologist Barry Schwartz and anyone else who has ever been hungry for dinner will tell you that too many choices can lead to decision paralysis. Even when you're famished, deciding which restaurant to go to — or even what to pick up from the grocery store — can turn into a far more arduous process than it needs to be. When you factor in food delivery service apps, decision-making gets even harder, as there are infinitely more eateries on your phone screen than there are in your neighborhood. 
That's why DoorDash and other such apps have introduced "Favorites Near You" features that save you (or try to) from spending too long figuring out what you're in the mood for. For instance, if you see that the people in your area are jazzed about the chicken biryani from the Indian restaurant you've passed by dozens of times but never tried, you might be more inclined to give it a go. 
In its June 13 list of 100 Most Loved All Star Restaurants in the United States for 2022, DoorDash drew from its own data to let diners in on the most popular restaurants in every state. 
DoorDash users love a good poke bowl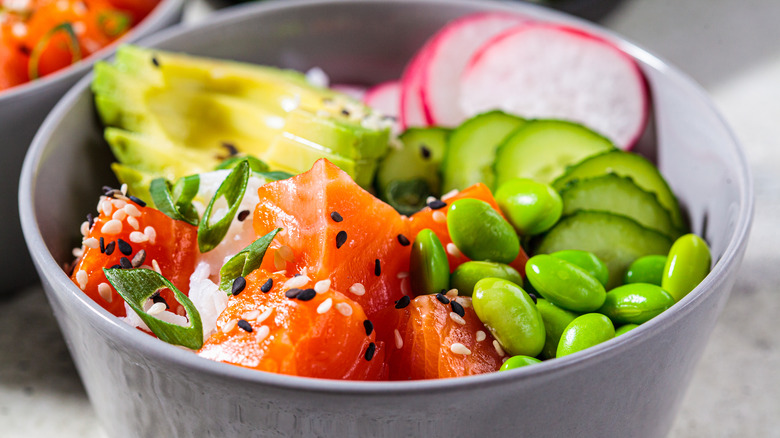 Nina Firsova/Shutterstock
More than just a testament to the tasty food they serve, the restaurants featured on DoorDash's All Star list were also rated the most "efficient and reliable" by DoorDash users, which is all the more impressive given that "fewer than 1% of restaurants on the platform qualify," per the brand. 
A quick glance at the list shows a surprising number of restaurants that specialize in poke bowls, a refreshing and customizable Hawaiian dish that stars raw fish, rice, and all manner of texture-spanning vegetables. AA POKE in Forte Wayne, Indiana; Aloha Poke & Ramen in West Sacramento; and FOB Poke Bar in Seattle are in good company with similar options in Staten Island, Knoxville, Pittsburgh, and beyond. We're also seeing tons of sushi, Thai, and Chinese dumpling spots and noodle houses: There's Sushi Time in Dallas, Shanghai Dumpling King in San Francisco, and Thai Drift in Orem, Utah, just to name a few.
Per a press release, the list accompanies a "suite of new in-app features designed to eliminate decision fatigue," including Most Liked Items, Written Reviews, and Top 10 lists. Will these features help indecisive eaters or will they just create more ways to feel overwhelmed? For the sake of everyone out there who gets "hangry," we're hoping it's the former.