The Extreme Way A Texas Restaurant Owner Sandwiched His Competitor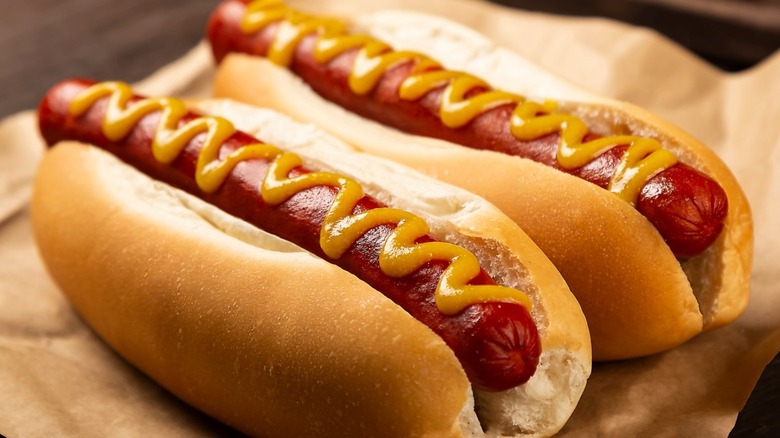 WS-Studio/Shutterstock
Correction 8/10/22: An earlier version of this story stated that Jacob Irving threatened Wayne Kung; Click2Houston doesn't specify where the alleged threats against Kung came from.
There's a battle going on in Montgomery, Texas: a battle of the meats. A 16-year-old, Jacob Irving, decided to open a hot dog food truck. Irving is selling crinkle-cut fries and funnel cake with a choice of toppings, per the local newspaper, Community Impact, in Houston. The hot dogs can be served with onions, jalapeños, cheese, sauerkraut, and even homemade chili, per the food truck's website. That's already pretty industrious for a teenager. 
In fact, of running the business, Irving told Click2Houston, "I definitely don't get the normal luxuries of (being) a teenager, but I get a lot of freedom that comes with being an adult too." But this isn't just the story of a hardworking teen. Irving started operating the truck, which he calls Pop Pop's Dandy Dog, across the street from a restaurant called Old Montgomery Steakhouse. 
The steakhouse is owned by a man named Wayne Kung, per Click2Houston. The outlet reports that "days after the food truck opened," Kung's restaurant advertised $1.50 hot dogs and free ice cream. Kung told the outlet that food truck patrons were taking up space in his parking lot and coming into his restaurant to use the bathroom.
A different type of food fight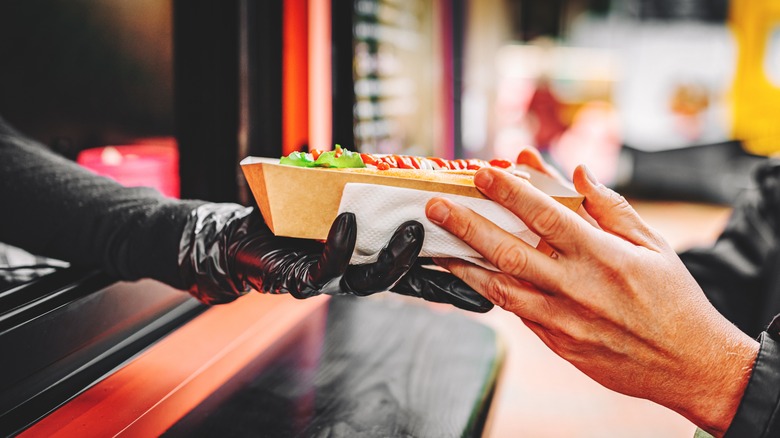 siamionau pavel/Shutterstock
From there, the hot dog rivalry only got worse. "I received numerous threats," Old Montgomery Steakhouse owner Wayne Kung told Click2Houston, though the outlet doesn't state that the threats came from Pop Pop's Dandy Dog owner Jacob Irving.
"My point on the thing is to basically tell the kids in life it's never fair. If you want to be in competition, there's competition everywhere," Kung said to the outlet. "It's frustrating because I'm cleaning up their mess so they are making me be the bad person, but this building has been here for more than two decades and they've been here for one week."
Still, the attention that the situation has gotten has only increased Irving's business. In fact, the business closed on June 16 because it was sold out of its food supplies, according to its website. The hot dog truck is an emotional project for Irving, who told Click2Houston that he opened it in his grandfather's honor, using the same recipes and logos that his grandfather had used in his own hot dog restaurant (via KHou). Meanwhile, the Taylor Organization, a community support group in Houston, has stepped in to offer mediation to the two parties. The president of the Taylor Organization, Allen Taylor, was quoted as saying, "It's all a misunderstanding and now it's fixed," via Delish.