Kevin Hart And A Burger King Chef Are Teaming Up On An Unexpected Venture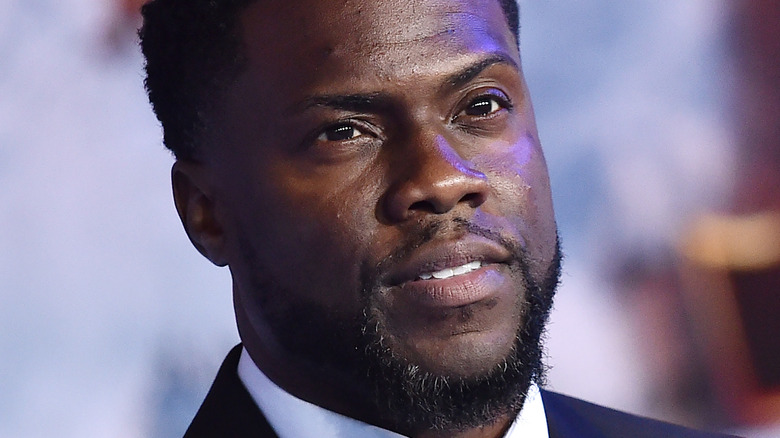 DFree/Shutterstock
Comedian Kevin Hart sounded like a man with a mission when he made a recent revelation on Instagram. "I am THRILLED to announce that I have collaborated with an All-Star team of partners and industry leaders to create an industry-changing restaurant call 'Hart House' ! This thing is going to be HUGE," he said, adding, "We're going to serve delicious, sustainable food, that delivers 'Can't-Believe-It' Flavor in every bite!!! We'll be opening our first few locations in the LA area, but we will be expanding quickly. Stay tuned for more!!"
The new quick-service restaurant is the result of a partnership between the comedian, businessman Andy Hooper, and chef Michael Salem, who used to be Burger King's most senior leader in culinary innovation and spearheaded the development of the plant-based Whopper, per Veg News. The restaurant will be known as "Hart House," per Los Angeles Magazine, and promises to provide plant-based food and milkshakes that won't contain bad-for-you food items — from hormones and preservatives, to high-fructose corn syrup. The group's goal? Get meat-eaters who have preconceived notions about plant-based diets to change their minds about plant-based meals. 
As Salem put it: "We're not sacrificing. We're still delivering great crave-able flavor. We're still delivering products that you want to take to your friends and share. It just happens to be really good for you. It happens to be plant-based, and you happen to feel a lot better after you eat it."
Kevin Hart identifies as a plant-based eater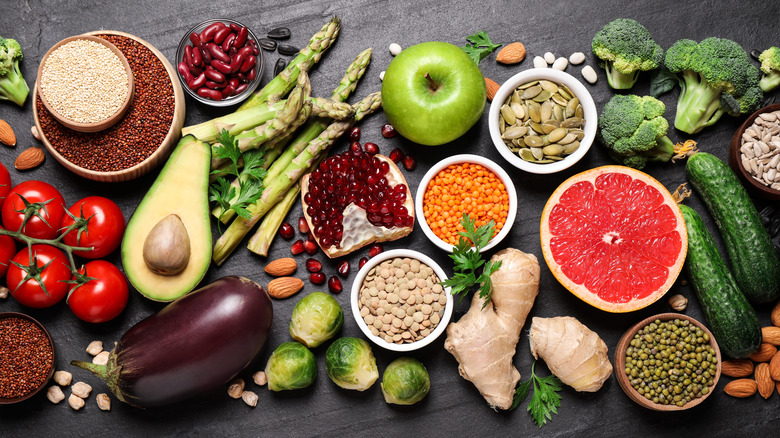 New Africa/Shutterstock
That Kevin Hart would invest in a plant-based restaurant might seem out of character, especially since he once revealed his weakness to be fried chicken, per People, and he's candid about the fact that he's no foodie.
So, it might have been a surprise to fans and listeners when the actor told podcaster Joe Rogan on his show "The Joe Rogan Experience" that he's a plant-based eater in a chat that took part after a devastating car crash left him with a fractured back in 2019. Hart credited his recovery to the work that he had invested in health and wellness before the accident occurred, before opening up about being a vegetarian. "I don't eat red meat, no fish, no seafood — I'm a plant-based eater," he said. And while he admits to eating chicken "once in a while," he stressed that people didn't really understand what it meant to adopt a plant-based diet. He said: "Just because you make the decision to go and try plant-based, doesn't mean you have to be engulfed in that world." 
He added: "Learn it, understand it, and see if there are benefits that work for you." It appears Hart is hoping others will learn from his experiences, too.