Here's When Taco Bell Actually Serves Breakfast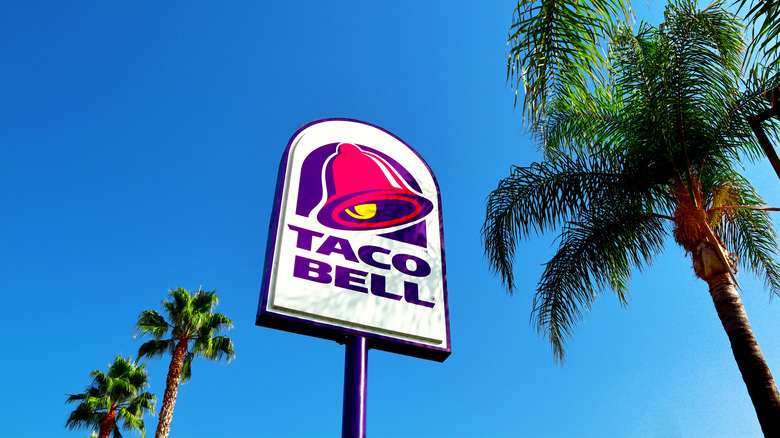 Walter Cicchetti/Shutterstock
While Taco Bell is known for its cinnamon twists and Baja Blasts, its breakfast menu is another way for dedicated fans of the fast food chain to "live mas." And lovers of Taco Bell's breakfast options were definitely impacted by the brief vanishing act Taco Bell's morning menu pulled in 2020.
Taco Bell made an impact when it first introduced breakfast in 2014 (via QSR Magazine). In fact, the most expensive marketing campaign in the chain's history was dedicated to promoting its breakfast menu. However, the COVID-19 pandemic forced Taco Bell to bring its breakfast burrito production to a halt (per The Take Out). Due to much of the public having to remain at home, the company quickly realized that less people would need to buy breakfast on the go. But as restrictions loosened, the restaurant chain started selling breakfast again in the majority of its locations by the end of September 2021 (via USA Today).
Since breakfast has resumed at most of Taco Bell's locations, only one question about the fast food taco king's breakfast menu remains. What time can you go and pick up a Crunchwrap at the drive-thru?
Taco Bell starts serving breakfast at 7:00 a.m.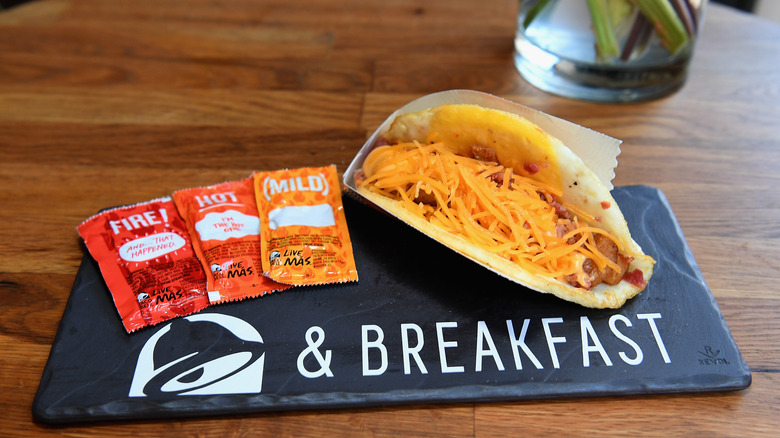 Dia Dipasupil/Getty Images
Taco Bell's breakfast menu includes various breakfast burritos, Cinnabon delights, breakfast Crunchwraps, and hash browns. But if you're craving a Taco Bell Breakfast Box, like most fast food restaurants, Taco Bell does have a limited window for when customers can order off its expansive breakfast menu. According to the company's website, Taco Bell usually starts selling breakfast when it opens its doors at 7:00 a.m. and stops serving it at 11:00 a.m. sharp, which is when its lunch menu begins.
While you might be disappointed that Taco Bell doesn't offer an all-day breakfast, its breakfast menu runs longer than a few other fast food chains. Chick-Fil-A (per Chick-Fil-A) and McDonald's (via Delish) generally stop selling breakfast at 10:30 a.m. during the week, though you can usually savor a McDonald's McMuffin until 11:00 a.m. on weekends. So if you find yourself running late on a Monday, Taco Bell is still your best bet for a breakfast stop.