The Special Meal Rachael Ray's Husband Makes When She's Sick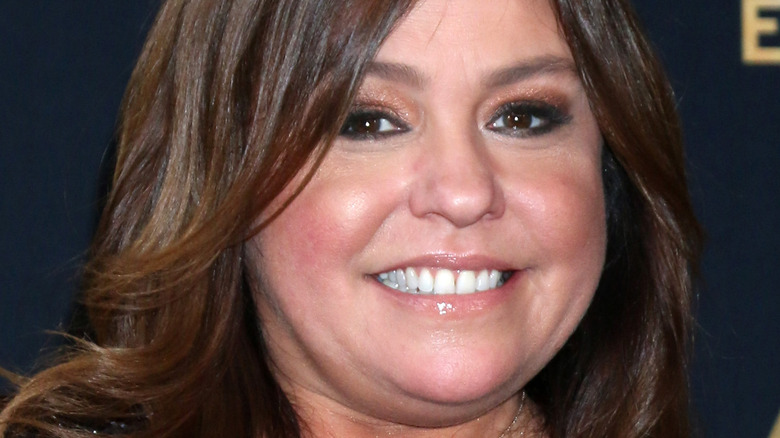 Kathy Hutchins/Shutterstock
We may receive a commission on purchases made from links.
From her chicken pot pie to her Florentine penne with chicken, Rachael Ray has a good number of signature recipes in her repertoire (via Rachael Ray Show). The one thing that many of her beloved dishes have in common? Her husband John Cusimano. Unsurprisingly, many of Cusimano's favorite recipes hold a special place in Ray's heart. For instance, spaghetti carbonara is an especially significant dish for the happy couple, and for good reason. "I knew my boyfriend was the man to marry when I asked him what he would like for his birthday dinner," the New York-native wrote in her cookbook "Cooking 'Round the Clock" (via Good Housekeeping). "I offered up lobster, steak, fine foods of all nationalities, to which he replied: 'Can I just have some of your carbonara?' Whoa! I was right about him ..." If you want to taste it, you could try Rachael Ray's carbonara recipe with a twist. 
Ray might be the celebrity chef, but Cusimano also knows his way around the kitchen. Cusimano most likely takes the reins when making the couple's morning coffee, Ray's Achilles heel, per CBS News. The power couple even co-authored a cookbook together called "My Year in Meals and My Year in Cocktails" (via Amazon). But it's when his wife is under the weather that Cusimano really comes through in the kitchen.
Rachael Ray likes to eat a special Italian soup when she's under the weather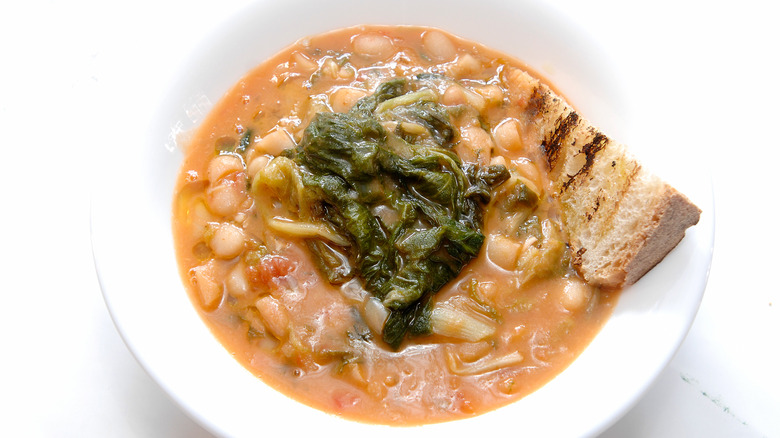 FVPhotography/Shutterstock
From a warm bowl of chicken noodle soup to a comforting casserole, everyone has a favorite food to eat when they are, well, too sick to eat. Rachael Ray is no different. When the celebrity chef is down for the count, she trusts her husband to take care of her in her time of need.
In an interview with E! News, the "30-Minute Meals" star revealed the special dish that John Cusimano cooks for her when she's under the weather. "If I'm sick, my husband will make me minestra: escarole-and-white bean soup," said Ray. "But I'm an equal opportunity eater."
Minestra is a traditional Italian soup cooked with vegetables, legumes, pasta, or rice, as noted by Delishably. According to her Food Network recipe, Ray likes to include garlic, pancetta, onion, chicken stock, and nutmeg and serves it topped with Parmigiano-Reggiano and warm, toasted bread, to soak up the sauce. That sounds like the perfect comfort food!