The Truth About How Chili's Got Its Name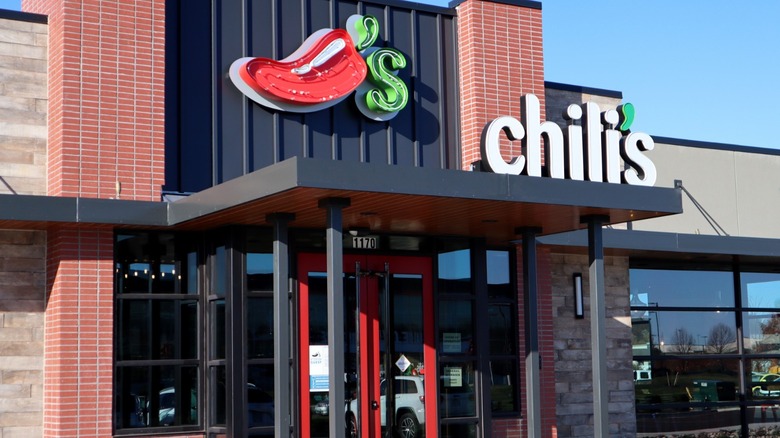 Eric Glenn/Shutterstock
As with a lot of other casual restaurant chains, the story of Chili's is one of humble beginnings, a crucial investment, and successful marketing. The original restaurant to bear the Chili's name is no more, as The Daily Meal reports that a 7-Eleven now sits on the site, but the name has endured with the chain for almost half a century.
Advocate Lake Highlands shares that founder Larry Lavine opened the first location in an old post office in Dallas in 1975. Since then, the beloved chain that made sauce-smothered baby back ribs a popular menu item has become a national phenomenon. Foodimentary explains how Chili's has inspired its own national holiday in the United States and Statista notes there are almost 1,600 locations across the world.
How did the founder decide on the name that has since become a global brand? Sometimes, the answers to questions like that are as simple as they seem.
No need to read between the lines with Chili's name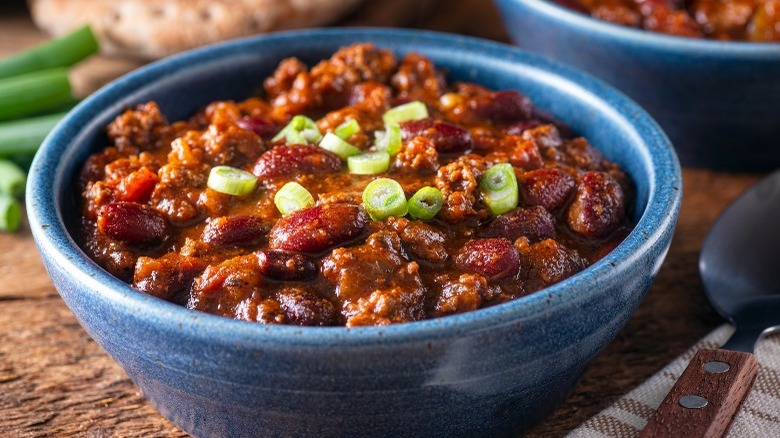 Foodio/Shutterstock
According to Click2Houston, Larry Lavine took his inspiration from a chili cook-off that took place in Terlingua, Texas, in 1967. The event motivated him to develop his own recipe and the rest became history. The Daily Meal also points out that if you order a bowl of the Terlingua Chili at a location today, you'll get the exact same chili that Lavine created to start the franchise. It wasn't just Lavine's chili that took the restaurant from a Dallas local joint to a worldwide favorite, though.
A 1983 acquisition by restaurateur Norman Brinker is what truly made Chili's spread like wildfire. Brinker was an executive for Pillsbury at the time who gave up his corporate job to build the brand. The Los Angeles Times says it was Brinker who introduced the sizzling fajitas to Chili's menu among other items like some of the restaurant's best appetizers.
Of course, the story of Chili's isn't complete without the famous jingle. The Daily Meal says that the baby back ribs jingle first appeared in 1986 and the song's name is actually "Welcome to Chili's!" While selling the baby back ribs might have been the jingle's focus, a welcome by-product for Chili's has been that new generations couldn't forget the restaurant's name. Now you know the story of where that name came from.