Why A Subway Customer Was Charged $1,820 For A Footlong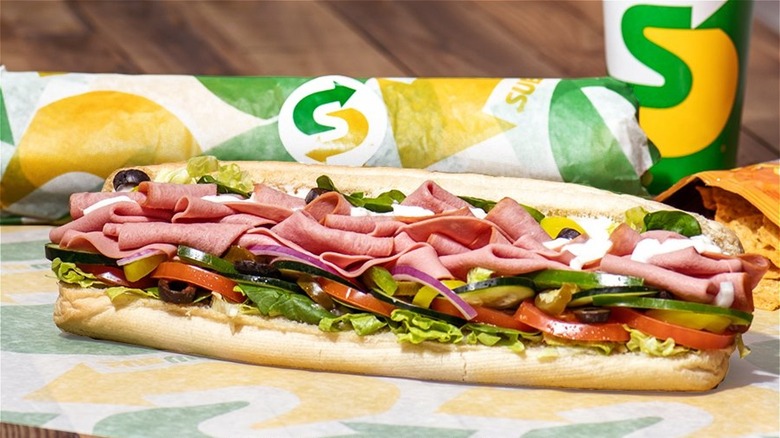 Prachana Thong-on/Shutterstock
Though the average price of a Subway footlong sandwich may once have been $5, it's around $8 to $10 these days, says Fast Food Menu Prices. However, one Australian woman ended up paying a whole lot more than that when she decided to "eat fresh."
Before we get into the gory, cold-cut-combo details, this isn't the first time a person has paid through the nose for a specific type of food. According to Luxury Columnist, Coffin Bay King Oysters retail for about $77, and one pound of a seafood delicacy called gooseneck barnacles will set a person back $125 for only a pound. Then there's The Golden Boy burger, available at a Dutch diner called De Daltons. Per HypeBeast, this take on the traditional hamburger costs nearly 5,000 euros (approx $5,200) and includes ingredients like king crab, white truffle, beluga caviar, and gold-coated hamburger buns infused with luxe Dom Perignon champagne.
All that said, while some people will drop extra coin on luxury foods, few expect a Subway sandwich to cost them thousands, yet that's exactly what recently happened to one Australian woman.
How a Subway sandwich got out-of-control expensive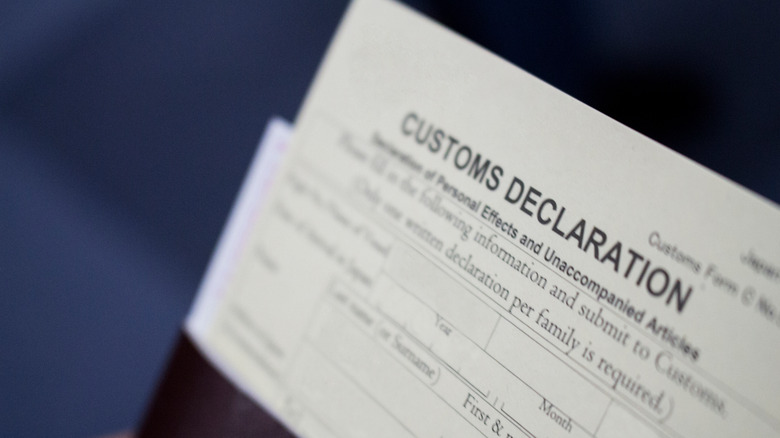 saksorn kumjit/Shutterstock
It all started when Jessica Lee bought a Subway footlong while on layover in Singapore. She ate half, Food & Wine reports, then saved the other half, as so many people do. However, she failed to declare the foodstuffs on her Incoming Passenger Card, which must list any food and ingredients because they could be a "biosecurity risk." When the offending sandwich was ferreted out by authorities, she was slapped with a massive fine of $2,664 Australian dollars, which Food & Wine says is equivalent to about $1,800 in U.S. currency.
Although she was undoubtedly shocked by the staggering amount of the fine, Lee accepted the situation. "It is my mistake," she admitted in a TikTok video from July 1. Fortunately, it appears that Subway Australia is fronted by some pretty generous people, who then thanked her for being a loyal patron by way of a restaurant gift card for the exact amount of the fine, as well as a box of Subway merch to sweeten the pot. Reaction to that gesture has been overwhelmingly positive. Lee made a TikTok video where she unboxed the items sent to her, and one commenter said, "please give your Public Relations department a raise because this is amazing." Still, other travelers shouldn't get any ideas about trying this on their own vacation experience, because other companies might not be so charitable!