Canned Veggies Aren't A Great Deal At Dollar Tree. Here's Why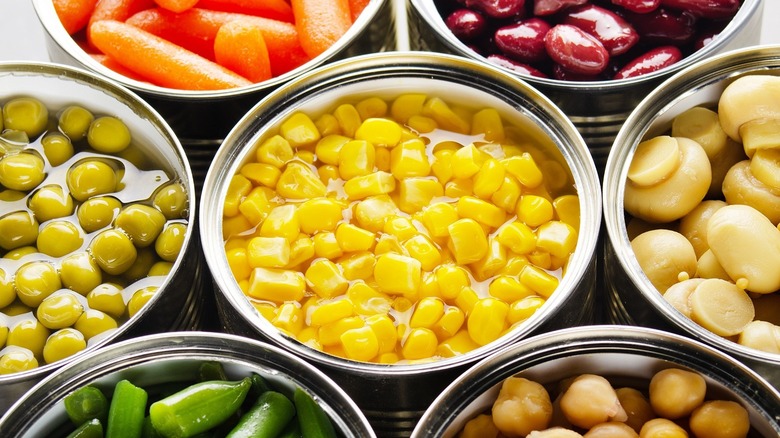 Mikhailov Studio/Shutterstock
Dollar Tree made headlines — and infuriated its legions of loyal, bargain-hunting fans — last year when it, like other dollar stores before it, succumbed to inflation. As CNN reports, the bargain store ditched its trademark "Everything's $1" mantra at the start of 2022 and raised prices on most items to $1.25. Irate fans took to blogs and social media to protest the price hike, and some went so far as to suggest that Dollar Tree rebrand itself as "$1.25 Tree." Still others called the move to add 25 cents to the price of just about everything "one of the worst decisions in retail history" (per CNN). Ouch.
Dollar Tree might have lost some customers when it gave up its literal dollar store status, but there are still bargains (and good values) to be found at its stores, no matter what you're in the market for. Hip2Save says arts and crafts supplies, candles and candle holders, cosmetics and toiletries, party goods and serveware, and office essentials are some of the best types of items to buy at Dollar Tree. But of course, there are also some items that should be avoided at this modern-day descendant of the five and dime stores of yesteryear.
For canned vegetables, it pays to shop around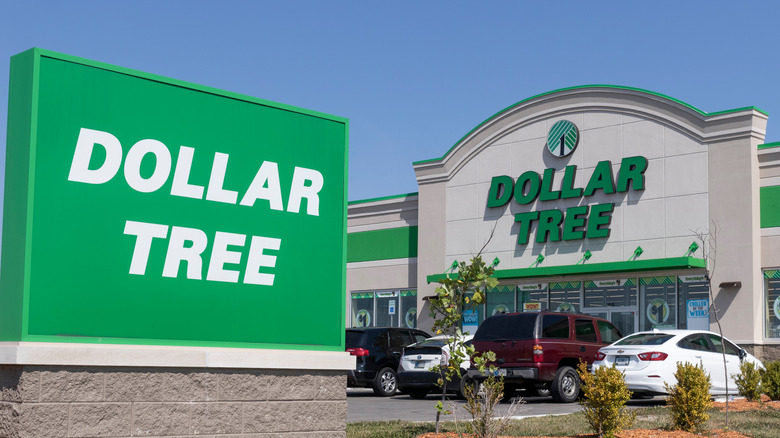 Jonathan Weiss/Shutterstock
Consumer champion and financial expert Clark Howard says there are some foods worth hunting down at Dollar Tree, including pasta, oatmeal, rice, dried beans, and fresh bread — if you're lucky enough to find that daily staple at your store. One Dollar Tree food item that can seem like a deal on the surface but can generally be found for a better price elsewhere is canned vegetables.
Here's why, according to Howard: A can of green beans, black beans, sliced beets, or diced tomatoes, for example, might cost less than $1.25 (or even less than a dollar) at Dollar Tree, but big-box stores, grocery stores, and discount supermarkets like Aldi often run sales on canned vegetables that bring prices down to considerably less than what you'd find at Dollar Tree. So be sure to check grocery circulars at your favorite retailers before you make that dollar store purchase. (In addition to being economical, canned vegetables are a pantry powerhouse in terms of nutritional value.)