Ree Drummond's Favorite Snack Is So Relatable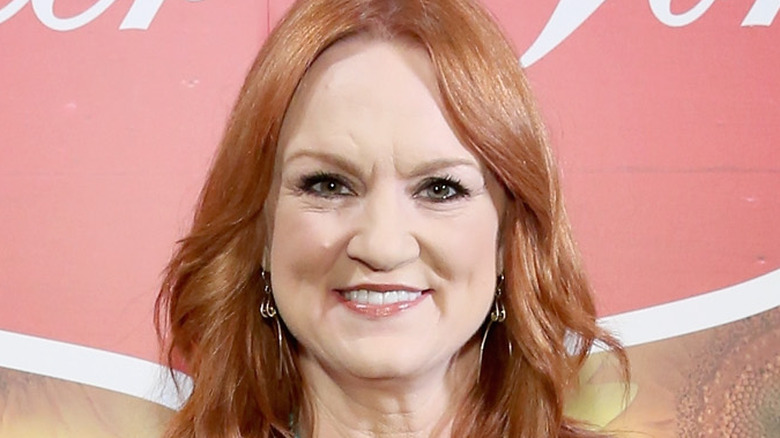 Monica Schipper/Getty Images
Ree Drummond, professional blogger and television personality, has made quite the name for herself in pop culture by branding her country lifestyle and The Pioneer Woman persona. Throughout her career, she has won the hearts of millions by sharing family-friendly recipes, stories, and home improvement tips, all of which are infused with her irresistible southern charm. Though this idyllic lifestyle isn't exactly relatable for some fans, she certainly makes it seem desirable. 
Whether you are only slightly familiar or a devoted follower, thinking of the food invoked by her moniker would likely conjure up images of decadent, comforting homemade meals. From Chicken-Fried Steak with Gravy to Knock-You-Naked Brownies, Drummond's biggest recipe hits perfectly fit the bill (via Food Network). This may be the reason the internet had a field day when she revealed her favorite snack on TikTok, as her fans seemed to relate to the tidbit about the culinary star.
Honest answers to life's toughest questions
Following the format of the popular "Questions I Get Asked" TikTok trend, The Pioneer Woman Ree Drummond posted a video in October of 2021 sharing her favorite shows, celebrity crushes, and of course, junk food. She cheekily revealed her favorite snack to be Cheetos, and given her refined culinary knowledge and abilities, this simple, relatable confession took the internet by surprise in the best way. Fans praised this shockingly normal answer along with other answers, leaving comments like, "that's so cool Cheetos are ur fav," and, "Baked Cheetos & Beverly Hills Housewives! Love it!!" 
There is no doubt that The Pioneer Woman is a domestic icon for millions. When people reach that level of renown, it can become difficult to remember that they are, in fact, people. For better or worse, social media makes it easy for celebrities to remind us of just that.