Fazoli's Has A Cheesy Deal For National Lasagna Day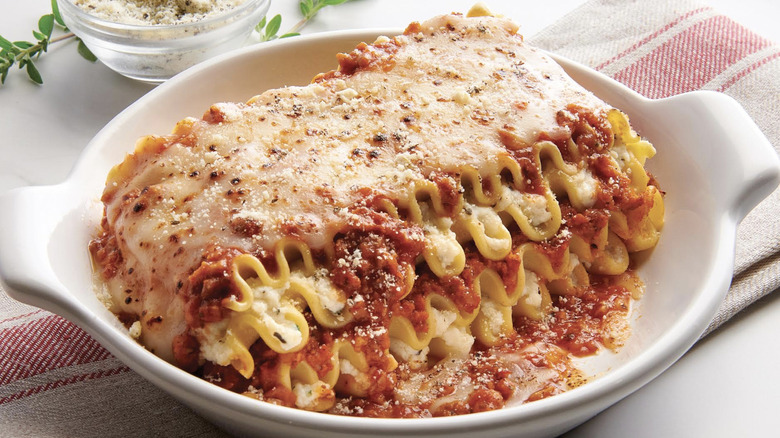 There's bound to be a national day for one of your favorite foods at some point in time and if there's not, you can probably put together a group on Facebook and create one! However, you can rest assured that there's already a National Lasagna Day and this year it falls on Friday, July 29th in the United States. 
This will not only make all the Garfields of the world happy but anyone who loves any excuse to indulge in the yummy Italian-based dish. Although lasagna may not have originated in the country you think it did, there's still so much to love about its layers of pasta, rich sauces, and cheese. While many people may pride themselves on making the complicated dish from scratch — and there are many different ways you can make lasagna – some may opt for the frozen route but the most indulgent option is to have it made for you at an Italian restaurant. 
That's where Fazoli's can help you out with this special deal!
Any day is a great day for lasagna but this deal is limited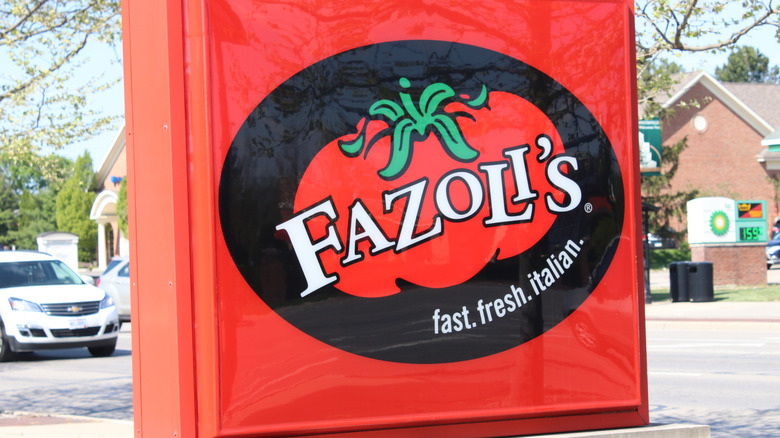 Eric Glenn/Shutterstock
Fazoli's told Mashed about this special deal for National Lasagna Day — buy one, get one free! Yes, National Lasagna day is on July 29 but this deal is available for a few extra days in case you just can't make it there on that day.
Just download the Fazoli app on your phone, sign in and go to the promo code button. Enter LASAGNADAY and you'll receive a coupon for a BOGO baked lasagna that you can use until the 3rd of August. 
Fazoli's says that its baked lasagna is layered with meat sauce and mozzarella and provolone cheeses. "They cook everything hot and fresh," says YouTuber Joe is Hungry. "The mozzarella, the pasta is cooked perfectly. The meat sauce has a good flavor; it's well seasoned. Fazoli's got it going on for pasta no matter what you think of them." 
Even if you weren't thinking of lasagna day, or perhaps you were thinking you could make your own lasagna, this offer may make it worth not spending time in the kitchen. However, it's only available at participating locations so check your local Fazoli's to see if they're offering the deal.