The Sad Reason Healthy Choice Foods Was Created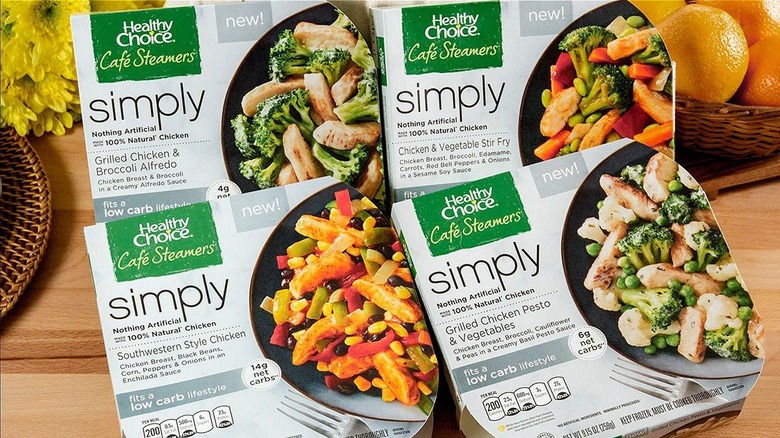 Facebook
Frozen meals have been around for decades, marketed as convenience items for busy consumers. It can become an inconvenience, however, if those meals become a liability for people's health. If the meals contain too many calories, too much sodium, etc., some people are better off preparing their own meals or opting for other kinds of prepared foods. Although the aim of Healthy Choice is to present a better-for-you option in the frozen meals section at your grocery store, there's a backstory to the line that isn't all about better choices.
Healthy Choice says it made its debut in 1989 in a collaboration with the United States government's Food and Drug Administration with an emphasis on producing meals that were healthy. It wasn't the first or only such product in the freezer aisle at the time, as Nestle explains that Stouffer's introduced its Lean Cuisine line in 1981. However, the introduction of Healthy Choice has given people seeking better-for-you options more choices in the freezer aisle since the 1990s.
And the man behind the introduction of those healthier choices was all too familiar with the need for a balanced diet.
A wake-up call for an influential man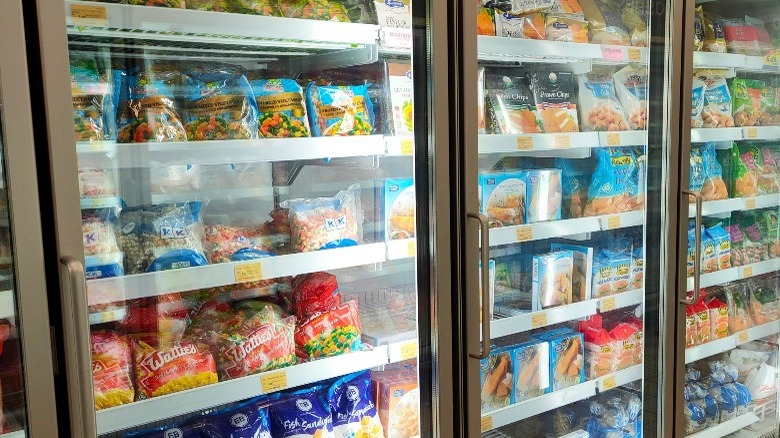 Aisyaqilumaranas/Shutterstock
The New York Times broke down the harrowing story in 1992. The narrative explains how Charles M. Harper, who was the chairman of Conagra Inc. at the time, suffered a heart attack in 1985. In the aftermath, his physician advised that it was his diet that played a major role in the incident. As Harper told the New York Times, prior to the heart attack, he ate whatever he could get his hands on. But after the cardiac incident, he started carefully planning his diet and discovered that eating healthier didn't mean he had to sacrifice flavor or satisfaction.
That was the lightbulb moment for Harper, who realized that Conagra could produce low-calorie, low-fat, low-salt frozen meals, according to The New York Times. Over the next few years, Conagra worked with chefs and the FDA to develop the line.
These days, it appears that Healthy Choice's efforts to live up to its name have paid off. Good Housekeeping ranked Healthy Choice's Simply Steamers Grilled Basil Chicken as its "best frozen healthy pasta meal" in 2021. And Eat This, Not That! listed Healthy Choice Chicken Feta & Farro among its "25 Best Frozen Dinners" in 2020.