The Whiskey-Flowing Cocktail That'll Keep You Cozy All Fall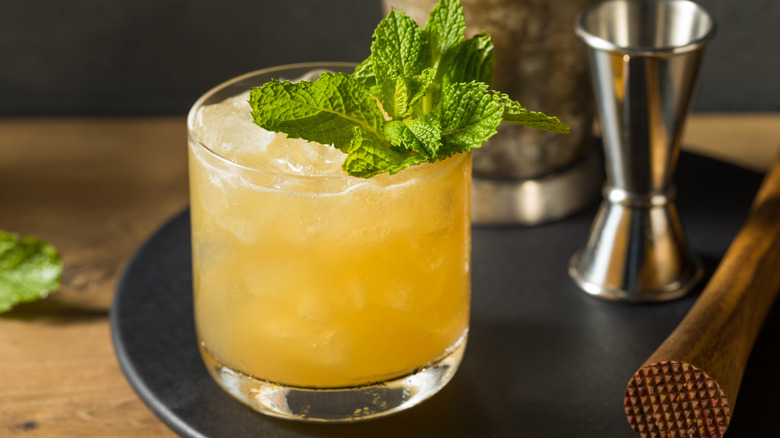 Brent Hofacker/Shutterstock
When the air becomes cool and the leaves begin to turn, it can only mean one thing: Fall has arrived. If you are looking for something besides a cozy sweater to you warm you up on chilly days, then you've come to the right place. While pumpkin spice lattes are certainly the drink of the season, you might be hankering for a spiked bevy when nighttime rolls around. Thankfully, there are plenty of fall cocktails that will keep you toasty all season long.
When September hits, Aperol spritzes and frozen margaritas give way to cocktails featuring iconic fall flavors such as cinnamon, ginger, vanilla, apple, and of course, pumpkin spice. Whether you are looking for a festive drink for you Halloween bash, like a pumpkin martini, a signature cocktail to toast at a Friendsgiving brunch, like a cranberry mimosa, or an underrated holiday mocktail, there is a fall drink out there for every occasion. If you are a fan of whiskey, then we know of a boozy beverage that might be just what you're looking for (via Brit + Co).
This whiskey smash is perfect for citrus lovers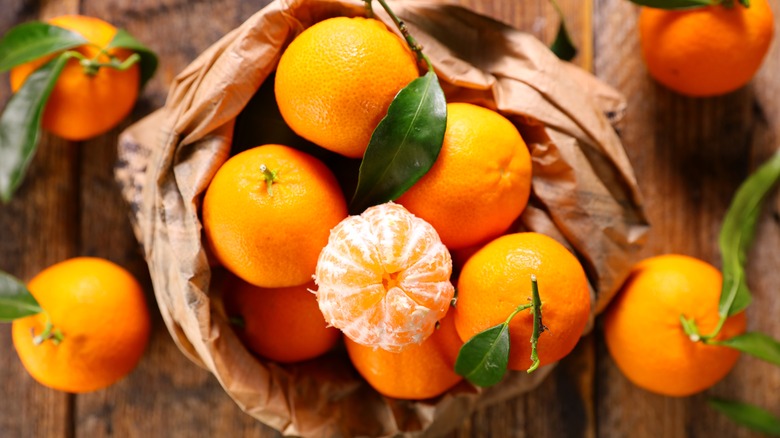 marouillat photo/Shutterstock
While mulled wine and spiked cider are classic fall cocktails for a reason, sometimes we are looking for a little something different to mix up our fall nightcaps. Brit + Co's Whiskey Smash fits the bill. Originating in Jerry Thomas's book "The Bartenders Guide," published in 1887, a traditional whiskey smash is what Liquor.com describes as similar to a Mint Julep with a bit of fruit flavor. The signature cocktail includes lemon, bourbon, simple syrup, and mint. The inclusion of citrus and mint makes this a delicious drink even for individuals not as partial to whiskey.
While it may be inspired by the original recipe, Brit + Co's whiskey smash has its own special twist to it — the traditionally used lemon is replaced by clementines as its citrus of choice (if you are confused about the distinction between various orange fruits, understanding the difference between a clementine and a tangerine might help). Similar to what the lemon achieves in the traditional recipe, the clementines add a certain sweetness to the cocktail to balance out the potent flavor of the whiskey. As for the cherry on top? You can garnish with a cinnamon stick for an added seasonal touch.