The Time Stouffer's Owned A Penthouse Restaurant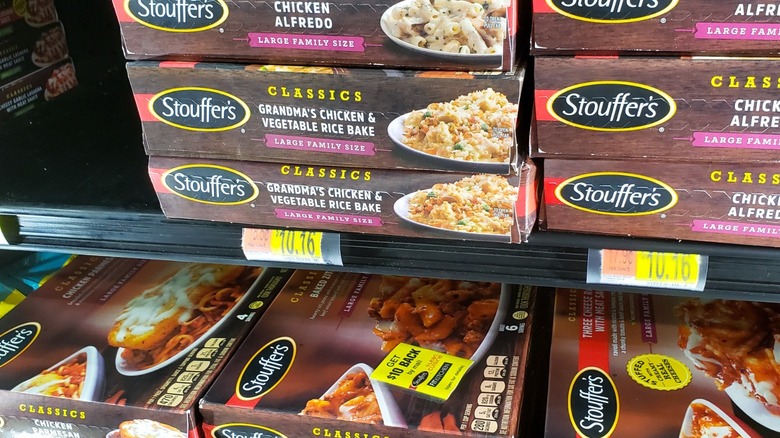 The Image Party/Shutterstock
Stouffer's is probably not a name many people associate with high-society settings nowadays, but history tells a different story. The brand that is best known for its frozen entree line used to be known for restaurants. It even provided a venue for celebrities to rub elbows in one of the world's most famous cities. Stouffer's website says the company opened its first restaurant in 1924, decades before it focused on frozen meals. By the middle of the 1950s, Stouffer's was selling the frozen entrees that would define its legacy. But it had also begun opening fancy eateries in high-profile buildings, according to the Cleveland Historical Society.
New York City – In The Wit of an Eye says Stouffer's restaurant portfolio included both casual lunch counters and higher-end establishments. The atmospheres at the more refined eateries included waiters in tuxedos and live musicians. The site Chuckman Chicago Nostalgia purportedly shows a menu that featured such sophisticated fare as a halibut filet with lemon butter and a tenderloin steak. Among Stouffer's swankier locations was a destination for society's elite in the City that Never Sleeps.
Stouffer's swanky setting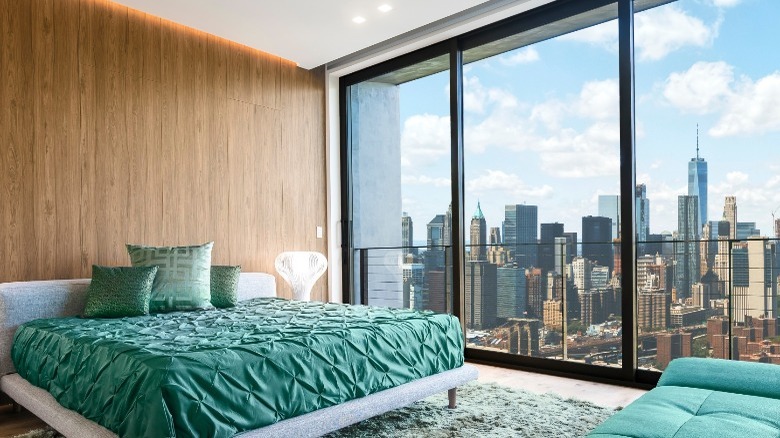 MDV Edwards/Shutterstock
Cardboard America breaks down the story of when Stouffer's owned a place where people went to see and be seen in New York City. Stouffer's chain of restaurants introduced a new "Top of" concept in the 1950s, with high-rise locations in several U.S. cities. Among them was Top of the Six's on the Penthouse Floor of the Tishman Building. Vintage Menu Art shows that the restaurant had dishes like Lobster a la Newburg and Cherries Jubilee.
Stouffer's reportedly built on the fame of the Tishman Building. Some rather prominent names ate there, including Merv Griffin and the founder of the fish and chips chain Arthur Treacher's. According to Taste, however, Top of the Six's didn't serve the most famous food in New York. The site quotes food critic Bob Lape as saying that Top of the Six's "never attained food fame ... it was, to put it kindly, a tourist magnet." The New York Times shared part of a 1973 review that compared the restaurant's beef stroganoff to airline food.
Top of the Six's survived on its ability to attract celebrities and people who wanted to see them through 1996 when Cardboard America says Select Restaurants of Cleveland, who had bought the restaurant in 1992, chose to pass on renewing the lease. The Grand Havana Room continues to operate in that penthouse today. Visitors can sit in the place that Stouffer's once turned into a Big Apple hot spot.