What Happened To Baby's Badass Burgers After Shark Tank?
Baby's Badass Burgers started back in 2009 with one food truck, per the LA Times. Erica Cohen, an experienced restaurateur, and Lori Barbera, an event planner, decided to go into business together as they both shared a passion for burgers (via Baby's Badass Burgers).
The website describes Baby's Badass Burgers as "a playfully unique and entertaining mobile burger concept." It seems the big idea is that "attractive staff" members known as Burger Babes would serve gourmet burgers to customers from a hot pink truck. When the company was set to make its debut, Los Angeles Times contributor Jessica Gelt wondered in an article, "Will a rolling sex-and-meat show sell?" While Gelt described the concept as "unimaginative," the answer to the question posed by the piece was "probably."
Fast-forward about four years, and Baby's Badass Burgers was not only still selling but also bringing its burgers to "Shark Tank" (via Shark Tank Tales). The partners were seeking $250,00 for 30% of the business and dreamed of seeing their food served in all major cities (via Gazette Review).
Were the Sharks hungry for Badass Burgers?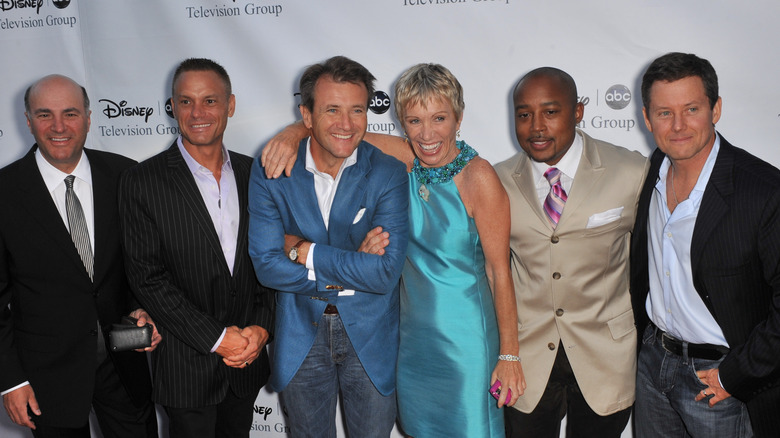 Jaguar PS/Shutterstock
Over the course of its existence, Baby's Badass Burgers has certainly appealed to celebrities. The company's website names big-time actors and entertainers such as Billy Bob Thornton, Sean "P. Diddy" Combs, and Captain America himself, Chris Evans, among the famous figures who have been reeled in by the lure of beef and pink-clad servers. But were the stars of "Shark Tank" looking to buy what Erica Cohen and Lori Barbera were selling – 30% of their company – for $250,000?
During the episode, Shark, Barbara Corcoran asked, "So, I give you $250,000. How do you spend that money?" The partners intended to spend it on their first storefront, believing that the success they had seen with the food truck model would carry over. It was "always the vision" to open stores rather than roll out more trucks. But the Sharks thought this was the wrong move, saying that a quarter-million dollars wouldn't be nearly enough to sustain a brick-and-mortar restaurant.
A skeptical Kevin O'Leary argued, "There's so much risk that you don't have now with your [current] business model. Operating a physical location like that costs hundreds of thousands of dollars. I don't get it. What's the matter with you people? Why aren't you sticking to the trucks?" Ultimately, none of them wanted to invest.
Where is Baby's Badass Burgers now?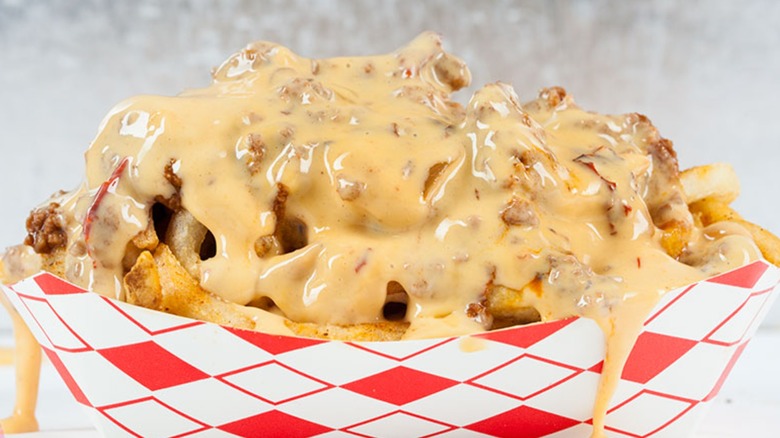 Baby's Badass Burgers
According to Shark Tank Blog, Erica Cohen and Lori Barbera also pitched their idea on the show "Restaurant Startup" but were unsuccessful there as well. They were unable to raise the funds for their dream goal of a physical restaurant or they took on the advice of the Sharks and have since opened several more trucks.
Per the Baby's Badass Burgers website, the brand's burgers can be found in LA, San Bernadino, San Diego, Ventura, and Orange County, California. The Ventura truck is listed as "temporarily closed due to Covid-19" with a message that it would reopen in 2021. But this hasn't been updated (via Baby's Badass Burgers). According to a Yelp description posted by Barbera, the badass burgers made their way to New Orleans in 2015, but that location has since closed. For a time, the company had expanded into Houston, Texas, but the last Facebook post for that location was in 2019, and the Shark Tank Blog said it was gone "as of March 2022."
Customers have had things to say about the company since its time on "Shark Tank." Despite some older reviews on Yelp complaining about rude customer service and soggy lettuce, the newer reviews tend to be mostly positive with 4 out of 5 stars. Owner Lori Barbera seems to make it a point to reply to nearly every review.