This Social Media Platform Was Built For All Things Related To Korean Food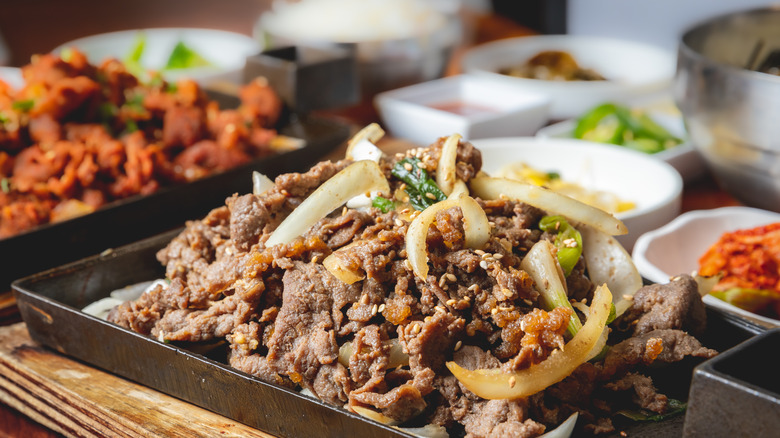 Russell L. Robinson/Shutterstock
If you want to see some beautiful snaps of cakes, cronuts, and hand-crafted cocktails, Instagram can be a good place to go. When you'd rather watch videos of chefs preparing intricate recipes, TikTok or YouTube are always safe bets. And for swapping food prep tips or recipe ideas, Facebook may still have some legs. But there hasn't really been a platform to find everything, from recipe videos to reviews to how-tos and more, all in one place — until now. Mixo, a new app with a stellar 4.9-star rating in the App Store, is aiming to be a one-stop food content shop bringing together accomplished creators, amateur home chefs, and everyone in between. For now, the food content featured on Mixo is almost 100% Korean. 
Mashed caught up with co-founder and CEO of Mixo, Shirley Romig, to learn more about the platform, which will eventually expand to feature other cuisines. "Wanting to take the best of what's on social media" in terms of food content — recipe videos, restaurant reviews, and grocery shopping tips, per Romig — she developed a vertical platform that is uniquely driven completely by user-generated video content. "We know that video is the future in terms of entertainment," Romig said. "I think people don't realize how much utility you can unlock in a video in the right category."
Mixo is meant to benefit both creators and viewers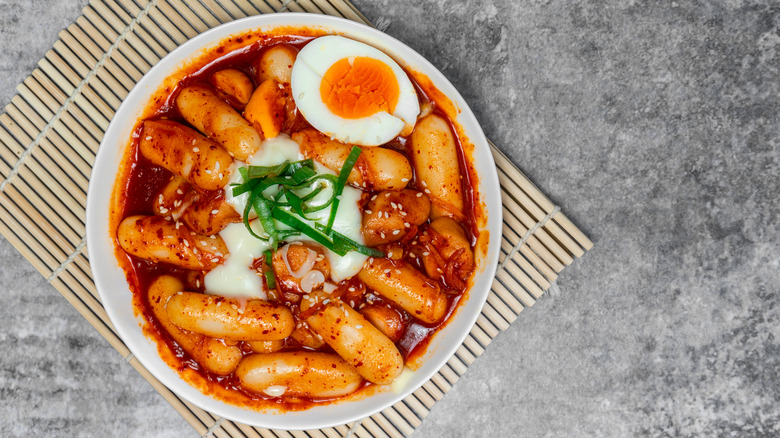 Sunisa Kanphian/Shutterstock
"Anyone who appreciates global cuisine" is in the target audience of Mixo, which Romig said will eventually expand to include not only food content from other countries, but also vegan, diabetic, and other specialty diets. Currently, users hover around the 25 to 44 age range and skew slightly more female than male. A recent scroll through the Mixo feed revealed a vegetarian hot pot recipe, an H Mart grocery haul, and a review of a bubble tea shop in Hawthorne, California.
Anther aspect that sets Mixo apart from other video platforms, Romig said, is its attempts to help creators make money. "For food content creators, it takes a long time to make content, and it's very hard to monetize content. And so we do both," she said. The Mixo team is currently using feedback from creators to make it easier to film videos through the app, and it's also rolling out a tipping feature this summer to allow viewers to pay their favorite creators.
Romig also shared a statistic that surprised even food-centric folks like us — we're a nation of foodies! "50% of U.S. adults look at food content online," she revealed, adding that Mixo's "super users" spend more than half an hour on the app per day — suggesting that they're cooking along to the recipes. All these users are generating data that will inform Mixo's next moves. Or, as Romig puts it: "It keeps us on our toes!"