The Invaluable Costco Pro Tip Redditors Can't Believe They Didn't Know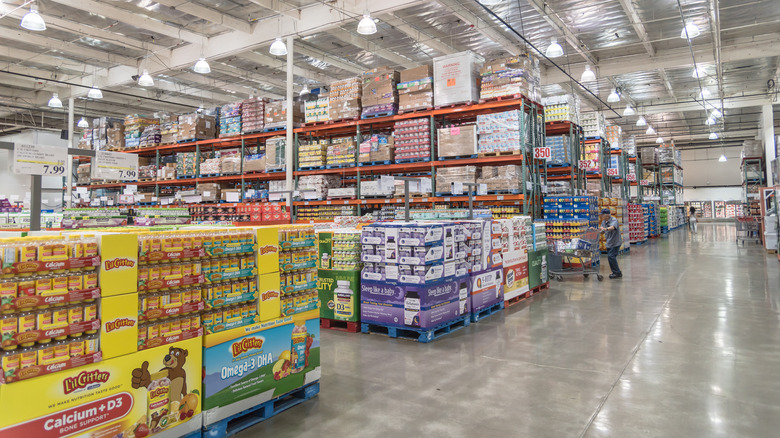 Trong Nguyen/Shutterstock
Imagine the excitement of going to your trusty supermarket with the intention of buying your essential list of items, but alas, you arrive only to find that one of those items is not in stock. Probably all Costco shoppers have been in that situation and can agree that there's nothing more frustrating, especially when they only have time for a one-stop grocery trip. Shoppers who experienced the toilet paper and water shortage fiasco of 2021, for instance, likely know the feeling (via Business Insider). Even if one of the items on the list is not "essential," but rather a favorite product that's hard to find anywhere else (like any of these Costco fan favorites), it can be disappointing to find it's out of stock when you make it to the store.
For those who have felt the pain of this experience before, do not fear. The bustling community of Costco fans on Reddit has stepped in to save you time with this one insider tip.
A game-changer for shoppers in a pinch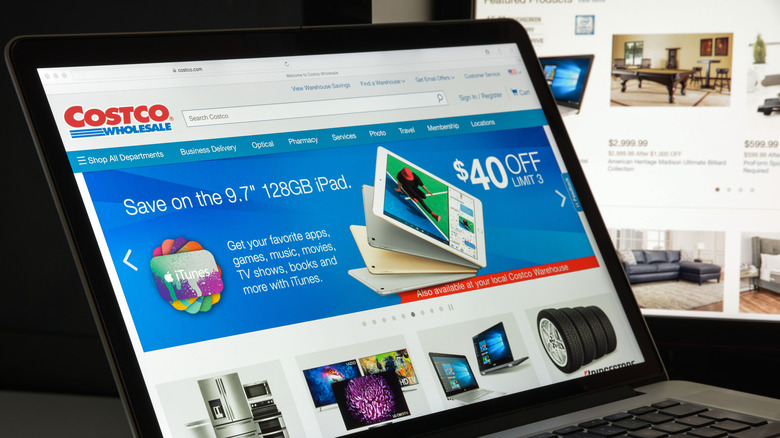 Casimiro PT/Shutterstock
With over 1,300 upvotes on Reddit, a post has been turning heads for revealing a Costco hack that is so simple, yet so helpful. The post offers the pro tip of checking online, at sameday.costco.com, to see if an item is sold at your local Costco and its price. The post explains how to use the webpage and even adjust inflated prices to see what the available items actually cost in stores. Commenters shared their feelings on the tool, with one person saying to simply "call us" if you know the item you're looking for. Another person commented that the tool doesn't always work, and using chat support online will help find your item reliably.
One drawback, as the post mentions, is that if an item isn't available at the location closest to you and you want to check for availability at another nearby Costco, you have to change your delivery address to be in that location's zone. Nonetheless, with this advice, when you find that an item you need is not available at a Costco near you, at least you can plan ahead on making a stop elsewhere.