Hottest Kitchen Gadgets Every Home Cook Needs In 2018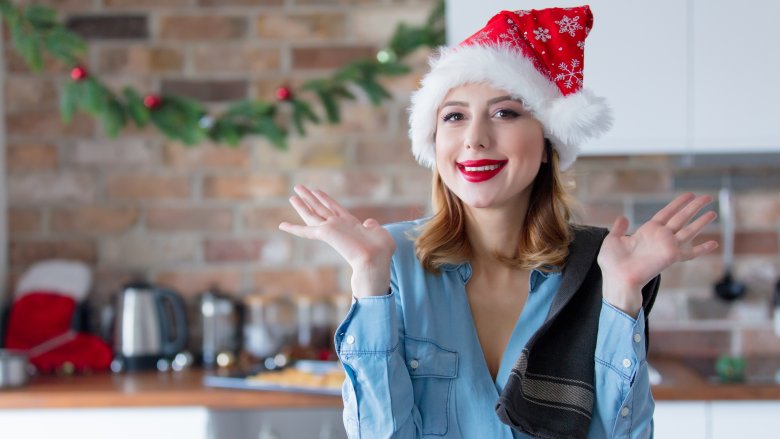 Shutterstock
We may receive a commission on purchases made from links.
For many foodies, the only thing more exciting than discovering a great new restaurant is getting to flex their own culinary muscles in the kitchen. That means having an arsenal of pots, pans and kitchen tools to tackle any recipe that comes their way. 
With the holidays right around the corner, we've rounded up the must-have kitchen gadgets that are sure to impress your favorite home chef. Who knows, you might even reap the benefits and score a dinner invitation. 
VOILE Spaghetti Measurer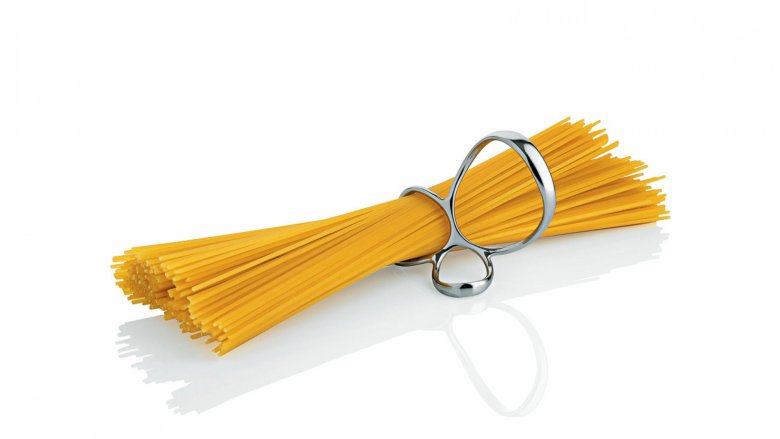 Alessi
What do you buy the pasta lover in your life? How about an ultra sleek — and functional — kitchen gadget that takes the guess work out of measuring dry pasta? 
Listed as one of "16 Cool Kitchen Gadgets That Will Save You Tons of Time," according to Prevention, the VOILE Spaghetti Measurer by Alessi was engineered to get the perfect serving size every time, helping you measure out approximately one, two or five servings so you'll never end up with more — or less — than what you need. And with its modern, stainless steel design, this is easily a gadget any spaghetti lover will love to have displayed in their kitchen. (Alessi, $29)
Spiralizer 5-Blade Vegetable Slicer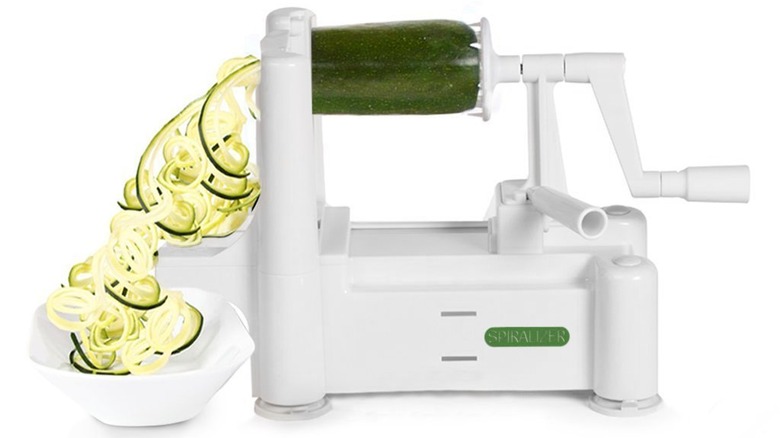 Spiralizer
For the health-conscious home cook that's all about clean eating, the 5-Blade Vegetable Slicer by Spiralizer is the ultimate kitchen sidekick. Ranked among the "Best Kitchen Gadgets for Healthy Eating" by Business Insider, this veggie slicer turns any ordinary fruit or vegetable into a healthy garnish or fun, curly topping for a salad with just a few cranks of a handle. It's also a favorite among those embracing the paleo lifestyle as it makes it easy to create healthy alternatives to high- carb pasta by spiralizing healthy veggies like beets, carrots and zucchini. 
And if you can't get enough of starchy root veggies like turnips and potatoes (hello, curly fries), this veggie slicer makes spiralizing them a total breeze. (Amazon, $55)
Amco Rub-A-Way Bar
Fresh garlic can be a delicious addition to any recipe. The smell of day old garlic still lingering on your hands, however, is what cooking nightmares are made of. 
Ranked by Today as one of the "11 Best Kitchen Gadgets Under $15," the Amco Rub-A-Way Bar helps keep strong odors like garlic, fish and onions exactly where they should be — in your food and off of your hands. It works even better than soap without the harshness that could end up stripping your skin dry. Plus, the Rub-A-Way Bar is dishwasher safe — sounds like a win-win to us. (Amazon, $8)
Dash Go Rapid Egg Cooker
Breakfast may be the most important meal of the day but it doesn't have to be the most inconvenient. The DASH Egg Cooker takes the hassle out of making eggs. Listed among Business Insider's "11 Kitchen Tools That Practically Make Breakfast For You," the DASH makes soft, medium, and hard boiled eggs in 12 minutes or less. Boil up to six eggs in the convenient boiling tray or poach up to two eggs with the separate nonstick poaching tray. Omelette lovers will also appreciate the additional scrambling tray. What's even better: the DASH is BPA-free so there's no need to worry about scary chemicals sneaking into your breakfast. (Bed Bath & Beyond, starting at $20)
Bear Paws Pulled Pork Shredder Claws
For the grill master in your life, look no further than the Bear Paws Pulled Pork Shredder Claws. Voted by BestProducts.com as one of the "35 Coolest Kitchen Gadgets You'll Actually Want to Use" these Wolverine-style claws are as convenient as they are fierce-looking. Use them for pulling pork, shredding chicken, lifting turkeys or even tossing salads. And at just $13, you can't really beat the price. 
But if you needed any more convincing, the Bear Paws have been approved by America's Test Kitchen, as well as appeared on T.V. shows like BBQ Pitmasters and Diners, Drive-Ins & Dives. (Amazon, $13) 
Cook Joy Gyoza Maker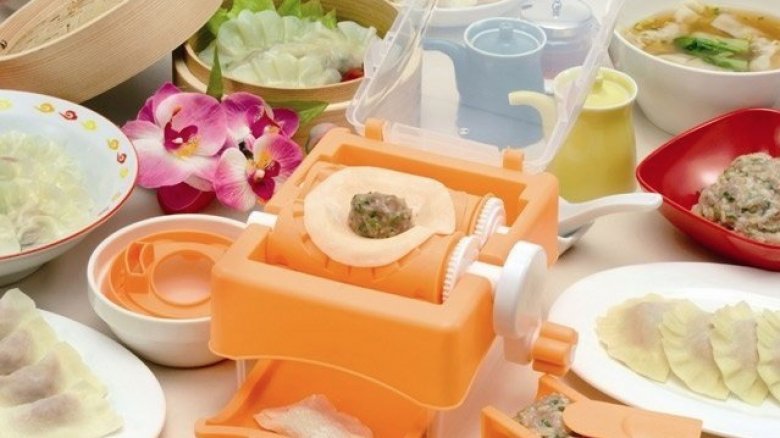 Fancy
Know a foodie with a soft spot for Chinese? Also among BestProducts.com's list of "35 Coolest Kitchen Gadgets,"  the Cook Joy Gyoza Maker might be the gift they never knew they needed. 
Quality dumplings aren't easy to come by. Takeout options can be soggy, but making them at home by hand can be totally tedious and time-consuming. The Cook Joy Gyoza Maker takes the hassle out of making homemade dumplings. Simply place the skins on the rollers, add filling and turn the crank. It's fun, easy and a delicious departure from traditional Chinese takeout. Plus, it comes with a second roller for making wontons. Yes, please!
Stainless Steel Herb Scissors
Having a home garden is the ultimate source of pride for any chef. These Stainless Steel Herb Scissors are the perfect way for foodies to showcase their collection of fresh produce. Easy and comfortable to work with, these 5-blade scissors are an ideal alternative to a traditional knife, mincing and chopping up herbs twice as fast. They give the term "farm-to-table" a whole new meaning. (Mashable, $12)
KLOCKREN Reusable Lids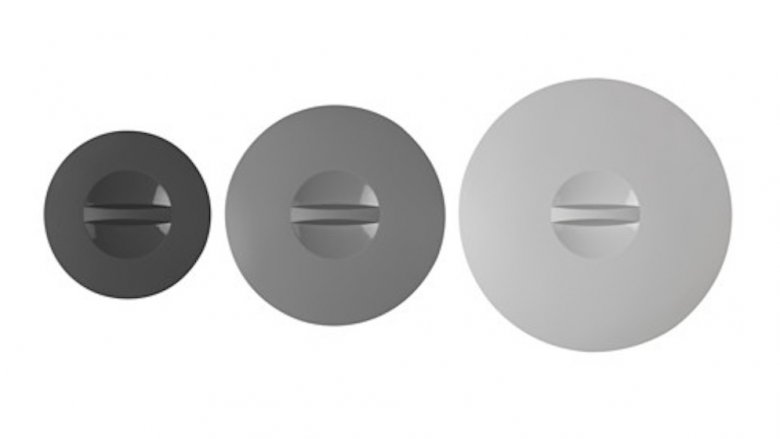 IKEA
Leftovers are a home cook's biggest nemesis. On the one hand, it's nice to enjoy seconds on a delicious homemade meal. But on the other hand, cheap tupperware can end up making gourmet creations taste less than ideal.
Hook your favorite home cook up with these KLOCKREN Reusable Lids from IKEA. Priced at just $9.99 for a set of three, these air tight lids fit a range of different cookware, including pots, pans and salad bowls. The result: food that stays fresher, longer – no need for tupperware. (IKEA, $10)
Victorinox Fibrox Pro Chef's Knife
Greener Chef Bamboo Cutting Board
What's a great chef's knife without a quality cutting board to use with it? The Greener Chef Bamboo Cutting Board makes it easy to slice, dice and chop fruits, veggies, meat and fish. Besides having a gorgeous bamboo finish, this cutting board is made with all-natural, antimicrobial properties so there's never a need to worry about germs soaking into your board. Plus, its BPA-free and made without any harmful toxins for added peace of mind. (Amazon, $30)
Frywall
Fried chicken, bacon, french fries, oh my! Life sure is delicious for the cook who loves to fry. The only downside: splattering oil. It not only makes clean up a hassle, it can also be dangerous! 
Frywall is a soft, silicone cone that allows any home chef to fry without fear. The BPA-free cone acts as a hefty splatter guard, keeping oil from getting all over your stove top but more importantly, your skin. The design also allows steam to escape from your food, which helps achieve the perfect amount of crispiness. (Food52, $50)
Lavatools Bluetooth Thermometer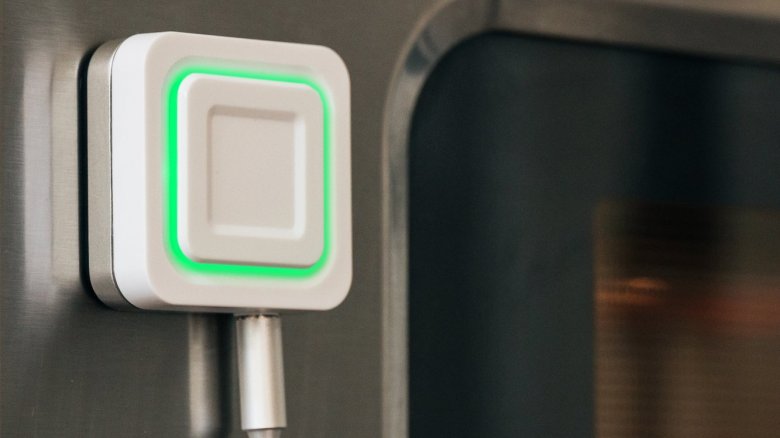 Amazon
Impress the tech-savvy baker in your life with the Lavatools Bluetooth Thermometer, ranked by Reviewed.com among the "Top 10 Smart Kitchen Gadgets That Will Help You Bake the Tastiest Treats."Not all ovens are created equal and this handy little tool will help make sure yours is at optimal temperature, even sending real-time updates to your phone.
Drop Scale
When it comes to baking, precise measurements are key. The Drop Scale helps any home baker make sure they're adding just the right amount of ingredients every time. Plus, it will walk you through recipes step by step, even offering substitutes for ingredients you might be out of. It's like having a virtual baking assistant! (Amazon, $80)
The Original EZ Salad Cutting Bowl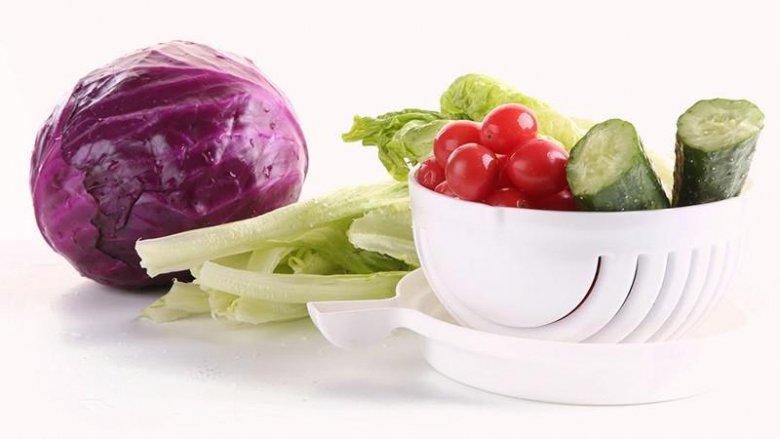 EZ Life Products
Salads are a staple for anyone trying to eat healthier. Besides being fresh, crunchy and delicious, they're a great way to pack in all your favorite healthy veggies (and the occasional fruit) into one yummy meal. The only problem: salads aren't exactly the quickest thing to put together — chopping up all those greens and individual vegetables takes planning! And the alternative of buying pre-made salad can get pricey really quickly. 
Enter the Original EZ Salad Cutting Bowl. Listed among Business Insider's "Best Kitchen Gadgets for Healthy Eating" this isn't your ordinary salad bowl. It's strategically designed to make salad prep fast and easy. Simply add your favorite salad ingredients into the bowl, then cut through the slits while rotating the bowl. No need to cut the ingredients separately. No need for a cutting board. Plus, with less chopping, you'll keep your fingers a lot safer. (EZ Life Products, $20)