Nigella Lawson's Lush, Savory Cheesecake Has Twitter Enthralled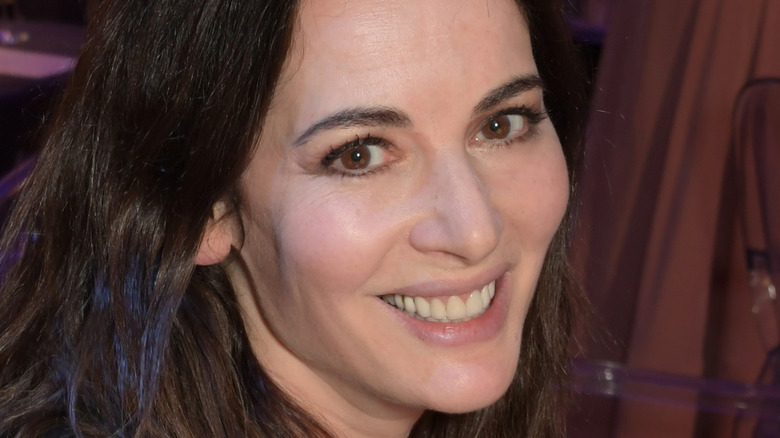 David M. Benett/Getty Images
Nigella Lawson is no stranger to flipping the culinary script. The celebrity chef and journalist isn't afraid to experiment or buck tradition in the kitchen and has even made headlines in the past for the controversial method she used in her recipe for double-buttered toast. As demonstrated on her show, "Nigella's Cook, Eat, Repeat," Lawson's technique involves a two-stage buttering approach in which she adds a second layer of butter once the first layer has settled into the toast (via YouTube). That stirred up debate on BBC radio, according to CNN. Other unexpected culinary steps taken by the TV host and author of 12 books include adding cream to carbonara, which some Twitter users jeered. Lawson has also embraced the unexpected pairing of Marmite and spaghetti.
In one of her books, "Nigella Summer," she rejected the idea of sticking to seasonal foods. She explained that "the way I cook, resists such purist strictures." So, it's no surprise that Lawson is back with a dish that turns a classic dessert on its head: savory cheesecake. Lawson recently posted her recipe for Baked Ricotta with Grilled Radicchio on Twitter, and the Twitterverse is all aflutter.
Twitter weighs in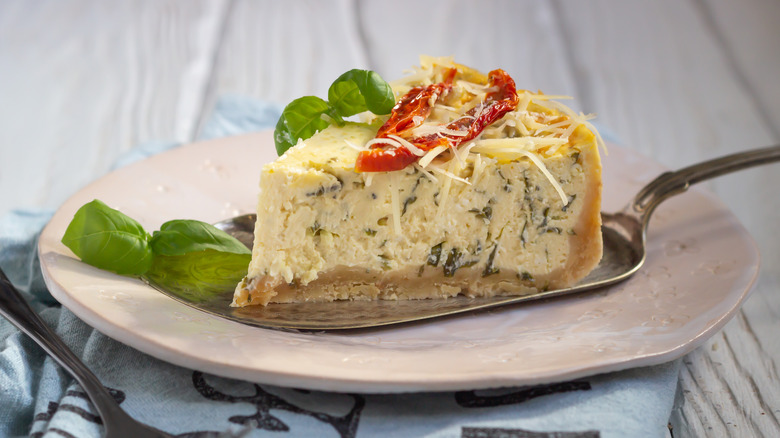 Maslova Valentina/Shutterstock
As described on Nigella.com, this cheesecake combines ricotta, eggs, lemon zest, and fresh thyme, among other ingredients. Its dance partner on the plate, sliced radicchio, gets added flavor from "herby oil" while grilling. How did fans react to the dish when Nigella Lawson presented it as her recipe of the day for August 18? "Love !! !! !!" (with six exclamation points) and "lovely" are among some of the comments you'll find on the recent Tweet. One person made a "puffier" version of Lawson's cheesecake that used more egg, comparing it to a cheat's souffle and calling it "[very] posh for a random Thursday lunch!"
Lawson's sense of adventure in the kitchen is apparently contagious. The post has sparked creativity in at least one follower who put their own spin on the dish using available ingredients in the fridge, including ricotta and goat cheese dip. The verdict? "Very tasty," read the comment from the clearly inspired fan. Keep things fresh, Lawson even chimed in with a tweet suggesting substitutions like "serving the dish instead with a tomato and basil salad."
One hungry follower with an apparent sweet tooth observed, "So we can have cheesecake for dinner AND dessert!" If you've ever thought of changing up your routine and having cake for dinner, here's your chance to live a little. Lawson's got you covered.