The Unexpected Way Starbucks Makes 75% Of Its Drink Sales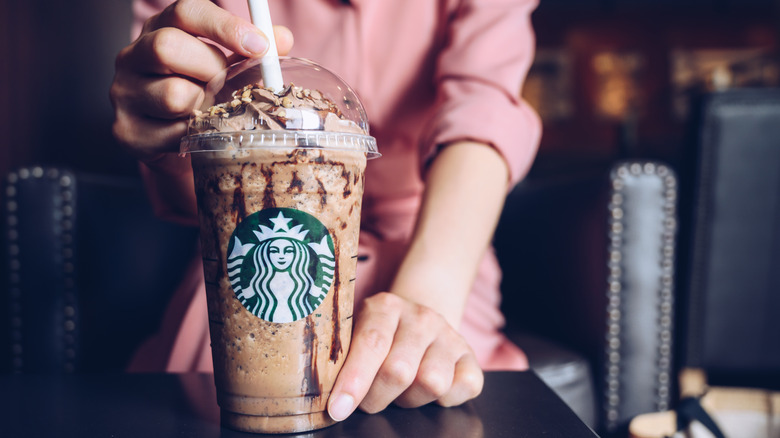 Boyloso/Shutterstock
As its name implies, loyalty programs are designed to ensure customers keep coming back. Pretty much any big-name business you can think of has some sort of loyalty program, from Chick-fil-A and Walgreens, to AMC and Target, just to name a few (via Deal News). Most of them are designed for the customer to earn points by purchasing products at an establishment in the hopes that the individual builds up points to redeem free items in the future, which creates customer loyalty. The rewards program at Starbucks is no different.
Anyone can sign up for free and accumulate stars, with one star earned per dollar spent. However, members can earn two stars per dollar spent if they use a registered gift card, or Starbucks card, that has been preloaded with money through the app (per Starbucks). At 25 stars, members can get an extra pump of syrup, shot of espresso, or dairy substitute for free, and with 50 stars, a free hot tea, hot coffee, or bakery item are available options. For 150 stars, rewards include a free breakfast sandwich, parfait, or handcrafted beverage, and at 200 stars, you can have a lunch sandwich, salad, or protein box for free. Finally, for 400 stars, members can choose between a free bag of coffee or select merchandise (via Starbucks).
In addition to generating a wealth of rewards, Starbucks' loyalty program has an unexpected effect on its drink sales as well. 
Starbucks offers tons of drink customizations that keep rewards members returning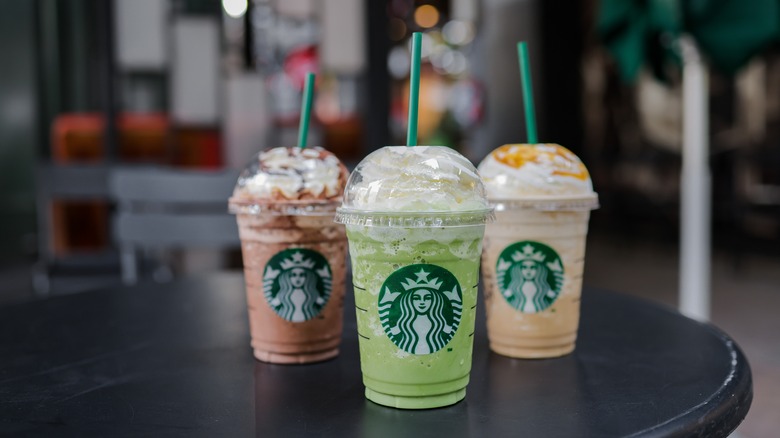 KPPWC/Shutterstock
It seems Starbucks is doing its job well when it comes to its loyalty program. As of this month, there are 27.4 million members that accounted for 53% of revenue in stores in the United States, according to the Starbucks Q3 conference call (via Seeking Alpha). "What's driving some of the increase in traffic and the strength in our business is our Rewards program," said Starbucks CEO Howard Schultz during the call. Rachel Ruggeri, Starbucks Executive Vice President and Chief Financial Officer, said that Starbucks Rewards members often spend more because of "strategic pricing, more premium beverages, and more personalization" (via Seeking Alpha).
Schultz also revealed that customizing cold beverages is the most popular customer request — so much so that 75% of Starbucks' total drink sales in the United States were cold beverages. "We have a significant competitive advantage in our ability to customize almost any beverage that our customers want with speed," Schultz said. According to HuffPost, there are at least 80,000 ways to order a drink from Starbucks. It would take you a while to try them all, but perusing a list of 52 of the best Starbucks drinks available can help you get started.