Restaurant: Impossible Fans Just Received The Best News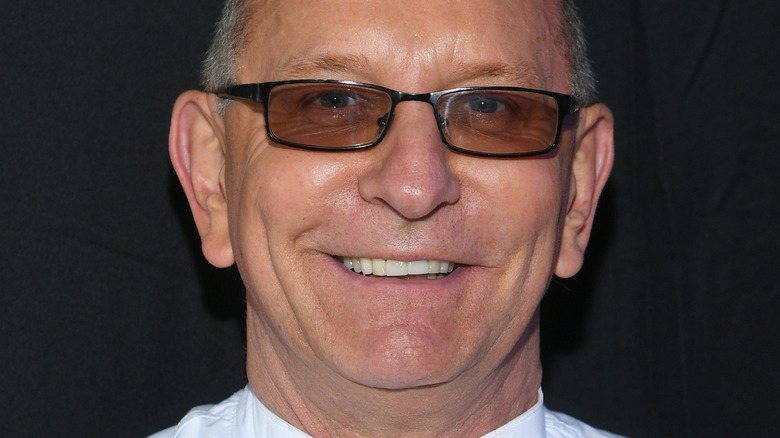 Dave Kotinsky/Getty Images
The television show "Restaurant: Impossible" has made a name for itself by tackling some of the trickiest kitchen disasters in some of the tastiest places on the map. The show's host, Robert Irvine, has rescued barbecue joints in Memphis, Tennessee, a place named by the Travel Channel as the "Barbecued Pork Capital of the World." He's changed Latin fusion restaurants in New Mexico, where Latin food is serious business. He's even gone to the South Side of Chicago to save Josephine's Cooking, which ABC News reports helped deliver meals to seniors during the COVID-19 pandemic.
Now, Irvine is heading into one of the most influential culinary locales in the United States. He's once again going down to one of the deepest parts of the south, the Bayou State of Louisiana. There he's going to be helping a BBQ diner try to stay competitive with burgers, brisket, and signature sandwiches. In the land of the po' boy, he's certainly taking a big bite out of the challenge apple to test his mettle.
Hopefully, this will be a return to form for "Restaurant: Impossible" which was severely affected by COVID and has had to make numerous alterations to stay afloat.
New Restaurant: Impossible has fans full of exclamation points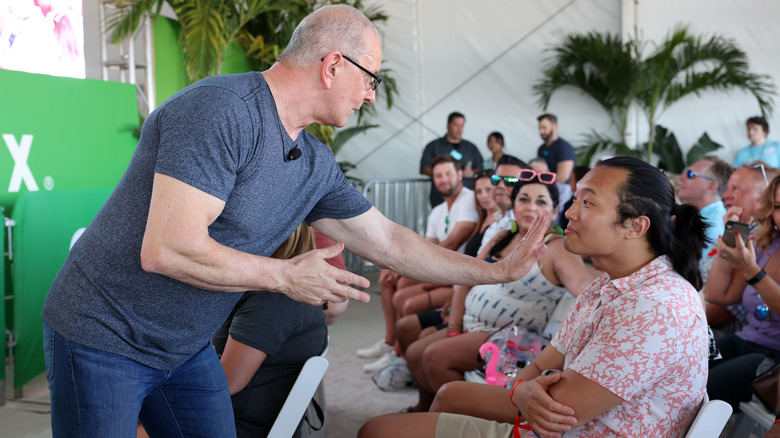 Alexander Tamargo/Getty Images
It was on Twitter that Robert Irvine announced that he'd be in Baton Rouge on September 12th and 13th, 2022, and offered fans a chance to be a part of the show. The major excitement surrounding this announcement is due to fear of cancellation of "Restaurant: Impossible," which has been thrown off Food Network before. Back in 2016, the show was killed, so said Irvine on Twitter.
Instead of being canceled completely, "Restaurant: Impossible" ended up taking a three-year hiatus, according to Food Network Gossip. It came back in 2019 Irvine's CW talk show "The Robert Irvine Show" was shut down in 2018. Since its comeback, fans have been concerned about whether or not "Restaurant: Impossible" would survive. Naturally, they were excited to see that Irvine would be back in restaurants.
"Yay! More episodes means there will definitely be a new season! I'm so happy to read this!" said one enthusiastic fan in reply to Irvine. Another was more confident about the show's return because they had a little behind-the-scenes information. "I knew there was going to be another season. They remade a restaurant here in Michigan and that episode hasn't aired yet," they said.
For anyone hoping to join in the fun of restaurant rescue, more date and location announcements for "Restaurant: Impossible" are expected. So, be on the lookout.