Martha Stewart's Meal Photo Has Instagram Cackling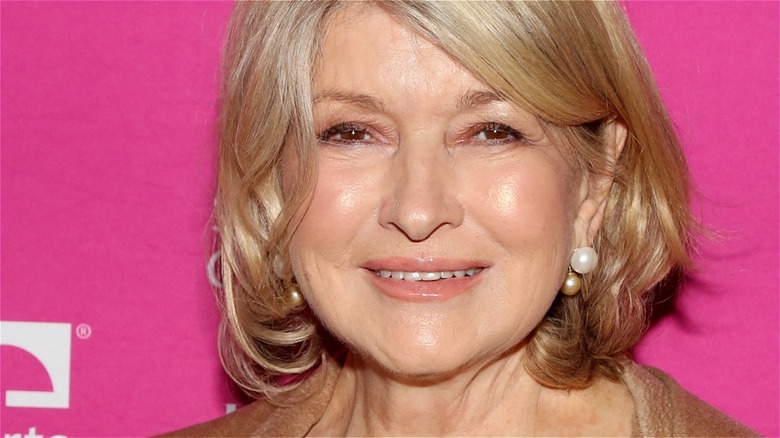 Bruce Glikas/Getty
The majority of picky eaters fall within the five and younger crowd. According to Cater Tots, younger kids tend to gravitate towards peanut butter and jelly sandwiches, macaroni and cheese, pizza, hamburgers, and hot dogs. When it comes to foods such as fish, Brussels sprouts, broccoli, eggs, tomatoes, avocados, and mushrooms? Well, let's just say you couldn't pay most kids to try meals with these ingredients (via Easy Family Recipes).
As it turns out, there's a reason that children tend to be picky eaters. According to Harvard Health Publishing, almost every child is fussy about food during their childhood at one given time, because it is how, "they assert their independence." That said, it is also up to parents to help encourage more adventurous eating. Oftentimes, picky eaters do not grow out of this potentially negative behavior unless they are encouraged to do so.
Every parent has a different stance on what foods children should be eating. For instance, Martha Stewart has her own thoughts on "kid-friendly" meals for fussy pint-sized eaters. In a recent Instagram post, the lifestyle guru revealed the type of meal that she would feed kids, and her followers couldn't get enough of it.
Martha Stewart's grandchildren do not shy away from strange foods
In a recent Instagram post, Martha Stewart gave her followers some insight into a summer trip to Maine. The 81-year-old TV personality wrote, "Left the kids in Maine. This is what they are having for dinner! Homemade waffle potato chips! [Black Diamond Caviar] osetra. Veuve cliquot champagne. I had cranberry juice on [Jet Blue] from Orlando." People in the comment section expressed envy for the evening meal served to "the kids." One person pleaded, "Martha please adopt me," while another wrote, "I would like to be one of the kids please!"
Stewart followed up the post with another Instagram photo of more food that the "kids" enjoyed that evening. She revealed that her grandchildren also dined on tofu burgers with coleslaw and yellow watermelon for dessert. "Grandkids are 10 and 11 they have excellent taste buds."
Many people questioned whether "the kids" actually eat caviar. In an interview with Insider, the Jersey City-native revealed that her grandchildren are big fish eaters and particularly enjoy caviar and oysters. "They do not turn anything away ... I took them on a safari to Africa, they ate ostrich. They ate all kinds of strange things." As for the lifestyle expert's personal diet? This is what Martha Stewart really eats.