The Pioneer Woman's Fresh Twist On Charcuterie Boards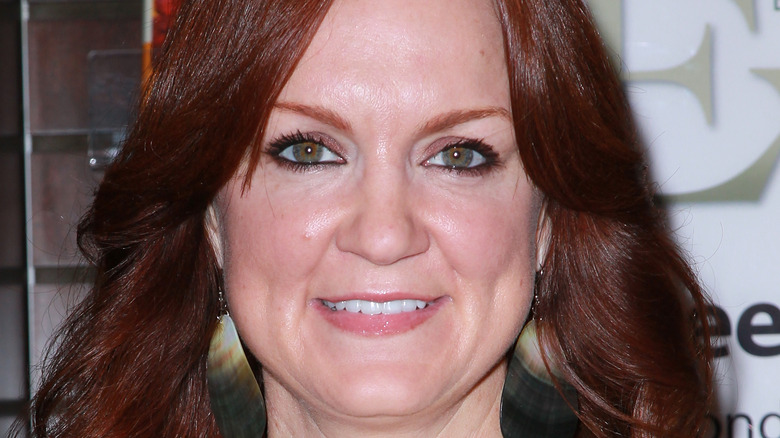 David Livingston/Getty
If you haven't been crafting your own homemade charcuterie boards, then you are late to this food trend. These beautiful displays of meat and cheese have become all the rage over the last few years, and there's no sign of this fad slowing down anytime soon. The real reason charcuterie boards are so popular? People have speculated about what triggered this phenomenon, but one theory is that food art is the only thing better than food (via Buzz Feed). Millennials and Gen-Z love capturing the tasteful elegance of these boards and posting them on the #gram, along with other forms of social media.
Charcuterie can be directly translated to the culinary skill of preparing meat dishes such as terrines, galantines, ballotins, pâtés, confit, bacon, salami, and ham (via The Organic Kitchen). But nowadays? Charcuterie can be almost anything and everything served on a board, whether you want to whip up a dessert board or a breakfast board. When predicting the trends for 2022, the charcuterie board of directors at Aldi named melted cheese boards, wellness boards, and French fry boards as some of the fads to watch out for (via EatingWell). Meanwhile, the Pioneer Woman has released her own contribution to the charcuterie board verse, and it's perfect for salad lovers (via Food Network).
Ree Drummond knows a thing or two about charcuterie boards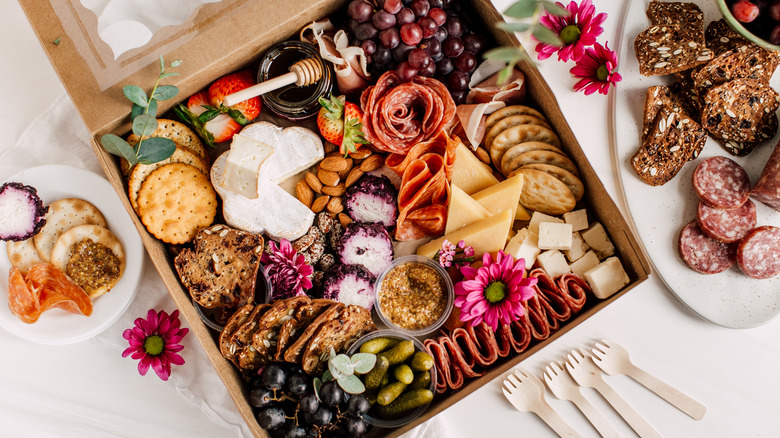 Kathryn Moran/Shutterstock
Have you ever wanted to try a charcuterie board salad? Well, Ree Drummond is one step ahead of you. The Pioneer Woman has debuted a recipe called the Pub Salad Board with Creamy Tarragon Dressing, and it strikes the perfect balance between a slice of meat and cheese board and a salad (via Food Network).
For the charcuterie board component of the dish, the Oklahoma native includes sliced prosciutto, Irish cheddar, sliced beets, green beans, cherry tomatoes, cucumber, and hard-boiled eggs. Then, with some butter lettuce, Drummond drizzles the creamy tarragon dressing on, including ingredients such as mayonnaise, sour cream, capers, dill, and garlic, among other things.
Drummond also has some words of wisdom about how to build the perfect charcuterie board. The TV personality recommends getting creative with how you slice your meats and cheeses. But if you don't know how to create an elegant salami rose, fear not! Drummond shares that "small cubes of cheese will contrast well with triangles of another type," whereas "hard meats like salami are best served thinly sliced for easy chewing" (via The Pioneer Woman). The mother-of-five is also a big proponent of fruit and vegetables on charcuterie boards to "add touches of freshness." Some of Drummond's go-to charcuterie board produce include grapes, apples, berries, and bright herbs.