Which Fast Food Restaurant Has The Best Dipping Sauce? Here's What Mashed Fans Say - Exclusive Survey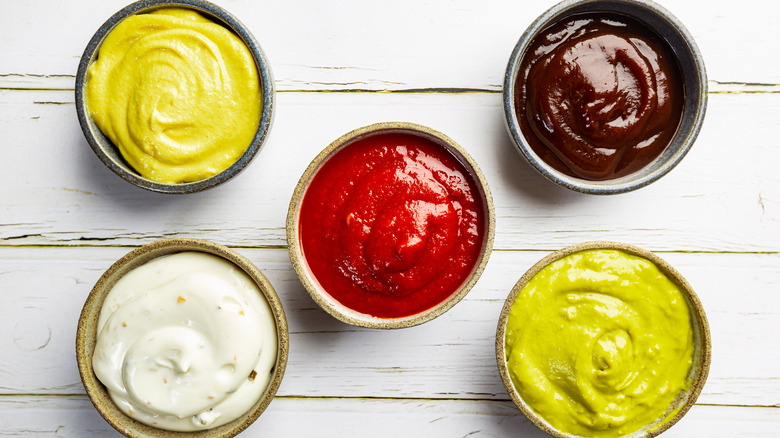 Goskova Tatiana/Shutterstock
Any Mashed reader knows that a dipping sauce selection can really make or break a fast food experience. People these days love to dip nearly everything in some type of sauce or dressing, such as a carrot stick or piece of pizza with ranch. For some, the sauce serves to enhance the flavor of the food, and for others, the dip acts as a mask for harsh flavors, like butter spread onto a radish.
Although condiments like mustard and ketchup are also commonly used as drizzly toppings, they are nonetheless beloved for their dip-friendly qualities. In fact, mustard, a favorite pretzel dip, has been around since the Romans used it in the 4th century, according to Alimentarium. Cocktail sauce is a highly popular option for seafood lovers, especially when shrimp is on the menu, and ketchup, of course, is just about everyone's favorite fry dipping sauce.
Naturally, many fast food restaurants have built on the foundation of these culinary staples and made their dipping sauces unquestionably unique. People unsurprisingly have strong opinions about which eatery's dipping sauce selection is superior, and there was one clear standout in a survey conducted by Mashed.
Chick-fil-A boasts customers' favorite fast food dipping sauces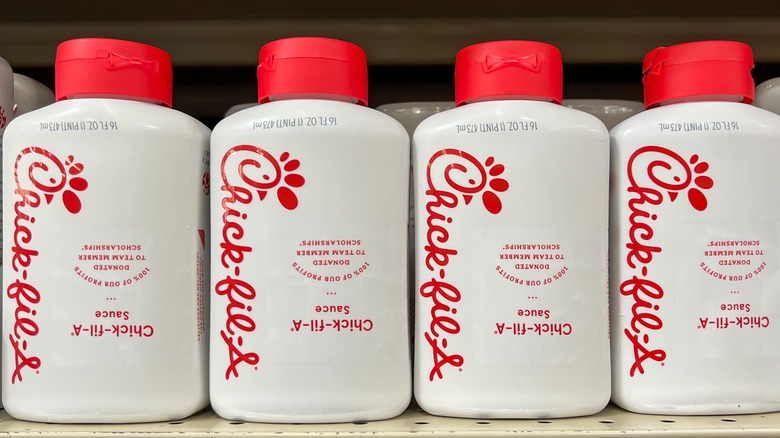 JHVEPhoto/Shutterstock
Atlanta-based chicken purveyor Chick-fil-A dominated Mashed's survey, with nearly half of the 599 respondents, or 43.41%, voting for the chain. This is not terribly surprising, as the joint is known for its impressively wide sauce selection, which includes Polynesian, honey mustard, garden herb ranch, zesty buffalo, barbeque, and sriracha sauce, among others. The breakout star of recent years, however, has been its namesake Chick-fil-A sauce, which is described by the chain as a "classic dipping sauce with notes of honey mustard and a smoky tang." This particular sauce is so popular that it is now sold in larger sizes in stores, as well as grocery chains.
One other fast food chain gave Chick-fil-A a respectable run for its money. McDonald's netted 28.38% of the vote for the best sauce options, perhaps for its unique Big Mac and sweet and sour sauces. Wendy's came in third place (9.52%), followed by a very close race between Taco Bell (6.84%), Burger King (6.34%), and Arby's (5.51%) for last place. One thing's for sure: Whichever chain you visit, there's no shortage of condiments in which to dip your sandwiches, chicken strips, and fries with gusto.