Why Costco Once Had Beef With A Jewelry Company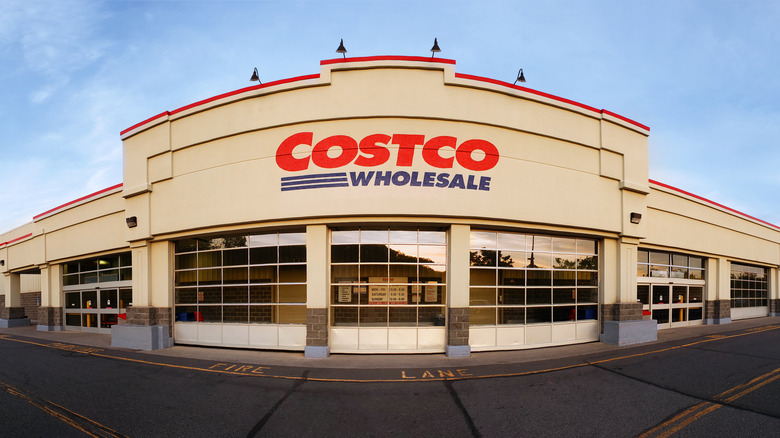 Mihai_Andritoiu/Shutterstock
Over the years, a number of major brand names have reportedly been caught engaging in unethical business practices, whether it was not paying employees proper wages or making misleading claims about certain products. One such example was when Coca-Cola, maker of Powerade, claimed their sports drink was a better, more complete drink than Gatorade, prompting PepsiCo — the parent company of Gatorade — to file a lawsuit against this advertising (per Reuters). Another instance occurred when Ferrero, the company that makes Nutella, was sued for allegedly promoting the popular hazelnut spread as healthy under false pretenses (via NPR).
Wholesale retailer Costco is no stranger to having run into its fair share of issues over the years as well. For example, Costco's egg supplier, Hillandale Farms, was investigated by the Humane Society of the United States, which had hidden camera video footage of chickens living in small cages and "deplorable conditions" (via ABC News). According to The Guardian, Costco and one of its seafood suppliers, CP Foods, were sued for selling shrimp that were the result of alleged slave labor in Thailand. Yet, it was another surprising Costco decision that went wrong, which ended up costing the company a bit of money, and it dealt entirely with jewelry.
Tiffany & Co. sued Costco for alleged trademark infringement and selling counterfeit items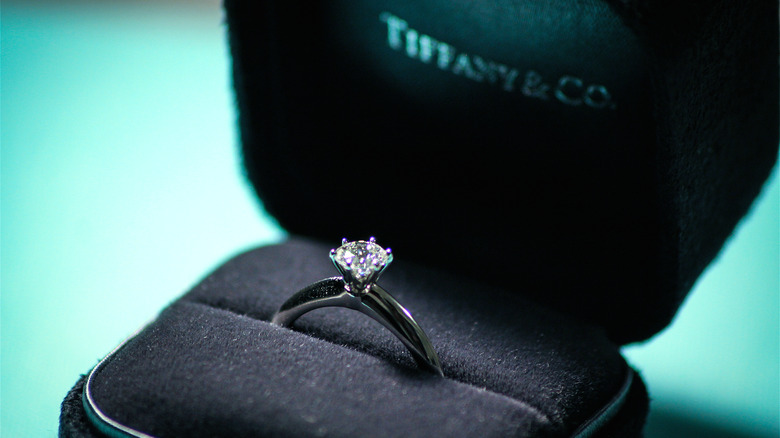 KyleFung91/Shutterstock
On February 14, 2013, jewelry company Tiffany & Co. filed a lawsuit against Costco for allegedly selling an engagement ring and unjustly using the jewelry company's name to describe the ring (via New York Post). Tiffany & Co. claims to have created the "standard for the engagement ring as we know it today," which is a stone, most often a diamond, set in a six-prong design. Of course, there are other ring settings and styles, but the jewelry company takes credit for this specific one. Tiffany & Co. sued Costco on the grounds of selling counterfeit items and trademark infringement (per Reuters).
According to Tiffany & Co.'s website, the classic engagement ring style with a one-carat diamond and platinum band is $14,000, as of August 2022. A comparable ring, with a similar band and diamond size, cut, clarity, and color, at Costco retails for $5,999.99. It's easy to see why approximately 3,349 customers purchased rings described as "Tiffany" from Costco, thinking they were getting a steal of a deal for Valentine's Day.
Per National Jeweler, Costco claimed that "Tiffany" was understood to be a general term for describing the six-prong setting. After a lengthy legal battle, the two companies agreed to a settlement, with terms undisclosed. This dispute may have finally come to an end, but there are a few more secrets that Costco doesn't want you to know.