Anthony Bourdain's Assistant Shared Sweet Anecdotes About The Late Chef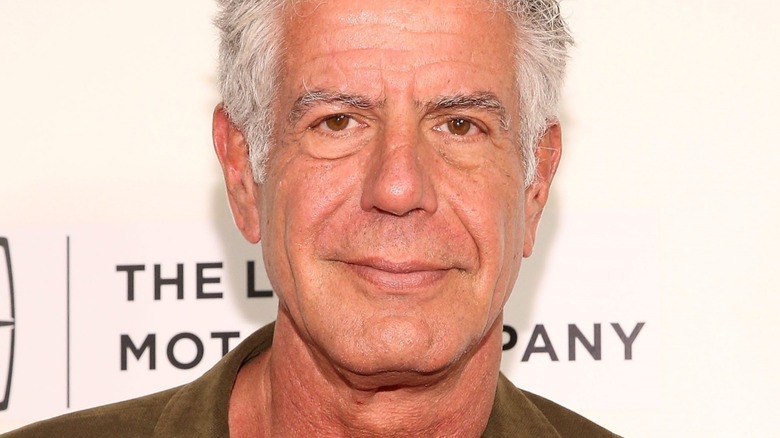 Robin Marchant/Getty
Most people who know Anthony Bourdain also know his assistant Laurie Woolever — though Bourdain referred to her as his "lieutenant" rather than assistant. The New York native worked with Bourdain for about 10 years, traveling with him to find the most intriguing cuisines around the world and helping him along his journey from gifted chef to accomplished writer and relatable TV host. Though Bourdain passed away in 2018, his legacy lives through people like Woolever.
Woolever started out with Bourdain as an editor of his book, "Anthony Bourdain's Les Halles Cookbook," but as a new mom at 35 years old, she became his assistant in 2009 after she reached out to him about part-time work opportunities (via Condé Nast Traveler). Both at his side and after his passing, she co-authored some of his books, including "Appetites: A Cookbook" and "World Travel: An Irreverent Guide," and collaborated on many of his projects. Being with Bourdain both in front of the cameras and away from them, Woolever got to know both the "No Reservations" star's professional side and after-hours side, when all he wanted was some KFC or a drink from a vending machine.
Bourdain didn't always crave remarkable food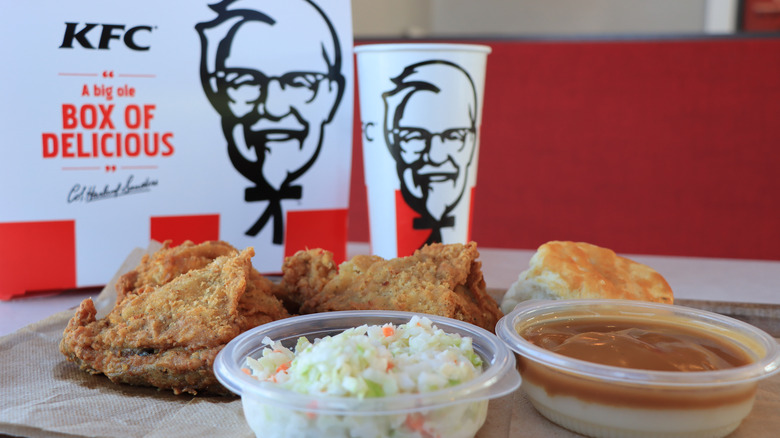 Deutschlandreform/Shutterstock
In a 2021 Food & Wine piece, Woolever reflected on "what it was like to eat with Anthony Bourdain." She described how it wasn't always about feasting on extravagant dishes, but about the memories that surrounded the food. According to Woolever, Bourdain was a mix of two tastes: a chef who requested Dungeness crab, caviar, and Champagne for a meal on a private plane, as well as a guy who was perfectly happy eating not-so-authentic, "almost certainly mass-produced" Jamaican beef patties at a horse racetrack in Woolever's native Queens.
Though Bourdain was known for eating to the extremes on television, he would also "delight in the simplest things," Woolever explained. In an interview with Condé Nast Traveler, Woolever said that Bourdain would unwind from work by vacationing with his family in Florida, ordering room service cheeseburgers and watching TV — no shame. Nigella Lawson shared similar memories about Bourdain, describing his two sides ("extraordinarily measured" and "manically obsessive") and recalling his tendency to order burgers from In-N-Out while they shot a TV show together. 
Woolever had a front-row seat to Bourdain's culinary adventures, eating with him in every fascinating corner of the world, but she often thinks about the time he ordered KFC for his exhausted film crew in Sri Lanka. As they ate fast food at their hotel, Bourdain "looked relaxed, happy, and pleased to be feeding and entertaining his friends. This, too, was what it was like to eat and travel with Tony," she wrote.