The Truth About Will From Great British Bake Off Season 13
The 13th season of "The Great British Bake Off" will be dropping soon, something that fans have been patiently waiting for since season 12 ended last year. The show follows contestants through 10 hour-long episodes as they demonstrate their baking skills for a grand prize of ... well, not much. "Everyone is so surprised and thinks there must be some secret cash, but all we really get is a bunch of flowers and a cake stand," former contestant Martha Collison said (via The Sun). Still, she believes it's worth it due to the reputation you gain in Britain.
As the premiere date gets closer, it's not a bad idea to familiarize yourself with the cast. The show has two judges: Paul Hollywood and Prue Leith, according to GBBO's website. Hollywood is known for his extensive bread baking knowledge, even publishing a book titled "100 Great Breads in Ten Countries." Leith has worn many hats, from restaurateur to television cook, to food writer, and more. Another person you should know is a contestant named Will. A passionate baker from Bristol, Will is likely to give it his all this season.
Will used to create jam tarts from trimmings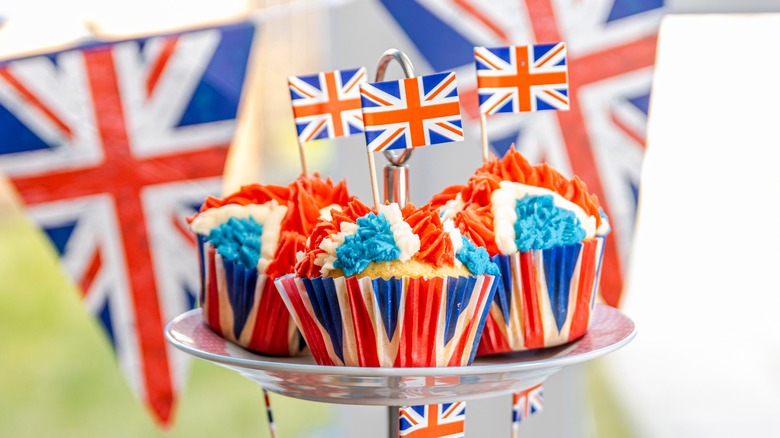 Traceyaphotos2/Shutterstock
According to Digital Spy, Will fell in love with cooking at 2 years old, when he started making jam tarts out of the trimmings of pastries his mom would give him. Though he grew up with two siblings just outside of Bristol, he now resides in London with a family of his own. Will is married with three children as well as a furry feline friend named Tiggy. Outside of cooking, he loves carpentry, and per Netflix Life, he was also the director of a London-based charity. In particular, the home baker loves to incorporate three things into his recipes — yeast, salted caramel, and paprika (though not in the same dish).
Upon posting about Will on Facebook, people in the "Great British Bake Off" page's comment section seemed to like him based on his bio. Comments included "This man is giving me good vibes," and "I think he might be my fave." One user wrote "Bristol boy!" likely to express their excitement about Will's hometown. Is Will going to live up to his newfound fan base's hype? You'll need to tune in to find out.