Cat Cora's Tribute To The Queen Is A Tearshedder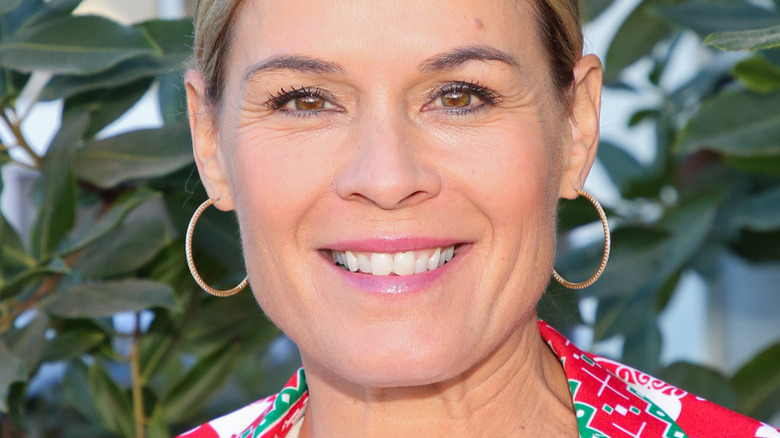 Paul Archuleta/Getty Images
At 96-years-old, Queen Elizabeth II died at Scotland's Balmoral Castle on Sept. 8, per NBC News. The queen's reign spanned seven decades and saw 14 United States presidents. Current President Joe Biden made a statement in the hours following her death, saying in a press release, "Her Majesty Queen Elizabeth II was more than a monarch. She defined an era ... Queen Elizabeth II was a stateswoman of unmatched dignity and constancy who deepened the bedrock Alliance between the United Kingdom and the United States. She helped make our relationship special." The statement went on for many more paragraphs as Biden recalled his relationship with the queen.
With a loss this monumental, many celebrities and public figures have rushed to make their statements. And chef Cat Cora, who has opened more than 18 restaurants throughout her career (per her website), weighed in on the news in a tweet on September 8.
The internet applauded the queen's toughness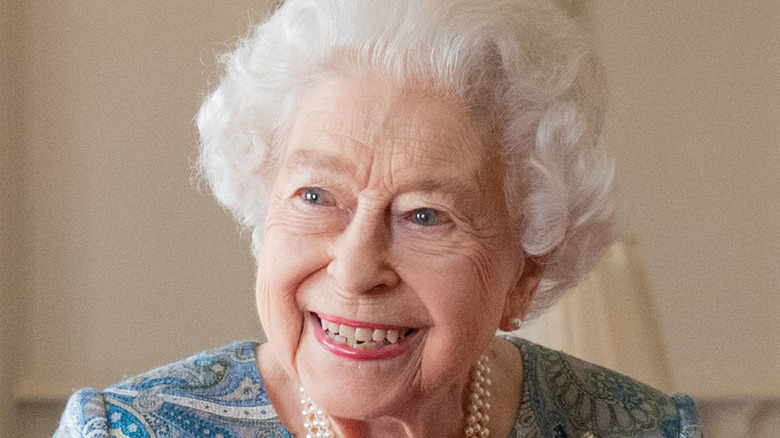 Wpa Pool/Getty Images
After news broke about Queen Elizabeth II's death, Cat Cora, the first female winner of Food Network's "Iron Chef," outlined her thoughts in a Twitter post. "Today the world says goodbye to Her Majesty, #QueenElizabeth II," she began. "Her brilliance as a leader in the U.K. and the world was truly inspiring. My heart is with all the members of the Royal family today. Rest in peace Your Majesty, God Save The Queen." The post also included two side-by-side photos: one of the queen when she was visibly younger and another more recent image. Cora posted the same message to Instagram, where many comments came in.
"May she rest in peace. My condolences to her family and friends," a mourning Instagram user wrote. "She was a majestic soul ... forever in our hearts she will be," said another comment. One commenter claimed he has a friend in the Royal Army who described the queen as "tough," though in a respectful way. "In her 80s she could comfortably operate a machine gun," the comment read. 
The outpour of support from the internet, so it seems, will continue for quite some time.