Chipotle Is Putting An End To A Viral $3 Burrito Hack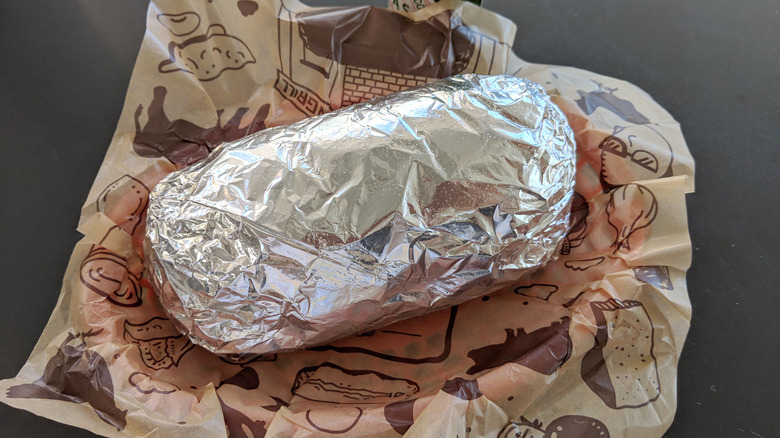 Eric Broder Van Dyke/Shutterstock
Die-hard fans of fast food and casual dining restaurants know that sometimes a little creativity is all it takes to get a version of your favorite items at a lower price. The term "hack" was coined to describe the trend mentioned earlier. In the age of social media, videos sharing those restaurant hacks are plentiful across different platforms.
In this Tik Tok, user Trip Of A Lifestyle explains how it is cheaper to buy two three-piece French toast sticks from Burger King as opposed to buying one order of 5-sticks. On Instagram, the same person shares another hack that breaks down how to get two hamburgers at Denny's for way less than buying two outright. However, as the age-old adage says, all good things must come to an end. While some brands, such as McDonald's, might allow and even promote hacks, sometimes a hack can become disruptive to their business model, and the company will stop the loophole (via Insider). The latest example of this is Chipotle's $3 burrito hack.
Too much of a good thing?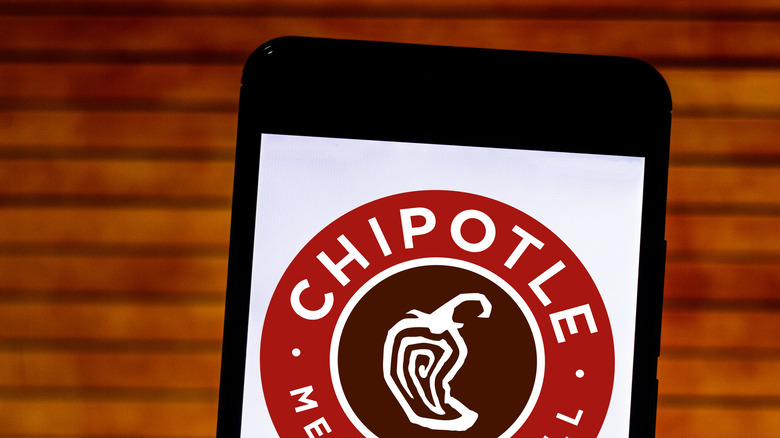 rafapress/Shutterstock
After a viral Tik Tok showed Chipotle fans how to order a chipotle burrito for only $3 on the Chipotle app. The hack entailed ordering one taco and requesting burrito ingredients as sides. For just $3.35, the TikToker could build a burrito. Considering Chipotle dominates the fast-casual Mexican food market (via Restaurant Dive), it should be no surprise that fans were eager to take advantage of this new hack. Even so, not all the responses were positive. One user wrote, "This not even worth it and such a pain on the workers don't do this pls." Others predicted that Chipotle would "gonna change the app settings after this" or "start charging" for the hack requests.
However, after a disruptive increase in demand, Chipotle released a message informing customers that it was making moves to prevent the hack. In a statement to Insider, Chipotle's chief corporate affairs officer, Laurie Schalow, advised that the Chipotle app would no longer allow users to order a single taco. When explaining the rationale behind the decision, she stated, "While we have long embraced customizations and even released our own hack menu, the current social media trend is resulting in a poor experience for our food, our employees, and our customers waiting for orders."