The Secretive Way Whole Foods Makes Every Store Different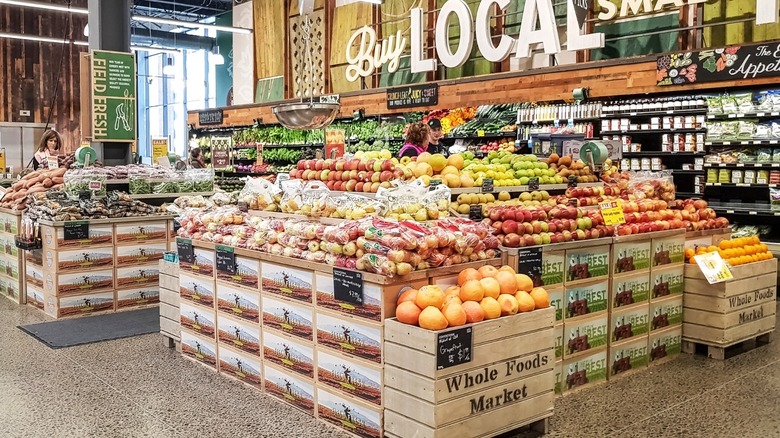 Alastair Wallace/Shutterstock
If you shop at stores like Whole Foods, Aldi, and Trader Joe's, you know that each shopping trip is unique. Not only do products vary from season to season and even week to week, but they can also vary widely depending on location. Of course, all this goes into making it a fun and thrilling experience, almost a treasure hunt of sorts.
For Whole Foods, in particular, a large part of this constant product turnover has to do with the company's acquisition by Amazon in 2017. According to CNBC, the acquisition led to many changes, including the rebranding of Whole Foods' private labels (via Grocery Drive).
However, to tie the Amazon acquisition back to the Whole Foods experience, another big change has to do with making each store unique to its location. Sure, this makes each Whole Foods store a completely different experience for shoppers -– even in California, which has the most Whole Foods locations –- but there's actually a very intentional process behind this strategy.
Whole Foods employs new-product foragers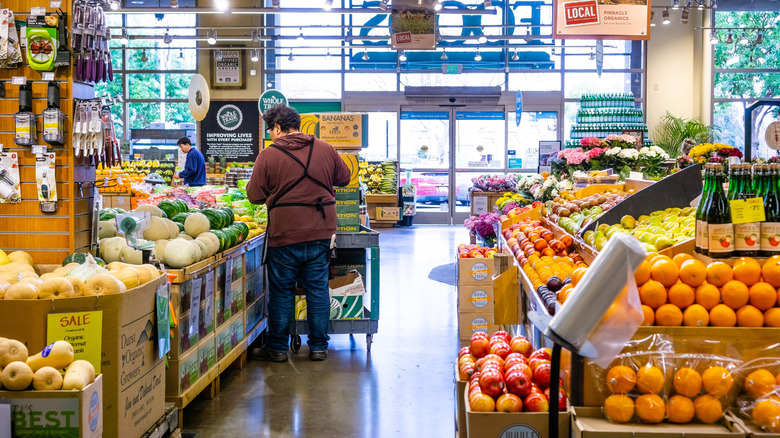 Sundry Photography/Shutterstock
Can't quite put a finger on what makes one Whole Foods location different from the next? Well, here it is: Each region employs foragers, who, according to CNBC, find small local brands to include in the stores. In the same way that Amazon can predict and recommend products you might like, so can Whole Foods.
For instance, Whole Foods California offers brands like Durst Organic Growers and Full Belly Farm, while Whole Foods Florida includes brands like Saltwater Brewery and Adams Ranch. At Whole Foods Massachusetts, on the other hand, you can find brands like Cape Cod Select and Cotuit Oyster Company. On a more local level, software developer Guru Hariharan notes to CNBC, "Going into a Cupertino store is a very different experience, versus walking into a Los Altos or Los Gatos store in the same Northern California region." Fun, right?
Of course, this plays into the grocery chain's pricing and how affordable Whole Foods' products are. Organic products and products from small businesses tend to be more expensive, but fortunately, the acquisition by Amazon seems to have lessened the price difference. You could say it's never been easier to shop and support your local brands.