Chick-Fil-A Is Finally Bringing Back A Fan-Favorite Sandwich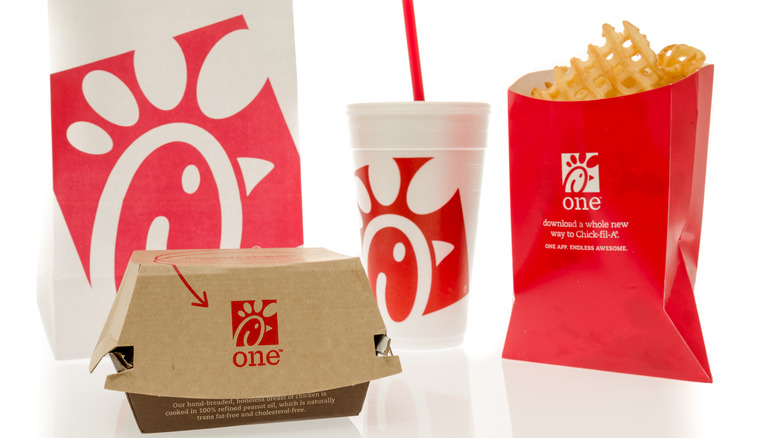 Keith Homan/Shutterstock
When it comes to fast-food restaurants, you're either a person who gets the same thing every time or someone who tries something new and takes advantage of temporary offers. If you are the latter, you like to live life on the edge and explore your options. But when it comes to limited-time items, we can get attached just to get our hearts broken when the item goes away. You sometimes then try copycat recipes to make at home in hopes of reliving the experience.
Just look at some of the discontinued Chick-fil-A items we desperately miss. The Chicken Salad sandwich went away in 2017 to make space "for new tastes and fresh flavors on the menu" (via Today). And the short-lived Chicken Quesadilla ended up on the long list of discontinued items because it "took too long to cook," according to The Chicken Wire.
However, sometimes fans get lucky, and places like Chick-fil-A bring back old items that have disappeared from the menu. Whether it's for seasonal reasons or just because the customers love it so much, some limited-time-only items get released more than once. And for those who like to spice up their sandwiches, Chick-fil-A is bringing back a discontinued fan-favorite item that will add some extra warmth to the fall season.
The Grilled Spicy Deluxe is back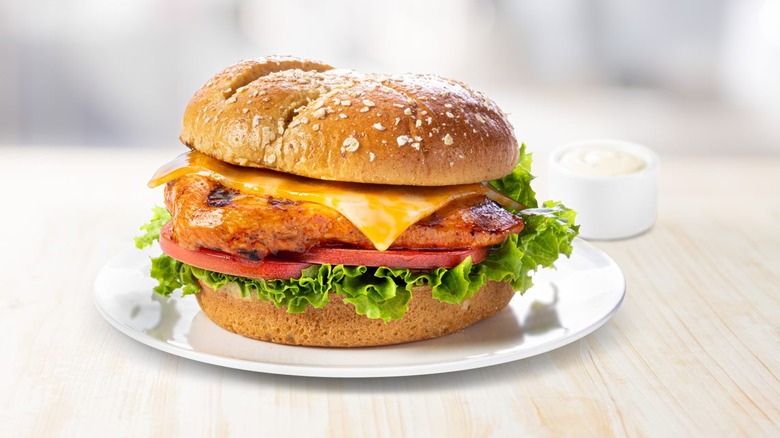 Chick-fil-A
The Grilled Spicy Deluxe Sandwich is returning to the menu for a limited time starting September 12. This specialty sandwich will be available at all Chick-fil-A locations across the U.S. "while supplies last," according to a company press release. The sandwich was initially released in select locations a few years back and then offered nationwide in 2021. The returning sandwich comes with a familiar spicy marinade – the one used in the Spicy Chicken Sandwich. It also has a limited-time cilantro lime sauce, Colby-Jack cheese, and a multigrain brioche bun.
This return comes after many have protested the discontinuation of the sandwich. There was even a Chang.org petition to stop the sandwich from leaving. Reddit users also praised the sandwich for its flavor and spiciness. One Redditor called it "easily the best sandwich on the menu" and wrote in a later comment that the "spicy grilled was legit spicy. Not the casual American spicy, it brought the real heat (all the ones I had anyway)." In addition to bringing back the Grilled Spicy Deluxe Sandwich, Chick-fil-A is looking to spice up fall in a sweeter way with its brand-new Autumn Spice milkshake with vanilla ice cream with cinnamon and brown sugar.