The Thanksgiving Hack Marcus Samuelsson Swears By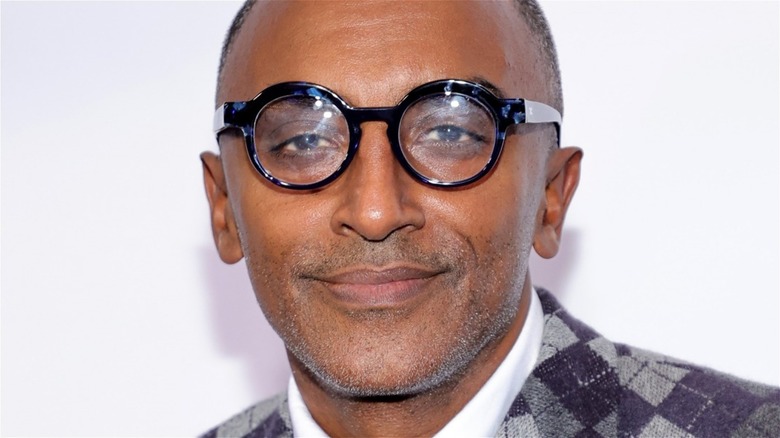 Theo Wargo/Getty
When it comes to food for Thanksgiving dinner, it's all about abundance and decadence. It's when the cooks in any family show off their skills in the kitchen, whipping up endless side dishes to accompany the star of the show, which in most cases is a perfectly golden-brown roasted turkey. 
For some, the side dishes are the best part of the meal. And one food that often gets a spot on the Thanksgiving table is the sweet potato. Something about the vegetable's vibrant orange interior is quintessentially autumnal, and it adds a burst of color to any Thanksgiving spread.
Sweet potatoes are endlessly versatile — you can mash them, steam them, roast them, or fry them. However, for Thanksgiving, one of the most common preparation styles is to assemble them in a sweet potato casserole, where the potatoes are mashed, flavored with brown sugar and cinnamon, and topped with marshmallows, pecans, or whatever your family's recipe favors. Zippia even flagged sweet potato casserole as the most popular Thanksgiving side dish in Florida and Tennessee, specifically.
But if you've never been a fan of sweet potato casserole or are simply looking to switch up your sweet potato side for this year's festivities, you may want to check out a tip from chef Marcus Samuelsson involving the Thanksgiving favorite.
Swap out sweet for savory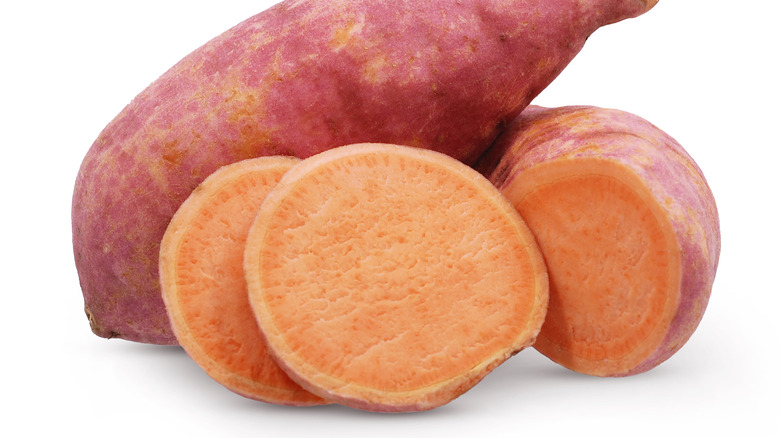 anny ta/Shutterstock
Today asked several well-known chefs for their best Thanksgiving cooking hacks, and Marcus Samuelsson had a simple suggestion for sweet potato lovers to consider. If you find the standard sweet potato casserole a little bit too sweet, take the dish in a savory direction instead, he suggests. 
Samuelsson recommends using savory spices, such as garlic and chili powder, rather than the standard brown sugar and cinnamon, which will give you a much different take on a sweet potato casserole. Those are just the two specific spices he suggested, but there's a huge variety you could use — play around with the combination that your tastebuds find most satisfying. Sweet potatoes are inherently a bit on the sweeter side, so adding something with a bit of heat, such as chili powder, may be just the perfect balance. 
Because most of the sweetness comes from the sugar mixed in, as well as any sweet toppings, such as marshmallows, you can still bake the sweet potatoes in a casserole style and use nuts for a bit of texture if desired.