The Disturbing Reason HelloFresh Is Linked To A Health Alert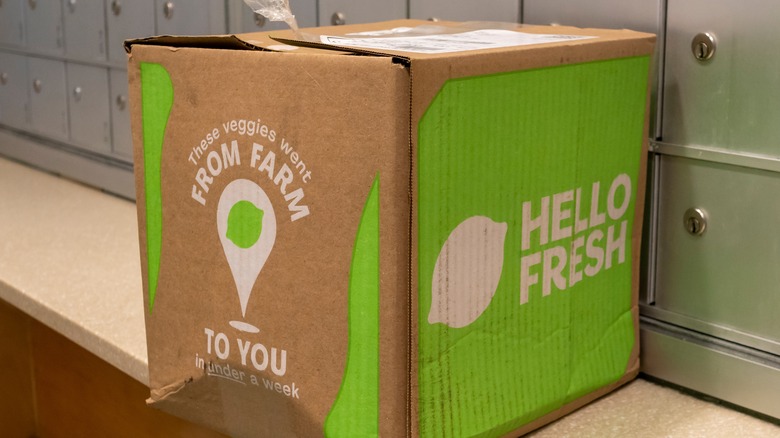 rblfmr/Shutterstock
Popular meal kit service HelloFresh is but the latest company to be linked to food contamination fears. Sadly, this isn't the company's first foray into food-related safety issues — a voluntary recall was enacted in 2021 due to the risk of salmonella bacteria in onions, per the FDA.
HelloFresh is far from the only food provider that's had a rough go of it recently, however. Fellow meal kit service Daily Harvest recently distributed a product that caused hundreds of reports of gastrointestinal upset, liver damage, and at least 113 hospitalizations, according to the Los Angeles Times. This uber-upsetting example has brought to light the fact that many such meal kit services are not "required to register with the FDA." Nor do they actually have to follow FDA-mandated safety protocols to limit foodborne illness risk.
For their part, HelloFresh facilities are "SQF (Safe Quality Food) certified," which the company website describes as "the highest level of food safety certification." That said, anyone who opened a box of HelloFresh food in the recent past definitely needs to pay attention to the details of the company's most recent voluntary food alert.
All the details on the HelloFresh alert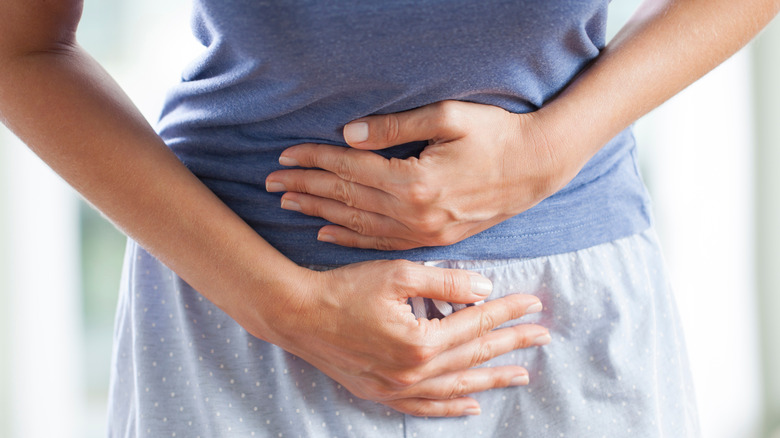 Ahmet Misirligul/Shutterstock
Anyone who received a HelloFresh shipment between July 2 and July 21, 2022 may have contaminated beef on site. Per the alert by the Food Safety and Inspection Service (FSIS), there was no need for a full-scale recall, "because the products are no longer available for purchase." So while the FSIS and HelloFresh aren't worried about people buying affected beef from store shelves, it's possible that consumers who received the kits could have frozen some for use at a later date.
The beef shipments in question are linked to possible E. coli illness, which can cause diarrhea, stomach cramping, fever, and vomiting, according to the Mayo Clinic. In some people, the illness is pretty mild, but it can be life-threatening and lead to long-term complications.
Affected beef products were shipped in 10-ounce, plastic vacuum-packed packages. They are labeled "GROUND BEEF 85% LEAN/15% FAT." Codes that appear on the packaging are "EST#46841 L5 22 155" on the side of the packaging and/or "EST#46841 L1 22 155" elsewhere. They also say "EST.46841" inside the "USDA mark of inspection." Anyone in possession of such ground beef should throw the product away and contact HelloFresh by email or live chat.