The Shocking Reason Chipotle Just Settled With New Jersey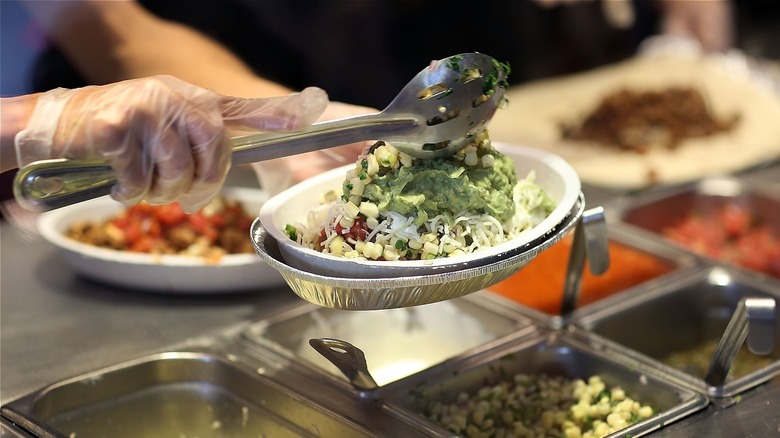 Joe Raedle/Getty
Chipotle recently put an end to a viral $3 burrito hack and it's not the only thing the restaurant chain says it's working to terminate. Skating child labor laws in the Garden State is also at the top of that list.
ScrapeHero says there are over 3,000 Chipotle locations across the United States and some of them outside New Jersey have ran into issues over their relationships with their employees in the past. For example in 2019, New York City Mayor Bill de Blasio accused locations in the city of violating an ordinance that requires them to provide employees with regular schedules (per Nation's Restaurant News). In 2018, multiple Chipotle locations in Massachusetts were involved in violation of the state's child labor laws (via Food & Wine). Massachusetts fined Chipotle nearly $2 million for the thousands of violations the state uncovered over a period of four years. 
Now, it seems Chipotle locations in Massachusetts weren't the only ones facing questions over child labor law violations.
New Jersey added to Chipotle's child labor fines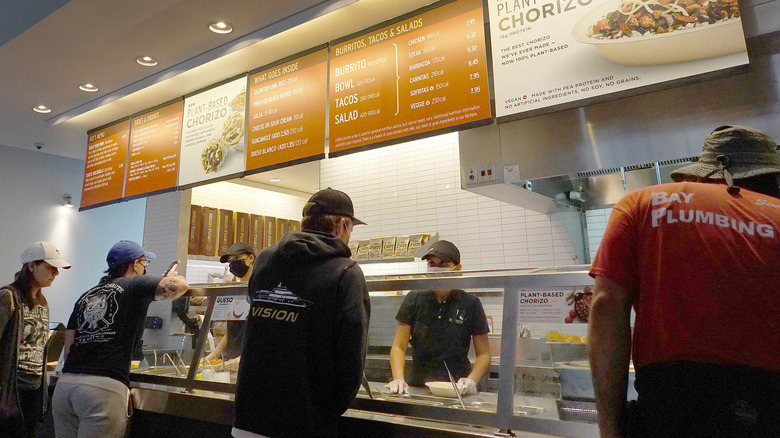 Joe Raedle/Getty Images
On Tuesday, the New Jersey Dept. of Labor and Workforce Development stated it has reached a settlement with Chipotle over more than 30,000 alleged violations of various standards governing employment by individuals under the age of 18 (per the State of New Jersey). A press release says that among the allegations are that underage employees exceeded the state's allowable limits on hours and that underage employees did not receive mandatory breaks according to the law. The release stated that the incidents date back as far as 2017 and stem from a 2020 audit.
USA Today reported that Chipotle's Chief Corporate Affairs Officer Laurie Schalow said Chipotle will change its scheduling program to better comply with these standards. The press release added that New Jersey is also requiring Chipotle to designate child labor compliance personnel and conduct more training. The 2020 audit leading to this discipline was spurred by earlier violations of similar laws.
NorthJersey.com shared in 2020 how a Chipotle in Fort Lee, New Jersey was fined $7,000 for allowing minors to work past 11 p.m. on weekends and failing to give them mandatory 30-minute breaks during longer shifts. According to the New Jersey Dept. of Labor, that was one of four locations in the state to receive sanctions for child labor law violations from 2016 to 2018.
While this might add to the list of scandals Chipotle can never live down, hopefully, this settlement will prevent future violations.