The Smoked Starbucks Latte Reddit Wishes Would Make A Return
Even with last month's introduction of Starbucks' new menu remixing customers' favorite drinks, such as the Pink Drink with vanilla sweet cream cold foam and the frozen black tea lemonade, Reddit users have been feeling nostalgic over discontinued beverages. Users recently took to a thread "posting our favorite drinks that are no longer with us," collectively grieving discontinued Starbucks drinks such as the chile mocha and s'mores Frappuccino.
However, there was a particular drink that Starbucks customers were particularly wistful about. Some liken it to Butterbeer — the mythical, creamy beverage born in the "Harry Potter" books — due to its caramel flavor and smoky undertones. Furthermore, the Starbucks version could be enjoyed in both hot and iced forms, which meant that wizarding enthusiasts didn't need to make the trip down to the Universal Studios theme park to get their fix. Based on Redditors' words, both Gryffindors and Slytherins could agree that this beverage needs to return to Starbucks menus.
People miss the smoked butterscotch latte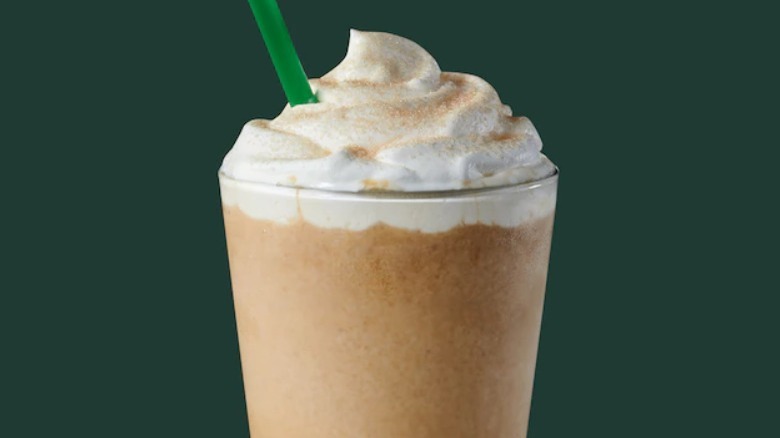 Starbucks
The smoked butterscotch latte was a major point of discussion on the Reddit thread. Users were especially vocal about how the sudden way the drink was discontinued, despite it having a large following. The author of the post, u/quickthinxallthots, was the first to share the drink as a Starbucks item they miss, and readers were quick to agree in the comments. U/rbtwrkshp, wrote, "How DARE you make me see this with my own eyes. I miss it so much," receiving 149 upvotes in agreement.
According to the company's menu, the sweet concoction consists of the roaster's signature blend, along with notes of butterscotch. It also came in Frappuccino form, which is blended with ice and dolloped with whipped cream.
According to Brand Eating, the smoked butterscotch latte was first created in 2016 for a limited time, before coming back in 2018 to end the winter season. Since then, many Starbucks customers have been waiting for it to make a reappearance — which the coffee chain certainly has a demand for, based on this Reddit thread alone.