Why Bar Rescue's Jon Taffer Is Feeling The Heat For His Restaurant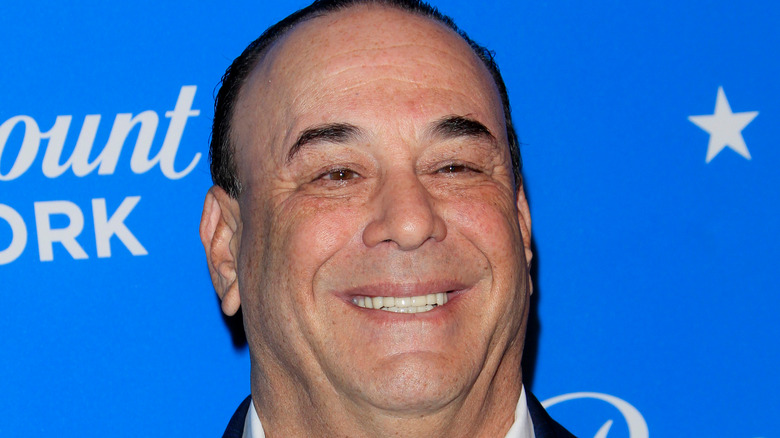 Kathy Hutchins/Shutterstock
Jon Taffer has spent over a decade rescuing bars from the brink of disaster in his show, "Bar Rescue." Taffer has built his reputation as the go-to for struggling bar owners who are often on their last leg and weeks from closing. The "Bar Rescue" team usually shakes things up by giving the bar a new, hopefully profitable, concept. Taffer actually started in the hospitality business as a bartender before moving his way into bar consulting. However, his big break came when "Bar Rescue" first aired in 2011.
Making the expected leap from bar savior to bar owner, Taffer's Tavern's first location opened in 2020 in Alpharetta, Georgia (via Taffers Tavern). Since then, he has opened two other locations. Taffer plans to expand his bar to Nevada, Florida, and an additional location in Georgia. Supposedly tapping into the most cutting-edge technology and systems, the "Bar Rescue" star's taverns are a complete Taffer creation. According to BarBizMag, Taffer spent years crafting and implementing his two systems "kitchen of the future" and "Taffer's Safe Dining System." With his name not only on the bar and restaurant but on the systems running it, there's a lot of pressure for Taffer to succeed on his first bar venture. 
Taffer's Tavern has a big reputation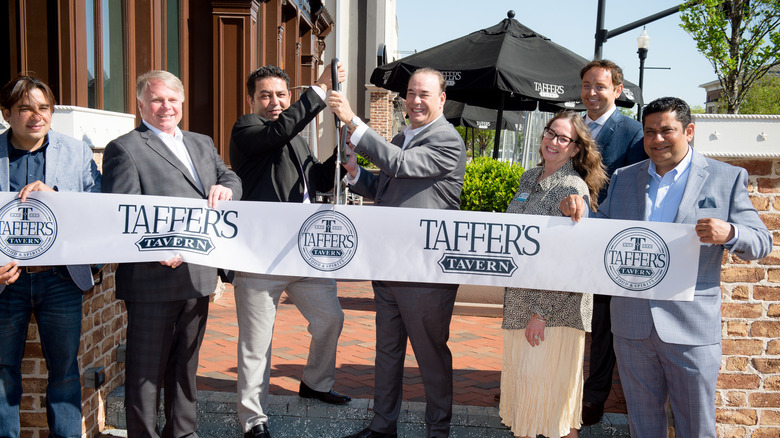 Marcus Ingram/Getty Images
Jon Taffer opened up to People about the pressure of running a bar that has "to be perfect all the time." Taffer explained to the outlet, "I've never had a media audience of 100 million people that have a high expectation of my brand before. I would say it's high pressure, but I've got a great team of people around me that alleviate that pressure, to be honest with you, and in today's world, it's all about the people around you." Taffer's feeling the heat of being a bar owner whose fame is based on being a bar expert. His reputation (and name) are at stake with the franchise.
Reviews for the Tavern are mixed. The original Alpharetta location has 4.3 out of 5 stars on Google reviews with over 1,000 total reviews, but on Yelp, it only scored 3 stars. One reviewer said that the staff was "engaging and amicable," and another called the cocktails "out of this world." But professional critics seem less pleased. For instance, Washingtonian says that Tavern's cocktail menu (a main focus of Taffer's bar concept) harkened to memories of sickly sweet drinks from college parties. The District Fray had mixed thoughts, ultimately concluding that they'd bring their parents to the Tavern but not their foodie friends. While there were inevitably some bars Taffer couldn't save, his taverns seem to be going strong with their newest Washington D.C. location opening in September (via DCist).