How Steak 'N Shake Finally Made A Profit For The First Time In Four Years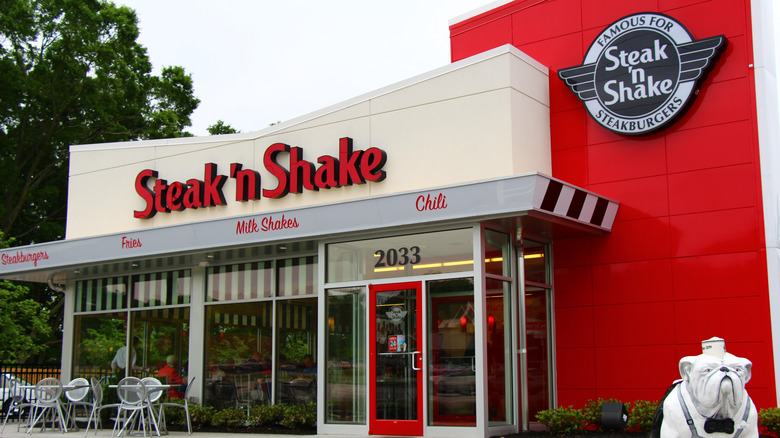 Deutschlandreform/Shutterstock
Not a typical cheeseburger, steak burgers are made out of, well, steak. According to the Chicago Steak Company, Steak 'n Shake first introduced customers to the concept of a steak burger in the 1930s. Though it's a pioneer in burgers, the years have not been kind on the almost century-old chain, and Steak 'n Shakes have been disappearing in recent years. Things looked so bleak that the future of the elevated steak burger was on the line and almost didn't make it to 2022.
According to QSR, Steak 'n Shake was already losing money by the time Biglari Holdings took the lead in 2008, but it wasn't until rumors of the burger chain filing for bankruptcy last year that it began to implement drastic changes to its business model. In what could've been the restaurant's final moments, Steak 'n Shake faced a crucial 2021, losing 12% of its 550 locations nationwide and narrowly avoiding bankruptcy, per Eat This, Not That. With a grim outlook for the chain, Steak 'n Shake needed to shake things up drastically to make money and survive.
Steak 'n Shake is grab-n-go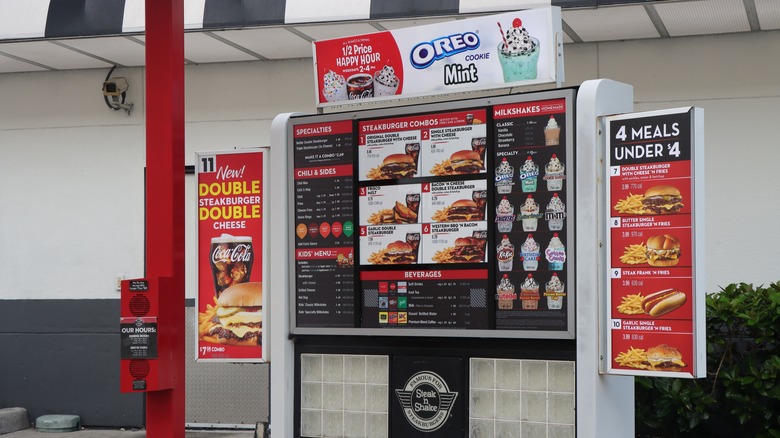 Deutschlandreform/Shutterstock
Gone are the days of Steak 'n Shake when you'd sit down at a table and a server would take your order. Restaurant Business highlights how Sardar Biglari, the CEO of Steak 'n Shake's parent company, got the chain to turn a profit "for the first time in four years." Shifting the burger restaurant's focus to cater to a growing take-out customer base, Biglari spent $40 million turning the chain into a fast food concept where customers can easily grab a steak burger and shake to go via self-order kiosks. He also vastly cut down the menu to highlight the chain's iconic items, the steak burger and milkshake.
A new, faster model for the burger chain helps solve the main problem Steak 'N Shake has always struggled with: customers waiting too long for their food. Whether the chain's switch to fast food helps save the chain from disappearing altogether is yet to be seen. Based on a press release in which Steak 'n Shake declared itself "debt-free" and "one of the strongest companies in the restaurant industry," Biglari seems confident that the moves will work.