José Andrés Weighs In On Elon Musk's Controversial Comments On Ukraine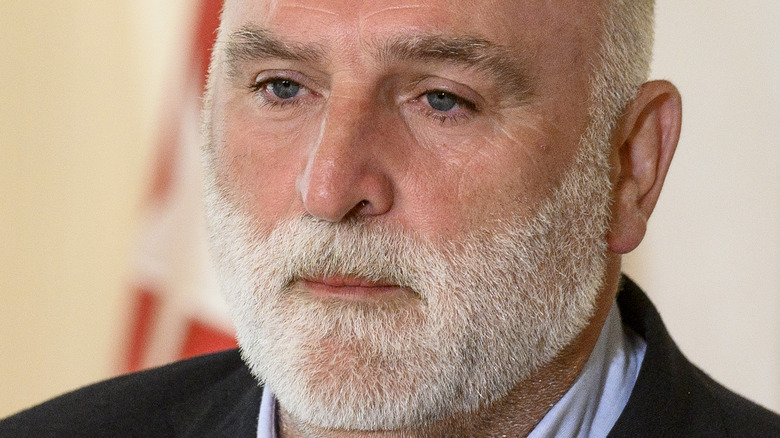 Juan Naharro Gimenez/Getty Images
If there is any non-Ukrainian who has been heavily invested in helping Ukraine's people, it is José Andrés. Along with his non-profit, World Central Kitchen (WCK), the chef and humanitarian has been assisting Ukrainians since the start of the war waged by Russia. The organization has even been instrumental in attracting celebrities like Liev Schreiber, who materialized at a WCK facility in the Polish border area of Przemysl to cook for those fleeing hostilities, per Instagram.
Recently, Andrés appeared to be bothered by a tweet from Elon Musk that began grabbing attention on Twitter. The Tesla founder originally proposed what was seen as a pro-Russian proposal to end fighting in Ukraine, including: "Redo elections of annexed regions under UN supervision. Russia leaves if that is will of the people; Crimea formally part of Russia, as it has been since 1783 (until Khrushchev's mistake); Water supply to Crimea assured; Ukraine remains neutral." He further infuriated Ukraine's former ambassador to Germany by claiming that his view was "highly likely to be the outcome in the end – just a question of how many die before then" (via Twitter).
Andrés responded to Musk by tweeting, "Why don't you show up in a city in ukraine (sic)? Near the front. And try to sleep at night. With bombs and shelling non stop. Wake up to see children and elderly and women dead. Everyday. @Ukraine belongs to Ukrainians...and @KremlinRussia_E you forget is an assassin..."
Some viewed Elon Musk's tweet as pro-Russian and provocative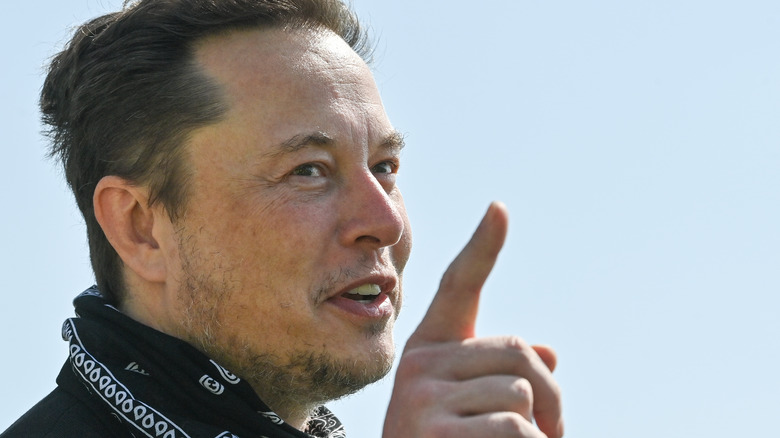 Pool/Getty Images
Some Twitter users considered Musk's suggestions reasonable or at least thought they were aimed at securing peace. But José Andrés wasn't the only prominent figure who was triggered by the tweet. It drew a response from Ukrainian President Volodymyr Zelenksyy, who tweeted his own poll asking, "Which @elonmusk do you like more? One who supports Ukraine [or] One who supports Russia." Lithuanian President Gitanas Nausèda responded to Musk's remarks by saying, "Dear @elonmusk, when someone tries to steal the wheels of your Tesla, it doesn't make them legal owner of the car or of the wheels. Even though they claim both voted in favor of it. Just saying."
Andrés' fans applauded him for taking on the tech billionaire. User @watchdozka tweeted, "Thank you, @chefjoseandres for your support and dedication to people in need. Appreciate your advice to anybody concerned with the war against Ukraine: talk to Ukrainians and listen to their local stories, not to pretend [to be] knowledgeable in self-determiantion rights." Another Andrés fan felt that the World Central Kitchen founder had amassed the most important kind of wealth through his efforts, saying, "Bravo, Chef! You've walked the walk and fed millions in the process – a billionaire, of the best kind, in hearts and minds!"