This Is How Long Paul Hollywood Wants GBBO To Go On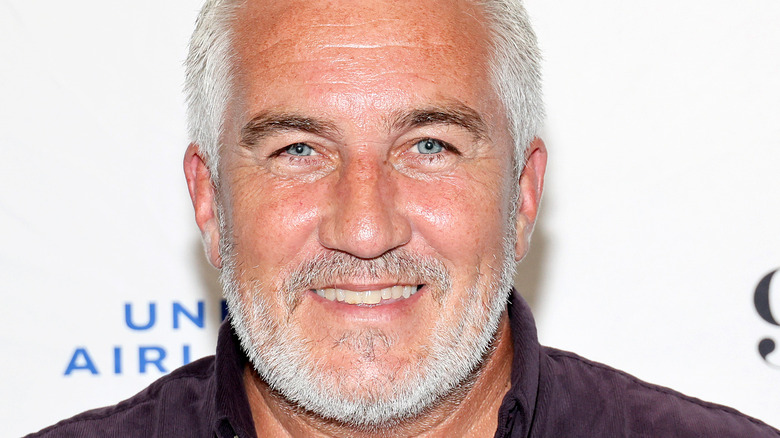 Dia Dipasupil/Getty Images
With Season 13 of "The Great British Bake Off" (or, "The Great British Baking Show") already underway, you may begin to wonder when, or if, the show will ever lose steam or its appeal. For Paul Hollywood, the steely-eyed, silver-haired GBBO judge and master baker, he sees the show continuing well beyond his years (via USA Today).
For many, GBBO is the ultimate feel-good show and, after the last couple of difficult years we've had, it's good to have something familiar and comforting on our television screens every fall. Viewers were happy to learn that the show had gone to great lengths to film two seasons of the show during the pandemic — a reassuring balm to the chaos and uncertainty of the early 2020s (via The Guardian).
There is indeed something rather soothing about the predictability of the show; the only thing that changes week to week is the themed challenges. Others find the contestants to be more genuine than those featured on other reality cooking shows, with less inter-competitor conflict. While there is little in the way of promising to smash the competition or forced drama, watching the bakers hustle down to the very last seconds to perfect their masterpieces is no less dramatic than a high-stakes episode of "Masterchef."
Hollywood wants to see GBBO continue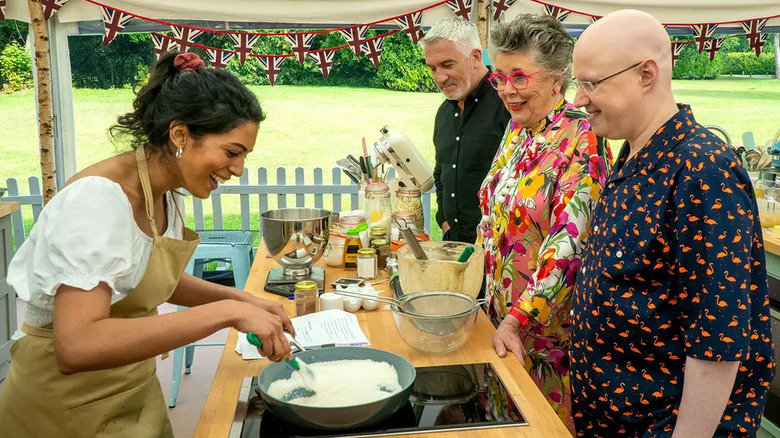 Salon
According to Paul Hollywood, the key ingredient to the show's appeal is nostalgia; a throwback to a time when you were young and in the kitchen baking alongside your parents or grandparents. It's especially nostalgic for the judge, as his father owned a bakery (per NPR).
During an appearance on the American talk show "The View," Hollywood spoke about how GBBO is a "chilled out" show and how much he loves being in the tent (via YouTube). He described it as being like a second home. He also talked about his thoughts on why for some, baking is a comforting activity, citing the Norwegian term hygge, or coziness. For many, baking became a refuge from the confusion and worry caused by the pandemic.
It's no surprise that Hollywood hopes GBBO will continue after he's unable to perform his judging duties. He sees the show as hopefully continuing on long after he's "old and crumbly." He went on to add, "I'd like it to be going on forever ... I think it deserves to stay" (via USA Today).