Nailed It!'s Jacques Torres' Favorite Fast Food Place Might Surprise You - Exclusive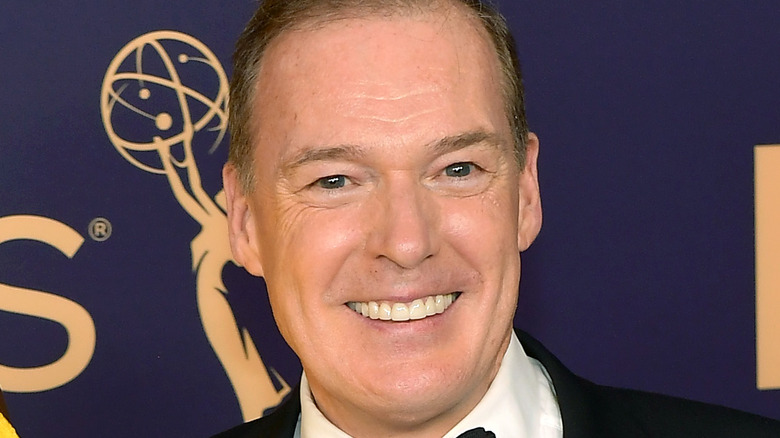 Matt Winkelmeyer/Getty Images
As a world-renowned pasty chef, Jacques Torres has tried a lot of incredible food. But that's not always the case when he's judging cakes created by beginner bakers on "Nailed It!" The show has become known for its epic baking fails, after contestants are asked to recreate beautiful desserts that are made by professionals. While promoting the new Halloween version of the series, Torres revealed in an exclusive interview that this season will also feature some hilarious cake disasters.
"You're going to see some great fails, you're going to see beautiful cakes, and you're going to see things collapsing," he said. "You're going to see bakers running like crazy in the last 10 minutes and see whether they succeed or not." While the famous chocolatier might be assertive in his thoughts about food creations on the show, when it comes to what he eats at home, he said it all comes down to what his kids like — especially when considering fast food.
The pastry chef likes a classic burger from this fast food place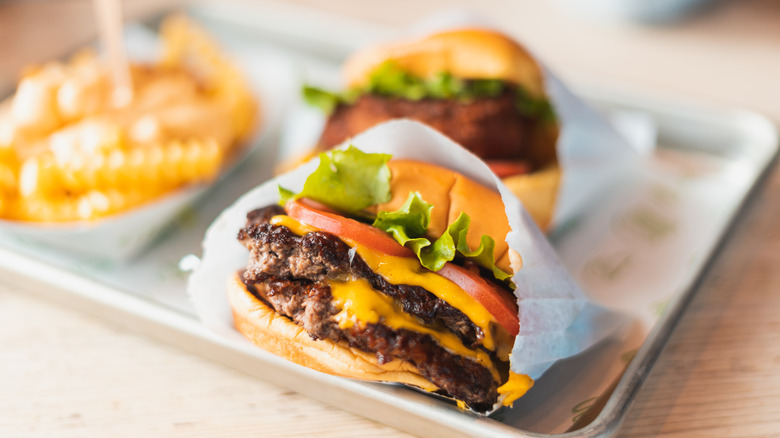 Manu Padilla/Shutterstock
Jacques Torres revealed that when he wants a quick bite to eat and doesn't feel like making something at home, he wants a juicy burger from Shake Shack. But it seems as though his kids have other ideas. "I have a 5-year-old and a 3-year-old, and a lot of time, what do they want? They want fast food," he said. "I want to go to Shake Shack and they want to go to McDonald's. It is the battle here."
The celebrity chef said that even though he knows it's not always the most healthy option, he enjoys that time together as a family. "It's good and it's fast, but at the end of the day, the family time around the table, eating with the kids, is fun," Torres explained. "Sometimes it's okay to go to a fast food [place] that I don't enjoy, but I know the time that I spend with them is important and sharing whatever food we buy."
And when it comes to who wins the battle of whether they go to McDonald's or Shake Shack? "Oh, they win all the time," he admitted. "They just have to tell me what they want. It's important to let them win."
The new season of "Nailed It" premieres on October 5 on Netflix.