Hell's Kitchen's Punishment Pass Is Back, With A Twist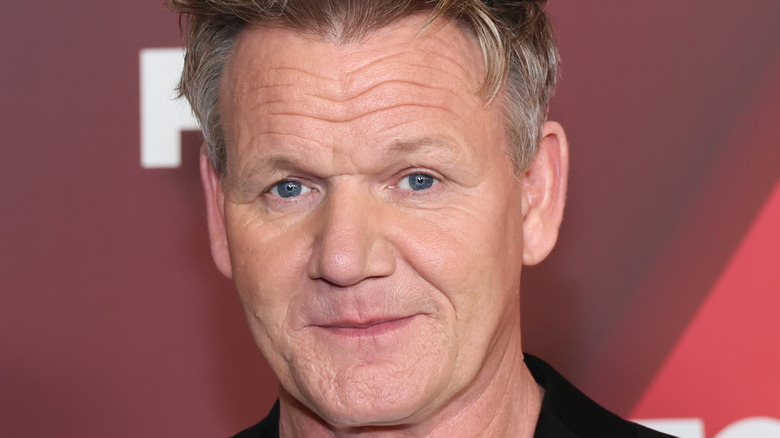 Dia Dipasupil/Getty Images
Those familiar with the reality cooking show "Hell's Kitchen" know that it's far from an ordinary food competition show. Long-standing host, Gordon Ramsay, constantly ensures that contestants are kept on their toes by throwing a mix of creative challenges at them. A short list of these includes the jacket challenge, where contestants had to wear recipes on their backs, and the blind taste test challenge, where chefs' senses were hindered (via Screen Rant). On top of this, chefs sometimes even have to work with tampered ingredients. 
However, for some, these difficulties are all worth it to advance further into the show. But the environment of "Hell's Kitchen" is definitely cutthroat, with a handful of participants' mental health coming at a cost for being on a season of the show (via Yahoo! Entertainment). Therefore, this new change to the show definitely raises the stakes, resulting in the lowest-scoring chef losing even harder than before.
The lowest scoring chef will suffer from the punishment pass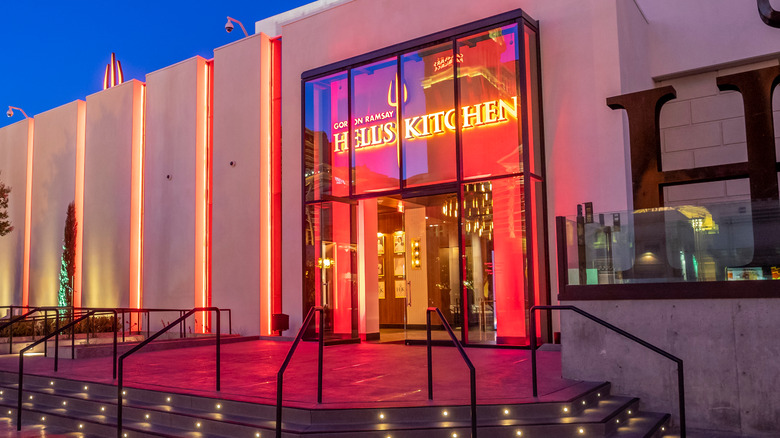 Jeff Whyte/Shutterstock
"Hell's Kitchen" just brought back its punishment pass, which allows the user to skip a punishment in the future if they were to lose a challenge (via GoldDerby). On Ramsay's show, past punishments have included working without air conditioning and riding a conference bike uphill to get ingredients. Contestants want to do everything in their power to escape receiving a punishment, which is where the punishment pass comes into play.
It was introduced back in Season 18 and could be won during a mini-challenge. Though it could only be used once, it's highly sought after and tough to earn, as it only covers one chef in this team-oriented show. According to FoodSided, the punishment pass will be a prize during Season 21, which is airing right now. However, in a new twist, after the fight to earn the pass, not only will the winner get this highly-coveted reward, but the lowest-scoring participant will be cut from the show. This will surely only make "Hell's Kitchen" all the more competitive, as viewers continue to watch this new season, which is said to be already changing lives.