Why Ina Garten Lets Mac And Cheese Sit Overnight And So Should You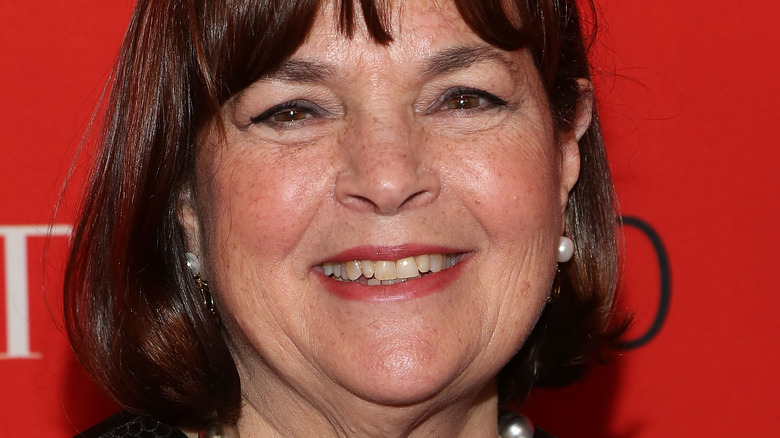 Taylor Hill/Getty Images
Comfort foods, like mac and cheese, are the culinary equivalent of a big hug from your bestie. If you love the cheesy goodness of baked macaroni and cheese, you are not alone.
For centuries, people loved mac and cheese. The first known recipe dates back to Northern Italy in the 1700s, according to the Smithsonian Magazine. Many credit Thomas Jefferson's enslaved chef James Hemmings for crafting the popular American version of the Italian dish (via Smithsonian Magazine). As a result, folks enjoyed Mac and cheese as a special treat during weekends and celebrations.
Industrialization led to the invention of the packaged convenience food our babysitters made for us while our parents were out. Still, nothing beats homemade macaroni and cheese. We think it is the ultimate comfort food. Creating the perfect macaroni and cheese dish usually starts with making a roux or bechamel sauce, grating cheese, chopping onions, and preparing pasta. That's all before folding the sauce into the pasta and baking.
Luckily Ina Garten offers another option to enjoy the cheesy goodness with less effort. Some were surprised that she recommends letting it sit overnight. While that may feel weird, the results are mouthwatering. Following Garten's recipe also means you avoid making some of the top macaroni and cheese mistakes.
Overnight is when the magic happens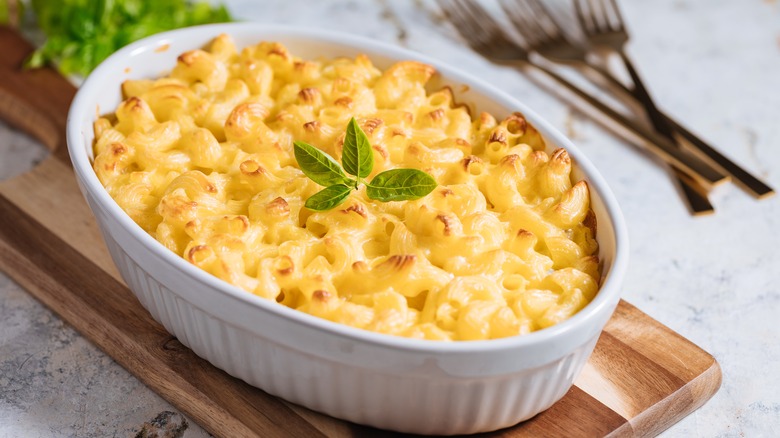 harexape/Shutterstock
Barefoot Contessa Ina Garten shared her ultimate Mac and Cheese recipe on Instagram. If you love the rich flavor of homemade mac and cheese, you won't want to miss her unique take on this classic comfort food (via Barefoot Contessa). In fact, EatingWell reported her recipe caused such a buzz that her 2.5 million Instagram followers crashed her website in their rush to learn the Contessa's secret. This was during the 2020 quarantine when folks craved comfort food and a break from sourdough bread. It's no wonder she was crowned the "queen of quarantine meals."
As fans discovered, the recipe lived up to its hype. One fan exclaimed, "I tried this recipe and it was sooooooo good!." Another commented, "Made this last night to bake tonight! So easy." This dish suits the effortless elegance associated with Garten. Her "overnight mac and cheese" recipe offers the rich, creamy experience of baked macaroni and cheese with much less effort. 
Garten's updated classic recipe is still a delight whether you are celebrating or just need a quick family meal. Although decadent, it's easy to make since you don't need to make a roux or bechamel sauce. Her secret is soaking the macaroni in a cream and cheese mixture overnight. While you sleep, the noodles expand and absorb the rich cream. No one needs to know that this indulgent treat was so easy to make!