The Baking Tool GBBO's Crystelle Turns To The Most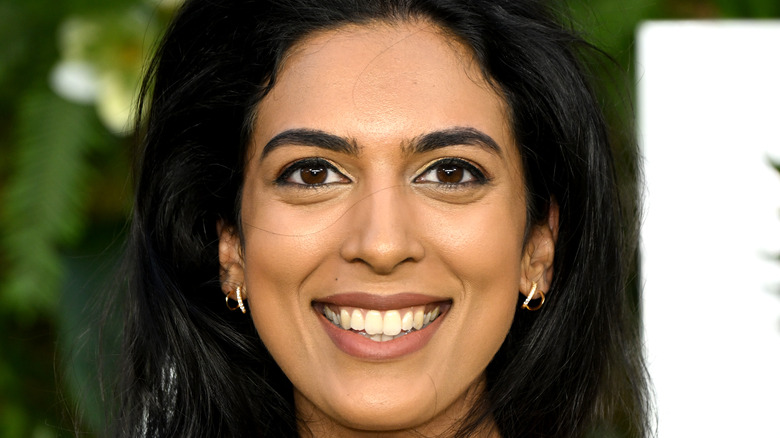 Jeff Spicer/Getty Images
"The Great British Bake Off" is back, bringing us wholesome, quintessentially British television with stunning bakes and occasionally, nail-biting drama. Some of you may even fancy yourselves the star baker in your home, and while you don't need the latest and greatest kitchen gadgets, you should have a few trusted tools in your kitchen. Crystelle Pereira, GBBO Season 12 finalist and cookbook author, also has her preferred tools when in the kitchen.
When Pereira was in the GBBO tent, she was known for artful, colorful bakes, oftentimes spiked with miso, much to the amusement and roasting of viewers. During the finale, she was ambitious with a four-tiered carrot cake, but the judges weren't big fans as the cake was still warm when she assembled it, so the curd and frosting melted. She did receive praise for flavor, though. For the finale showstopper, though, she pulled out all the stops and created a colorful spread that included a focaccia bread clock, and chai-flavored sponges. Unfortunately, she missed out on the win because her focaccia was raw and didn't have the nice airy texture that is should have (via Nerds & Beyond).
Since her time on GBBO, she's been knocking out stunning foods and baked goods, appearing on Channel 4's Steph's Packed Lunch, and writing her cookbook.
Pereira prefers these two kitchen tools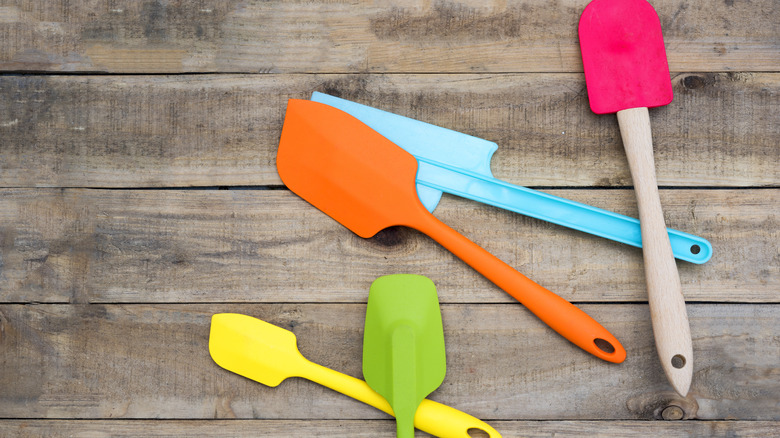 NPS Studio/Shutterstock
When in the kitchen, Pereira has a few tried and trusted tools she uses to get results she's happy with. First, she recommends finding a good silicone spatula. Spatulas are super useful in the kitchen, and not just for baking. They're excellent for "scraping every last bit of cake batter or buttercream out of the bowl," Pereira says. There's less left behind in your mixing bowl or saucepan, so there's less waste (via The Independent). A high-quality silicone spatula doesn't cost a lot and is multi-use so it's well worth the investment.
Pereira's second essential is a good digital kitchen scale. If you want your baked goods to get the rise or density you're looking for, a kitchen scale is a must. "Baking is all about precision," she told The Independent. Pereira recommends weighing your ingredients rather than using cups, as they can often lead to incorrect ratios, which are crucial in baking. Sometimes you might find your cake a bit too dense or dry; that might be the result of incorrect measurements. The next time you bake a recipe and see weights listed, give it a try and compare your final product.