What A Typical Breakfast Looks Like In Brazil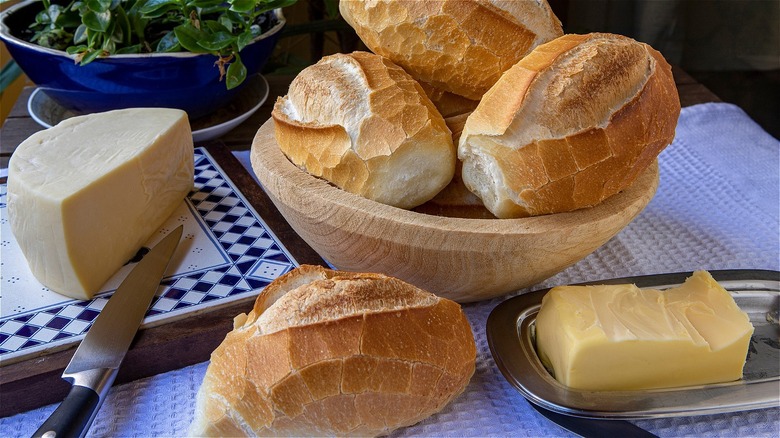 Structured Vision/Shutterstock
Ah, Brazil, who wouldn't love it? The country is famous for its Brazilian Portuguese language, extravagant carnivals, beautiful beaches, bossa nova, and samba, which is both a style of dance and a genre of music (via Nomads Unveiled). Aside from the cultural things, Brazil is also very famous for its soccer players, such as Pelé and Ronaldo, and capoeira, a martial arts technique that's a mix of music, dance, and acrobatic skills. 
But what would a country be without those tasty traditional dishes and ingredients? Brazil has lots to offer in that segment — from barbecue meat on large skewers, such as picanha or rump cap, over fish stews, such as moqueca, to deliciously sweet brigadeiro balls of chocolatey goodness (per BBC Good Food). There's a bite of something tasty for anyone visiting Brazil. And the best way to get a glimpse of a country's cuisine is to take a look at its residents' eating habits that start early in the morning, so let's check out some typical Brazilian breakfast foods.
A typical Brazilian breakfast includes bread, butter, ham, coffee, and fresh fruit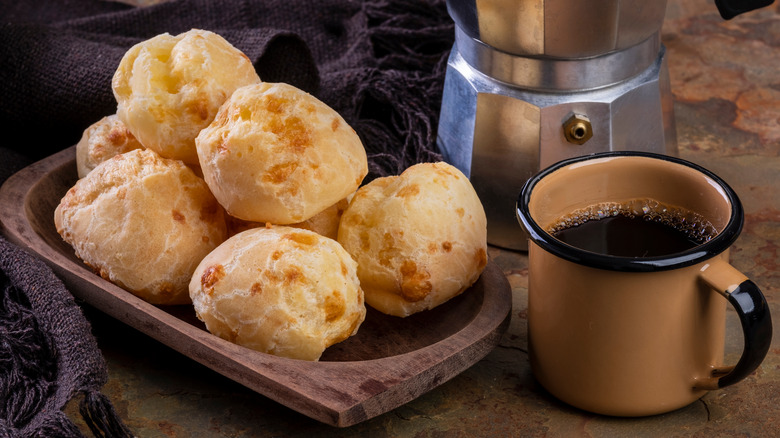 jrslompo/Shutterstock
Unsurprisingly, Jair Bolsonaro, Brazil's president, likes to start his day with a breakfast roll and his favorite breakfast item — a can of condensed milk (via The Guardian). Nonetheless, local Brazilian people opt for other breakfast foods. The Culture Trip reports that Brazilians like to have a simple breakfast since lunch is pretty hearty. In Brazil, breakfast is called café da manha, which translates to morning coffee, accentuating the importance of coffee with their morning meal. 
Aside from coffee, breakfast can be anything from toasted French bread that's spread with butter and paired with cold cuts or mozzarella, over fresh fruit, such as papaya, to cheesy bread, known as pão de queijo, that's commonly enjoyed with milk or yogurt on the side. Cooking the Globe reveals that cuscuz is also a well-known breakfast option, consisting of coarse cornmeal that's steamed before serving. However, the most popular breakfast in Brazil is undoubtedly bread, butter, ham, and cheese paired with a cup of black coffee or coffee with milk (via What About Brazil). It's all that anyone needs to start off their day in the right way.