Here's What Guy Fieri Thinks About His Chances Against Bobby Flay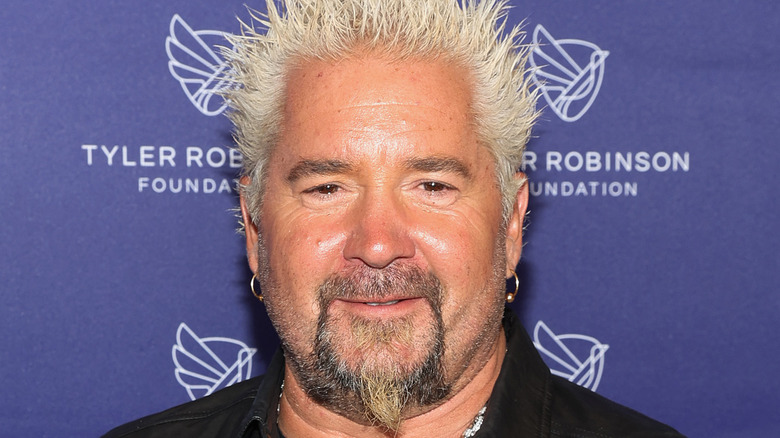 Jesse Grant/Getty Images
There are plenty of competitive cooking shows focused on pinning skilled chefs against each other for a grand prize. "Top Chef," for example, tests contestants' culinary skills as well as their management and service abilities. Each episode features two challenges: a quickfire challenge and an elimination round that narrows down competitors until one is crowned Top Chef, per TopChef Wiki. Another example is "The Great British Bake Off," with challenges including a signature bake, technical bake, and showstopper bake (via the show's website). Shows like these are designed to test the skills of amateur and up-and-coming chefs, but very rarely do you see celebrity chefs go head-to-head with each other.
After Food Network posted a TikTok asking Guy Fieri who would win in a contest between him and Bobby Flay, many fans were calling for the hypothetical situation to become a reality. "That would be a bad*** show!" one comment read. Another TikTok user wrote, "I'd pay to watch that! They both are great." Though there's a chance this match will never occur, Fieri has a strong opinion about who would be crowned the winner.
Guy Fieri was modest in his answer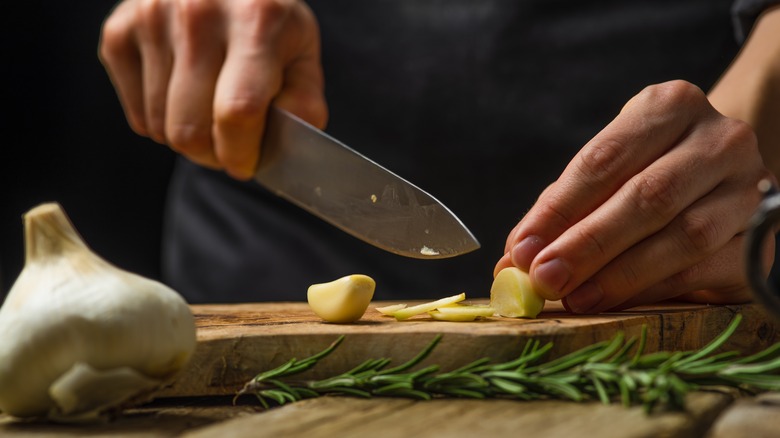 Anton27/Shutterstock
Food Network posted a short interview with Guy Fieri to its TikTok yesterday regarding who would win in a cook-off between him and Bobby Flay, and Fieri was quick to answer with his opinion. "I think [it would be] Bobby," he began with a smile on his face. "You got to give him respect; Bobby is a bad***. Bobby's an "Iron Chef." He then admitted he would still take on the challenge if it were presented, though he clarified, "Would I like being beat by Bobby? No!" TikTok users in the comments section mostly agreed with Fieri, with one comment reading, "Bobby would win hands down," and another stating, "Bobby is the greatest of all time."
Neither of the chefs is lacking in accolades, however. Flay has authored several cookbooks and appeared on shows such as "Bobby Flay's Barbecue Addiction" and "Boy Meets Grill with Bobby Flay," according to Britannica. On the other hand, Guy Fieri has become very well-known with "Drive-Ins and Dives" and "Guy's Big Bite and Diners" (per News Welcome). Personally, who do you think would win against the two?