GBBO's Selasi Spilled On The Bakers' Off-Screen Hijinks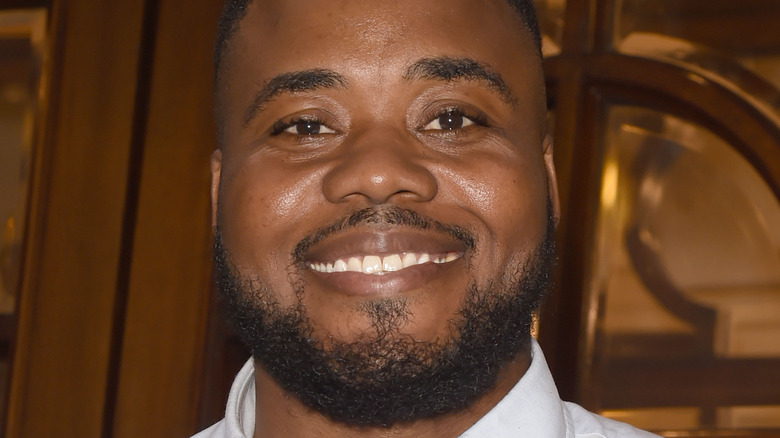 David M. Benett/Getty Images
With any reality television show, viewers only see a small, edited portion of what's actually going on. While the camera might capture drama or important moments, there is also plenty happening behind the scenes that viewers might never learn about unless the contestants speak out after the fact. Fans may be curious to learn a little more about the hit cooking competition program "The Great British Bake Off."
As Body + Soul reports, the show is famously wholesome, not only because of the actual concept of baking sweet and savory treats in a quaint tent in the British countryside but also because of how the contestants interact. While every competitor obviously wants to win the Star Baker accolade every week and ultimately the title at the end, they help each other out if a baking disaster occurs and share supportive words when a particular contestant's bake hasn't turned out the way they wanted it to.
Contestants are typically sworn to secrecy while the show is running because, well, they can't spoil the results for all the viewers at home. However, afterward, there's plenty they can share — and that's exactly what Selasi Gbormittah, a competitor on the seventh season of "The Great British Bake Off," did in a recent exclusive interview with The Sun. Gbormittah gave fans a glimpse into what really goes on behind the scenes of the show — at least, during his season.
Snacks, songs, and sustained relationships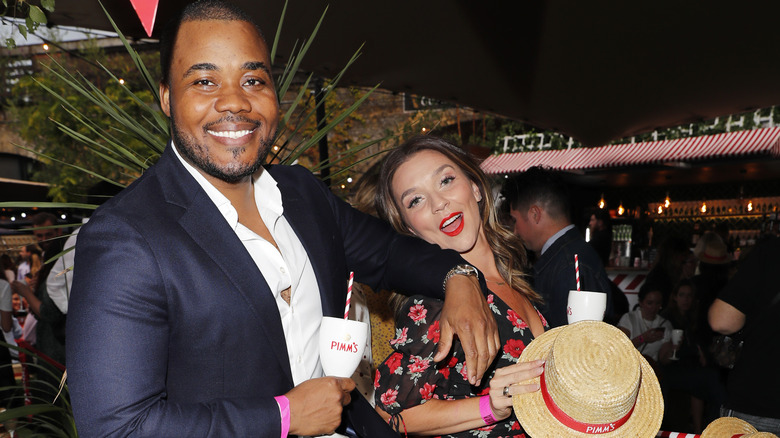 David M. Benett/Getty Images
Selasi Gbormittah gave The Sun an inside scoop on some of what fans didn't see during the seventh season of "The Great British Bake Off," and it's about as wholesome as you might have guessed. When the cameras were off and Paul Hollywood was no longer present, the contestants didn't immediately start getting catty — instead, they were perhaps even sweeter and closer to one another.
While the season was filming, Gbormittah revealed, the contestants would all share snacks that had been brought to the green room (yes, even after taste testing their bakes, they still had a bit of an appetite) and sing along to songs that they would play. He even cheekily admitted that there were a few videos capturing the competitors' vocal stylings, but he said, "We're not going to share."
And, once they all left the tent after the season wrapped, that wasn't goodbye forever. As Gbormittah explained, they all remain active in a Whatsapp group that was created during filming, checking in with one another. They even have a way to celebrate the major milestones in life — the competitors that season apparently created a spreadsheet that contained all their addresses and birthdays, so their fellow competitors are able to send gifts or well wishes. Given how many former GBBO competitors end up penning cookbooks, as SheKnows documents, we have a feeling there have been quite a few tomes flying through the mail thanks to that spreadsheet.