Here's How GBBO Fans Can Get Their Very Own Hollywood Handshake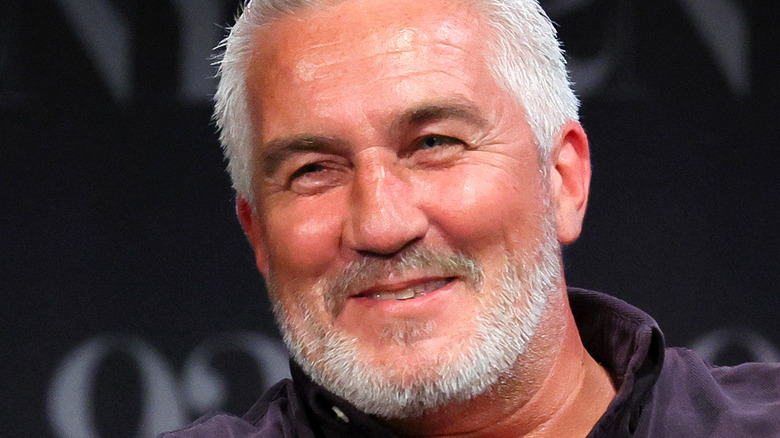 Dia Dipasupil/Getty Images
There are quite a few elements that make "The Great British Bake Off" such a distinct and popular TV show: the big white tent, the showstoppers, the star bakers, and, of course, the coveted Hollywood handshake, a gesture offered by judge Paul Hollywood when he thinks a baker's work is truly exceptional.
The Hollywood handshake has become such an iconic fixture on the show that there's an entire website devoted to chronicling every handshake ever given across all 13 seasons and Mashed once counted down the best Hollywood handshakes, including one for Season 9 winner Rahul Mandal's cake week showstopper and one for Season 12 champ Giuseppe Dell'Anno's focaccia during bread week.
Season 12 finalist Crystelle Pereira couldn't process it when she received a handshake from Hollywood for her curry pie. As she later wrote on Instagram, "Star baker and a showstopper Hollywood handshake; never in a billion years did I think either of those things were possible ...& I also don't even think I shook Paul's hand because my entire body shut down." So, how can GBBO fans have a form of that for themselves?
Fans can give themselves a handshake with a GBBO-themed plate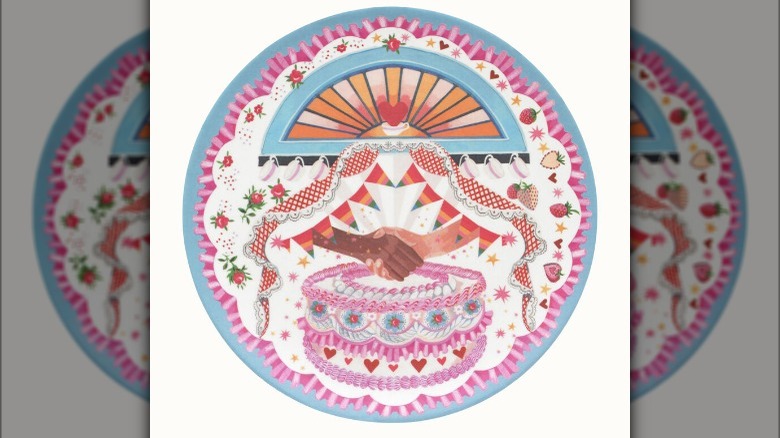 Cath Kidston
Given what a sought-after gesture of approval the Hollywood handshake has become, it's wouldn't be a surprise if GBBO fans in the U.K. and globally would go to great lengths to get one of their own. And now they can. Well, not in the sense of a physical handshake from Paul Hollywood himself, but rather, in dish form as part of a new collection from Cath Kidston, a British design brand known for its floral prints and polka dot patterns, that celebrates all things GBBO.
Some of the collection's items include the Showstopper Pie Dish and the Star Baker Tea Towel. But the company really shakes things up with the Showstopper Placement Bamboo Plate, which depicts a handshake over a cake surrounded by colorful drawings like tea cups, strawberries, and colorful banners. House Beautiful recommends the handshake plate "for serving cake at teatime," also pointing out that bamboo is a sustainable material that is child-friendly, dishwasher proof, and "very practical for picnics." The plate costs about $11.