What A Typical Breakfast Looks Like In Croatia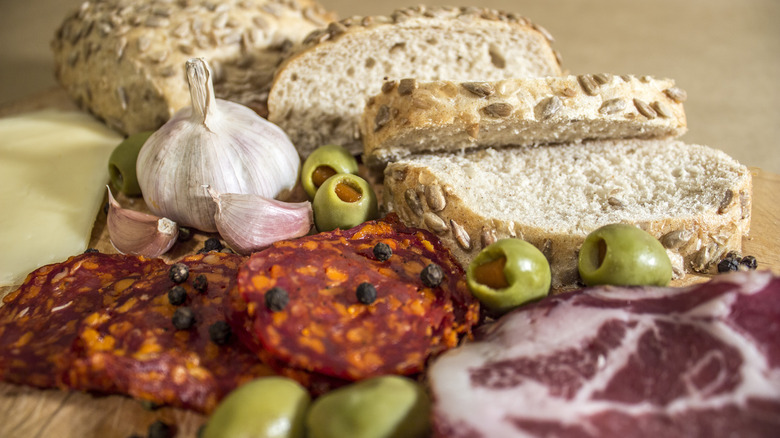 Filip Koric/Shutterstock
You might know the small but insanely beautiful country of Croatia if you've ever been a fan of TV shows, such as "Game of Thrones," which was partially filmed in the city of Dubrovnik and the surrounding areas (via Cruise Croatia). But apart from the TV-related action, Croatia is also known as a foodie's paradise, offering more delicious dishes and ingredients than we can count. 
Frank About Croatia reported on some of the best food that Croatia has to offer. In the past, the country was influenced by the cuisines of neighboring countries, such as Italy and Hungary, but nowadays, each region has its own specialties. For example, the region of Dalmatia is famous for its Mediterranean diet based on fish, olive oil, and vegetables. The region of Istria boasts handmade pasta and truffles, and Slavonia is known for its pork sausages and freshwater fish dishes. 
The central region around the capital, Zagreb, is famous for its continental fares, such as meat, cabbage, and root vegetables. But let's not skip straight ahead to lunch — what does a typical breakfast in Croatia look like?
A typical Croatian breakfast includes eggs, bread, coffee, and a pastry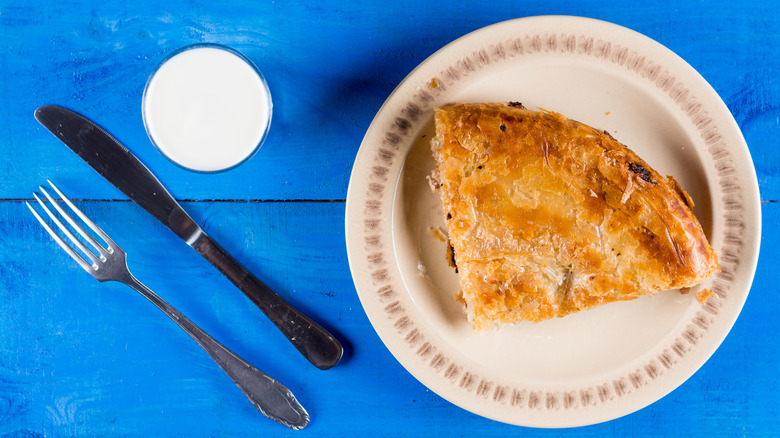 MicrostockStudio/Shutterstock
Although there are tons of tasty lunch and dinner options in Croatia, breakfast is equally important and flavorful in all regions of Croatia. Croatia Week reports that the continental parts of Croatia were under Turkish, Austrian, and Hungarian influence, which is the reason for traditional continental breakfast foods, such as cornbread spread with lard and paprika powder, polenta, and a cup of coffee on the side. Pickles, cold cuts of meat, and eggs, whether fried, scrambled, or boiled, are also a regular part of the continental breakfast in Croatia. 
The coastal region of Dalmatia serves breakfast meals containing less fat, such as anchovies, olives, and bread. Additionally, a slice of bread or croissant spread with fruit jam and a cup of espresso can also be an option. However, the locals of Istria like to eat eggs with asparagus and shaved truffles in a dish called fritaja. 
But who are we kidding? One of the absolutely most popular breakfast foods in all parts of Croatia is börek, a type of skinny pastry, which can be fried, baked, boiled, or cooked using a griddle (via All About Turkey).