What You Should Know About Ordering 'House' Spirits At A Bar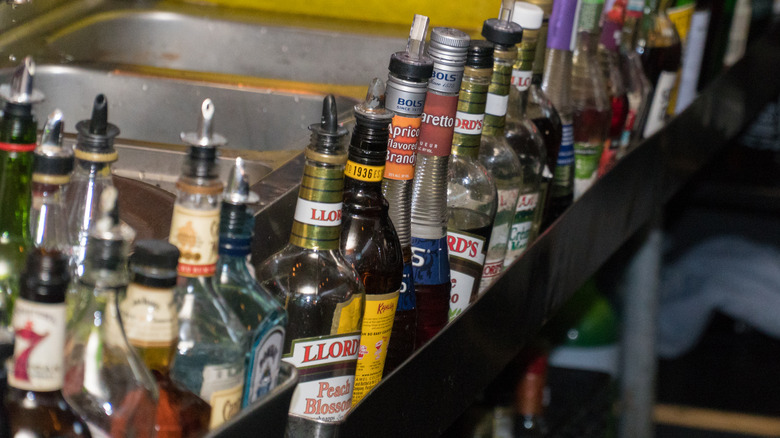 BrandonKleinPhoto/Shutterstock
If you've ever been confused about what to order at a cocktail bar, you're not alone.
Mashed had the opportunity to speak with Joseph Boroski, creator of the "Ask the Bartender" podcast and owner of several J.Boroski cocktail bars in Asia. He acknowledges that patrons, despite the fact that they usually appreciate what he calls "the unique cocktail experience to be had and the stand-out ambiance and setting," also feel that his establishments are on the pricey side. As he explains, this expense is due to the fact that his bars "craft all-bespoke cocktails only from the finest ingredients and from premium spirits," meaning that their ingredients cost a bundle and they have to pass on the cost.
Boroski does say that at his bars, patrons who inquire about more budget-friendly options are steered towards drinks made with infused spirits. These, he says, are made from base spirits that he describes as "still premium, [but] have been negotiated at lower rates to sell more product." Okay, that's a good tip for the next time you're drinking at a J.Boroski-branded bar, but what if you're imbibing elsewhere? His establishments, after all, are at present only found in Bangkok, Hong Kong, and Shanghai. Never fear, Boroski has some advice that applies to ordering well drinks at U.S.-based bars, as well.
Rail liquors may be marked up more than name brands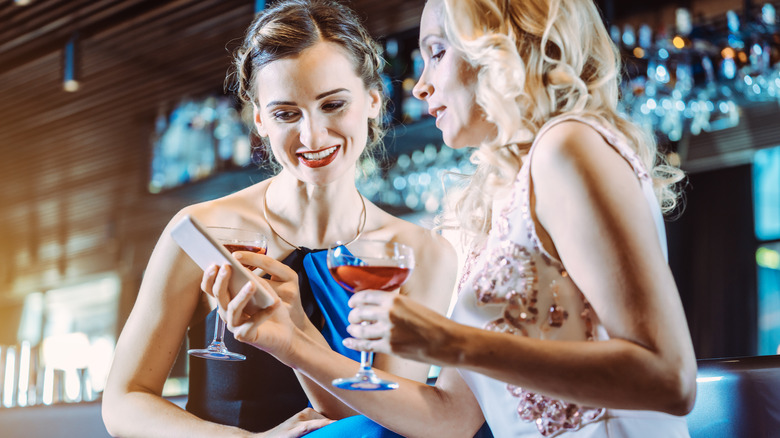 Kzenon/Shutterstock
Bartender Joseph Boroski tells Mashed that he's been called in to consult at hundreds of bars in dozens of countries and assures us he's "well-versed in the multitude [of] different pricing schemes used by other bars." Almost all bars, he says, offer house-slash-well-slash-rail booze priced lower than the mid-or-top-shelf brands. He does say, "These house spirits may be something of decent, good, or even great quality," but adds "they may also be utterly terrible."
If you want to make sure you're getting the best deal on your drink, the important thing to know about rail spirits is that these may come at a higher markup. "Although the cost for the cocktails made from [speed-rail bottles] may be less," says Boroski, "you get a significant decrease in value." He explains that a bottle costing 50% less may result in a drink costing just 10% less. 
Wondering when to save a few bucks by ordering generic booze? Boroski advises inquiring as to the brands on the speed rail, at which point you can fire up your calculator app to figure out how much of a discount you're getting. In his opinion, you should "make sure the price [of your drink] is much better than the next price up." (If the house brand is Kirkland Signature, you're probably in luck, as Costco's booze is generally more than adequate for mixed drinks, even if its French vodka isn't an exact dupe for Grey Goose.)