Applebee's New Menu Change Includes Something Special For Cinnabon Fans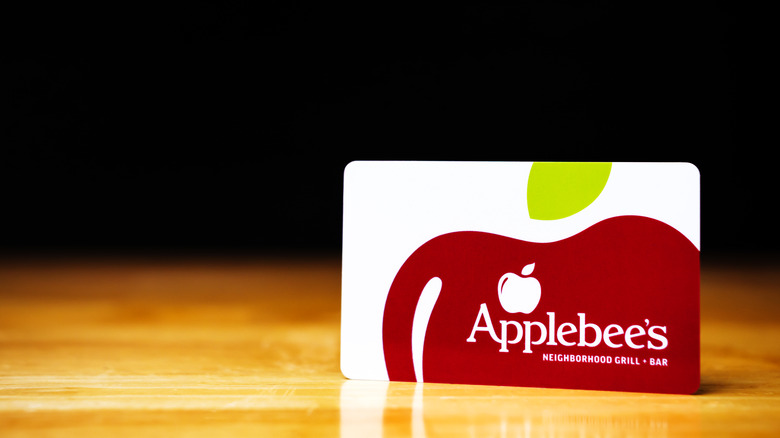 The Toidi/Shutterstock
Applebee's seems to be a polarizing restaurant. While there are some (such as a certain group of Reddit users) who find the restaurant to be somewhere between awful and somewhat decent, the restaurant has received some pretty big boosts to popularity, most notably in country singer Walker Hayes' song "Fancy Like." Loved or hated, however, the chain still continues to bill itself as a "Neighborhood Bar and Grill." 
Like any restaurant, Applebee's continues to expand its menu with many different entrees and sides. These new items have included "Irresist-a-Bowls," dinner bowls combining various items like mac and cheese, chicken, and vegetables (via Food Business News) and delving into Cheetos-dusted wings and waffle fries through its "Cosmic Brand" virtual brand (via Restaurant Dive). Applebee's has even paired up with Mountain Dew to bring an exclusive new flavor to its menu (via BusinessWire) — because nothing truly says "eating good in the neighborhood" like Cheetos-dusted wings and a glass of black raspberry-flavored Mountain Dew.
The chain's newest menu items, however, don't include anything along the lines of bowls or soda. Instead, it seems to be focusing on football fans, offering a Game Day bundle of brand-new burgers, cheap wings, and even something a little something for the sweet tooth in any hardcore football fanatic. 
Applebee's is promoting $1 wings and Cinnabon swirls
According to a statement from Applebee's, the chain is releasing not one, not two, but three brand-new items to its menu alongside an arguably impressive deal for wings. The chain is introducing "Cinnabon Mini Swirls," which are described as being "crispy fried, golden brown Mini Swirls lightly dusted with Cinnabon cinnamon sugar and drizzled with hot caramel" served alongside Cinnabon's famous frosting. 
Accompanying the new Cinnabon Swirls is the "Bourbon Street Mushroom Swiss Burger," a burger cooked in Cajun spices, house-made garlic mayo, and black pepper and topped with Swiss cheese and sauteed mushrooms and onions, and the "Neighborhood Double Burger," a burger with two beef patties, "buttery garlic sauce," American cheese, pickles, and lettuce. Both burgers are served on Brioche buns and can be used as part of the "5 Boneless Wings for $1" deal.
This isn't the first time Cinnabon has paired up with a brand-name chain to promote its cinnamon rolls. Brand Eating reports that Pizza Hut collaborated with Cinnabon in 2018 to make its "Cinnabon Mini Rolls" a permanent part of its menu. Cinnabon also worked with Burger King as far back as 2012 to promote its "Minibon" cinnamon rolls (via Restaurant News).
The Cinnabon Mini Swirls, Bourbon Street Mushroom Swiss Burger, and Neighborhood Double Burger are available now at participating Applebee's across the country.